Latest posts by Shen Anigan
(see all)
Combatants Will Be Dispatched is a pretty straightforward show. It's a fantasy anime reinforcing the norms of the done before fantasy genre and delivers many laughs making it look like one step above other typical anime comedies. But, provided the sheer ridiculousness of the plot and cast, Combatants Will Be Dispatched turns out to be a quality satire with consistent laughs.
Synopsis: After completely conquering the Earth, the evil Kisaragi Corporation has decided to expand its operations to other habitable planets across the universe. To scout these planets, Kisaragi Corporation chose their trusted agent, Six. Now along with a combat droid named Alice developed by the Corporation, Six is sent to the new planet to spy and prepare for domination at the hands of Kisaragi.
Combatants Will Be Dispatched is a full-blown satirical anime and focuses mainly on humor and handles the fantasy genre part light-handedly. However, it still incorporates a cocktail of themes and tropes found in fantasy and sci-fi anime, making it a joy to watch. So if you are looking for more anime with a similar theme, then look no further. Here are some anime similar to Combatants Will Be Dispatched (Sentouin, Hakenshimasu!).
Anime Similar To Combatants Will Be Dispatched! (Sentouin, Hakenshimasu!)
01. KonoSuba: God's Blessing on This Wonderful World!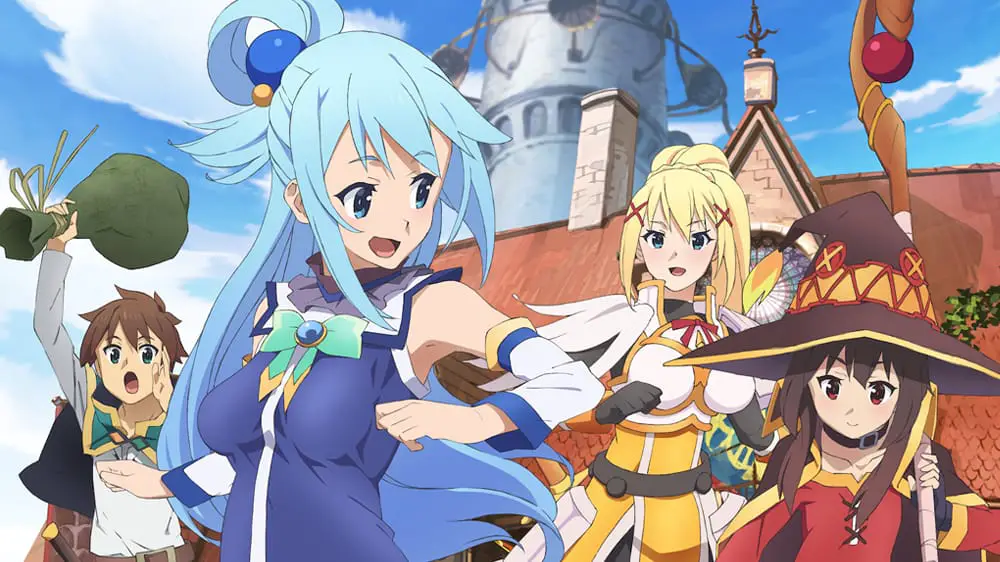 Buy/Stream On: Crunchyroll, VRV
After dying pathetically from a shock, Kazuma Satou meets the beautiful goddess Aqua on his way to the afterlife. While trying to control her laugh about Kazuma's cause of death, she offers him two options. He can either go to heaven or reincarnate as an adventurer in a fantasy world. If he decides to reincarnate, he can request anything for his journey in the fantasy world.
Being the laughing stock for Aqua at the expense of his death, Kazuma chooses Aqua as his companion for his adventurer journey. But the problem is that Aqua is a useless goddess of water with no powers in the human world. So now Kazuma is forced to work tirelessly to pay for his and Aqua's living expenses.
02. Cautious Hero: The Hero Is Overpowered but Overly Cautious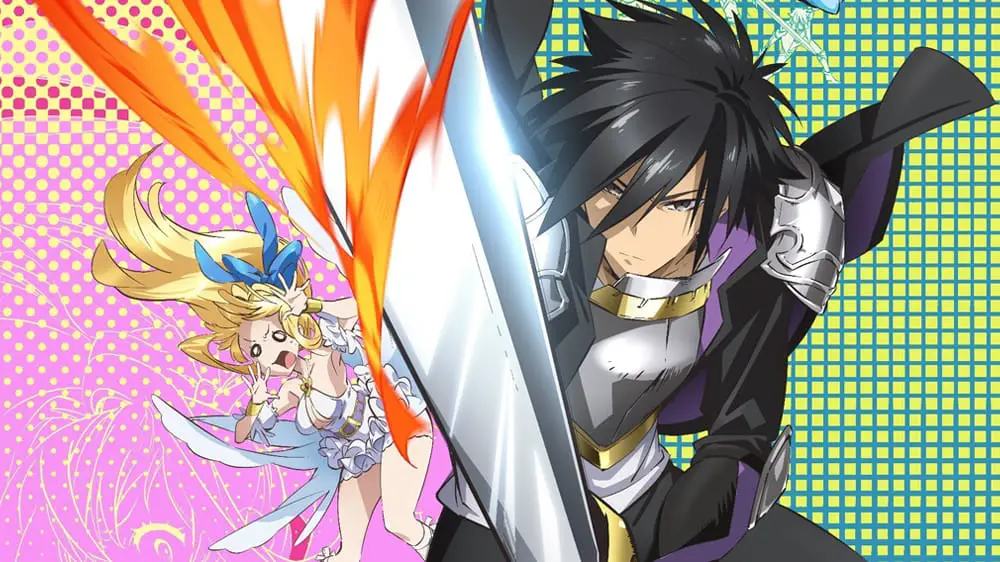 Buy/Stream On: Funimation, Amazon Prime Video
The responsibility of saving the world of Gairbrunde has been laid upon Goddess Listarte's shoulder. While the task is challenging, it is her golden opportunity to become famous among the gods. So she starts to look for a hero best suited for this job. While searching for one, she stumbles upon a certain hero who is highly skilled for his level.
However, this hero is so ridiculously careful that he would buy three sets of armors, one to use, one as a spare, and another one as an extra if the spare gets used. He even uses his full strength against a week slime to be on the safe side. Follow the journey of a Cautious Hero and his goddess companion.
Also Read: 6 Anime Like Cautious Hero: The Hero Is Overpowered but Overly Cautious
03. Outbreak Company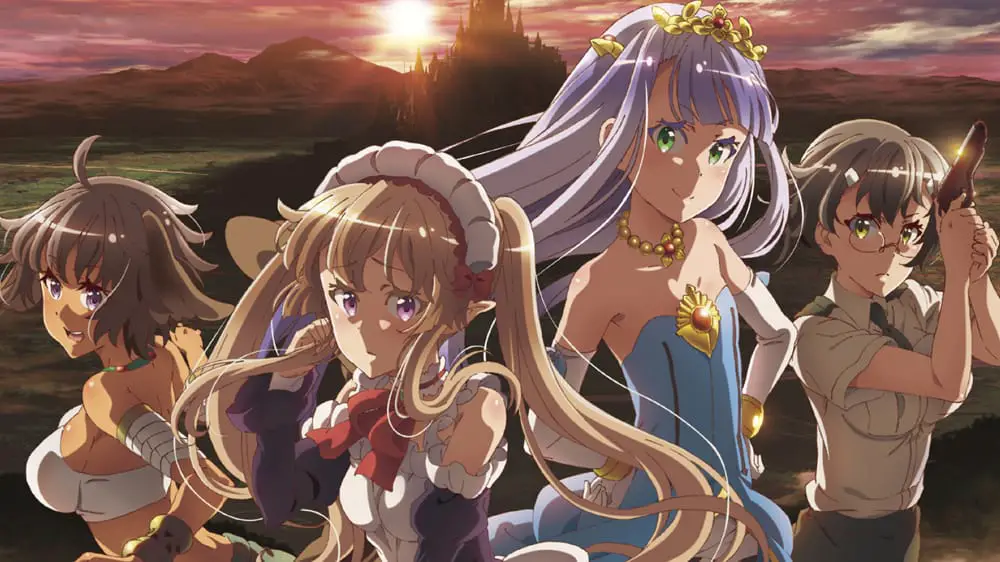 Buy/Stream On: Crunchyroll, VRV, HIDIVE
Shinichi Kanou is an otaku who applies for a job to change his lifestyle. During the job interview, he gets kidnapped and finds himself in a fantasy land of the Eldant Empire, home to elves, dragons, and dwarves. There he learns that the Japanese government has tasked him to spread the love of anime and manga in this strange new world.
To complete the job, he has full support from the Japanese government and the princess of the Eldant Empire. In addition, he gets accompanied by a half-elf maid in his quest to promote otaku culture while overcoming politics and ethnic discrimination.
04. Kemono Michi: Rise Up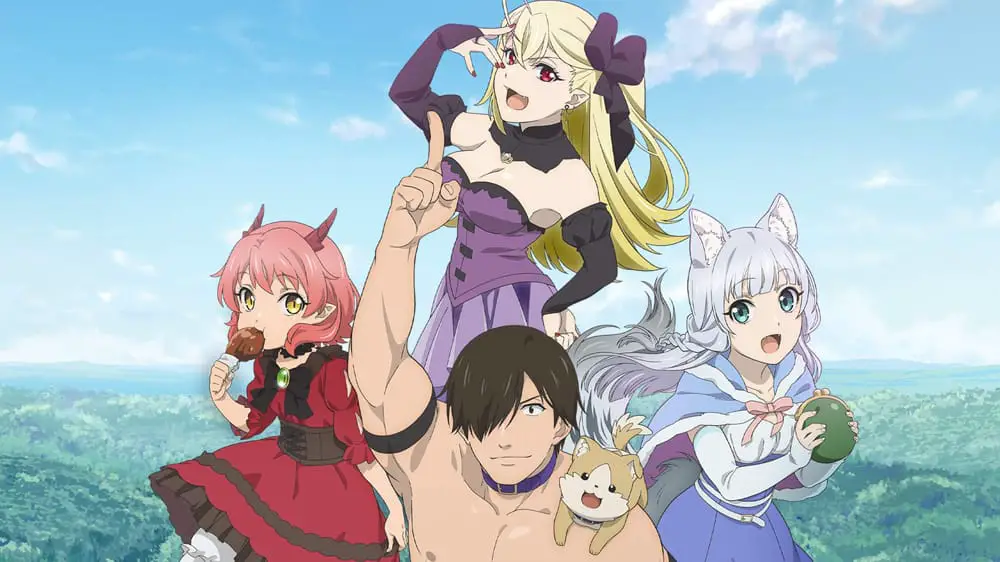 Buy/Stream On: Funimation, Amazon Prime Video
Shibata Genzo is a pro wrestler who goes by the name Animal Mask. During the final tournament for the title of world champion, Genzo gets summoned to another world. Soon after getting transported to a fantasy world, he was greeted by the princess and royal priest and asked to help them fight demonic beasts and defeat the demon lord.
After hearing the request, Genzo goes behind the princess, and German suplexes her. Genzo is a dedicated animal lover and will not tolerate bad things about animals, even if they are demonic beasts. Now unable to go back to earth, he decides to settle down in the new world and focus on his long-awaited dream of opening a pet shop.
Also Read: 6 Anime Like Kemono Michi: Rise Up
05. How Not to Summon a Demon Lord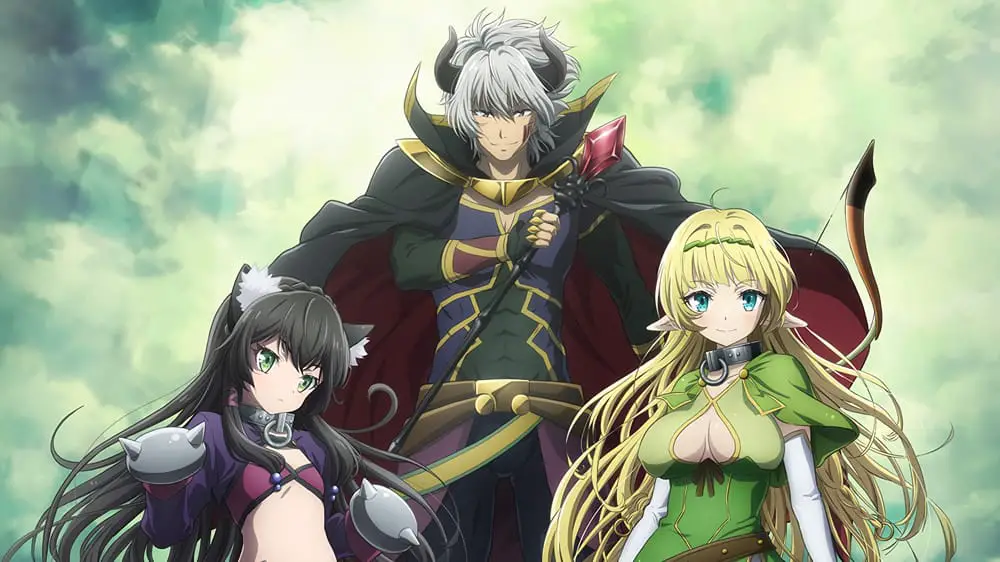 Buy/Stream On: Crunchyroll, VRV, Funimation, Amazon Prime Video
Takuma Sakamoto is the top player of MMORPG Cross Reverie and goes by the name Demon King Diablo. He posses the rarest in-game items and skills high enough that no one challenges him. But in real life, Takuma is a NEET who only cares about the virtual world and spends his day defeating other players. But one day, while playing, he gets summoned into another world with his in-game character appearance.
After opening his eyes in a new world, he gets greeted by an elf and a catgirl, arguing about who the Summoner is. The girls attempted an Enslavement Ritual to turn Takuma into their slave. But due to Takuma's unique ability called Magic Reflection, the girls instead became his slaves. With max-out abilities, Takuma decides to explore the fantasy world along with his new companions.
06. The Devil is a Part-Timer!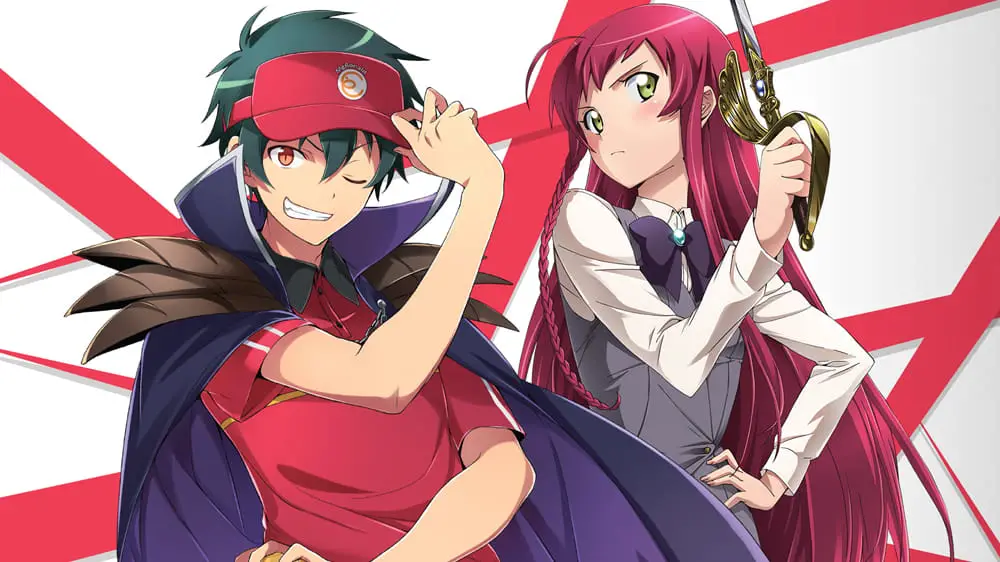 Buy/Stream On: Funimation, Netflix, Tubi
Demon Lord Satan begins his quest to conquer the land of Ente Isla with his massive army of demons. But his plan to take over the world gets foiled by the hero Emilia. So Satan retreated using a dimensional portal along with his loyal general Alsiel to the human world. The demon lord is now in modern-day Tokyo with very little magic.
Powerless and unable to return to his world, Satan disguises himself as a human named Sadao Maou and starts working at McRonald, a local fast-food restaurant. After working there for a while, it seems like Demon Lord Satan has found a new goal in his life: climb the corporate ladder and become ruler of the earth.
Find more animes inspired on your favs by checking these guides below:
6 Anime Like The Misfit of Demon King Academy
6 Anime Like Bungou Stray Dogs