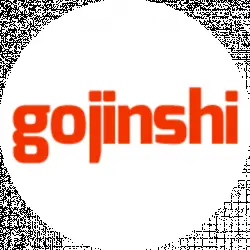 Latest posts by Gojinshi Team
(see all)
Fall 2019 is yet another season filled with isekai anime like Hataage! Kemono Michi (Kemono Michi: Rise Up) and many more. Unlike other isekai anime, Kemono Michi doesn't have any progressive plot, but instead, its main focus is humour. The show heavily focuses on slapstick comedy by using the main character's pro-wrestling moves. It even has the demon lord defeating concept but decides to stray to focus on protecting animals. The anime shares many other story concepts from other isekai series, but at the same time doesn't feel generic.
Synopsis: Shibata Genzo is a pro wrestler who goes by the name Animal Mask. During the final tournament for the title of world champion, Genzo gets summoned to another world. There he gets greeted by the princess of the kingdom who requests Genzo to kill all the evil beasts in their world. After hearing the request, Genzo goes behind the princess and German suplexes her. Genzo is a dedicated animal lover and will not tolerate bad things about animals. Now unable to go back to earth, he decides to settle down in the new world and focus on his long-awaited dream of opening a pet shop.
Hataage! Kemono Michi is genuinely an inventive concept with its main character choosing a different route in a genre where everything usually remains the same. The anime has a cast of likeable female character while not turning it into another harem. If you are looking fantasy anime with some good comedy, then look no further. Here are anime similar to Hataage! Kemono Michi (Kemono Michi: Rise Up)
Anime Similar To Hataage! Kemono Michi (Kemono Michi: Rise Up)
01. Outbreak Company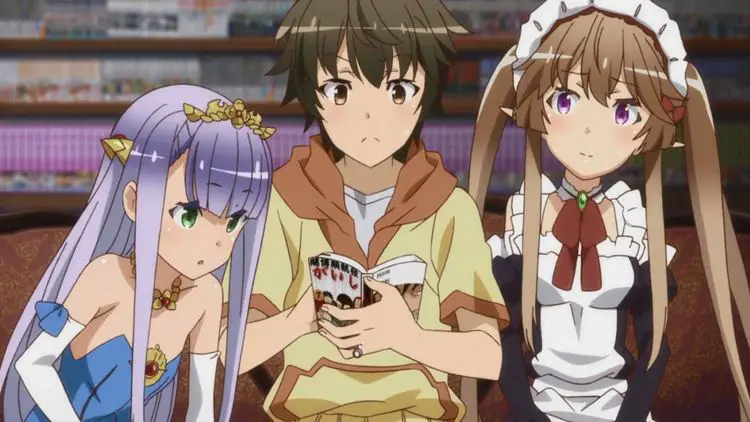 Shinichi Kanou is a hardcore otaku who became a shut-in after he got turned down by his childhood friend. One day, he randomly applies for a job about anime and manga, and surprisingly he got accepted. During the interview, he was kidnapped and taken to the fantasy world of the Eldant Empire.
The Japanese government has selected Shinichi to spread his love for anime and manga in this new world. He has the full support of Petralka, the young princess of the empire along with his new half-elf maid Myucel. His new job is to be the Otaku Missionary in the new world filled with elves, dragons, and dwarves.
02. Dog Days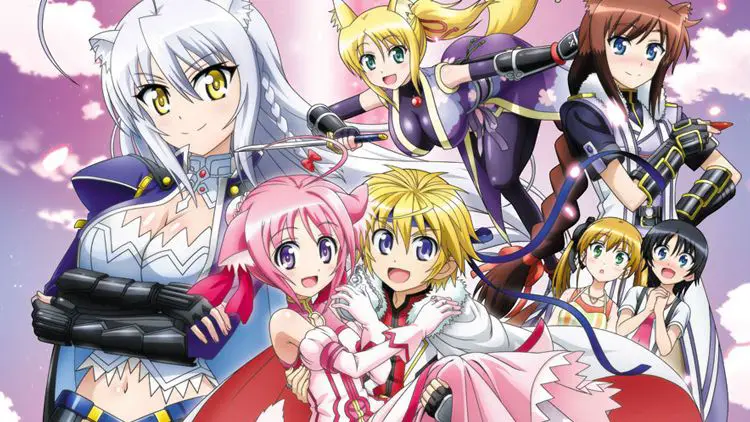 Flonyard is a planet which is inhabited by human-like beings with animal ears and tails. The canine country of the Republic of Biscotti is under attack by the feline country of Galette Leo Knights. The princess of Biscotti summons a champion from the other world to fight back against the Galette Leo Knights. High Schooler Cinque Izumi is the chosen hero from the earth.
After hearing their problems, Cinque decides to help the princess as he has nothing to do for the summer vacation. But wars are fought differently in Flonyard. The warring countries hold sports competition to determine the winner. While Cinque is okay with sports, the problem is that once a warrior is summoned, he can not return to his old world. Till the scientist of Biscotti figures out a solution for this problem, Cinque has to continue to fight as the warrior of Biscotti.
03. Kono Subarashii Sekai ni Shukufuku wo! (KonoSuba: God's Blessing on This Wonderful World!)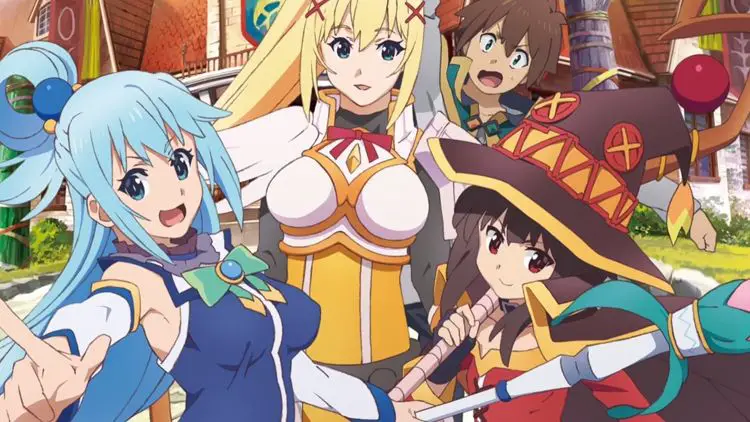 Kazuma Satou finds himself in front of a goddess named Aqua after dying in an accident. But the thing is, Kazuma died pathetically from a shock of an approaching, slow tractor which he thought was a car. While controlling her laugh, Aqua offers him the ultimate dream of every gamer of reincarnating in a new fantasy world.
In the new life, he has to defeat the demon lord terrorising the villages, and he is allowed to chose one item for this new quest. After being the laughing stock, Kazuma selects Aqua as his new item for his hero journey. But the problem is that Aqua is a useless goddess of water with no powers in the human world. Now instead of living the fantasy dream, Kazuma is forced to work tirelessly to pay for his living expenses.
04. Shinchou Yuusha: Kono Yuusha ga Ore Tueee Kuse ni Shinchou Sugiru (Cautious Hero: The Hero Is Overpowered but Overly Cautious)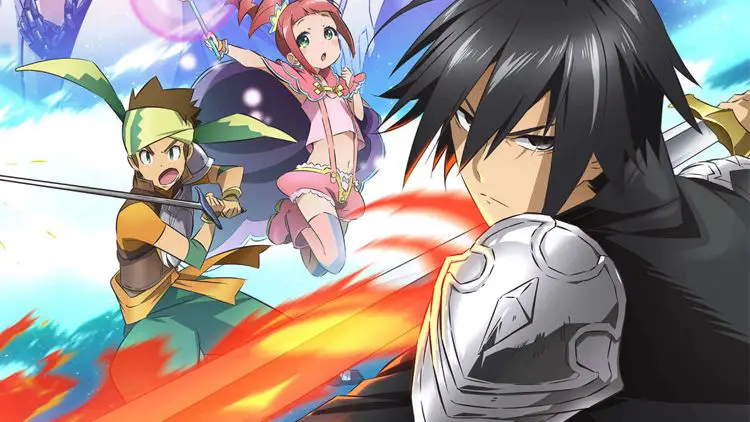 Goddess Listarte is chosen to bring peace in the world of Gairbrunde ruled by the demon lord. While the task his hard, it is her golden opportunity to become famous among gods. She gets onto work of selecting the best hero to summon from a list. After getting tired of not able to find one good hero, Listarte stumbles upon a certain hero who is highly skilled for his level.
She decides to summon this odd hero named Seiya Ryuuguuin to help her cause. But soon she learns the reason behind his high skills. While he is powerful he is also extremely cautious. He is so careful that he buys three sets of armours, one to use, one as a spare and one as a spare for spare. He even uses his full power when defeating weak slime to be on the safe side.
Also Read: 6 Anime Like Cautious Hero: The Hero Is Overpowered but Overly Cautious
05. Etotama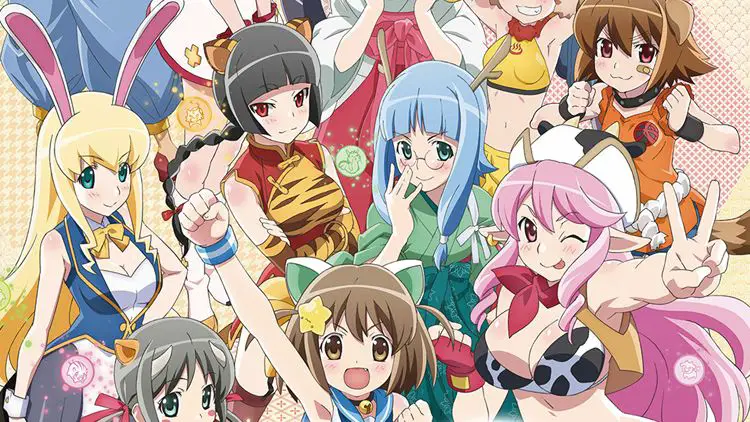 Takeru Amato recently moved into an apartment which had some problem. But the problem is way bizarre then anyone could imagine. There is a hole on the floor, which leads to another realm of the zodiac gods. And Takeru has a roommate named Nyaa-tan from this another world. Nyaa-tan is an immature cat god who hopes to join the Eto-shin, in the Chinese zodiac.
But to get that position, she has to fight her way up. But to fight, she needs positive human emotions to power up. And Takeru seems her only option as they share an apartment. As the date for the competition approaches, Nyaa-tan resorts to different ways to gain power from Takeru.
06. Amagi Brilliant Park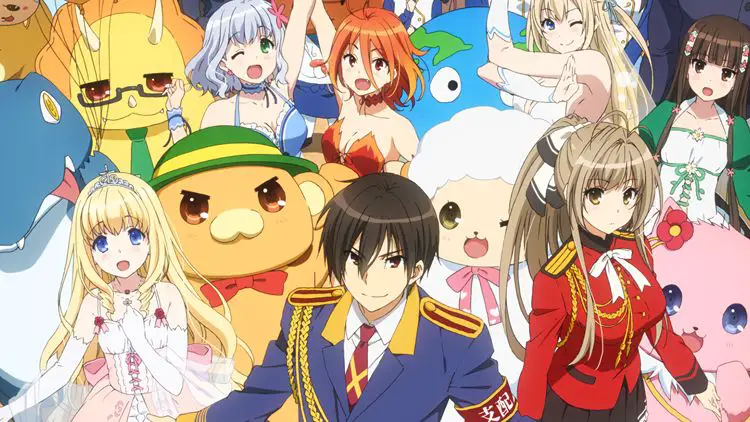 Seiya Kanie is a narcissistic high school student who gets invited on a date by Isuzu Sento at an amusement park called Amagi Brilliant Park. But the park is a run-down facility, and the supposed date turns into a recruitment interview. The owner of the park, Princess Latifa Fleuranza, requests Seiya to become the park's new manager.
The park is on the verge of getting shut down if they don't meet the quota of 500,000 guests in three months. While at first glance, the park seems like an ordinary place. But in reality, its home to mysterious magical beings who live on the energy created by people having fun. After learning the truth, Seiya accepts the job and starts the mission of turning Amagi Brilliant Park into a popular place.
Continue reading:
6 Anime Like Higehiro: After Being Rejected, I Shaved and Took in a High School Runaway