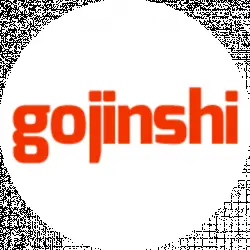 Latest posts by Gojinshi Team
(see all)
The story of Haikyuu!! revolves around hope and dreams just like any other sports anime or even shounen anime in general. But what sets anime like Haikyuu!! apart from other series in this genre is its realistic approach. The series shows the dedication and results of training when it comes to sports instead of going full-on plot armor. The series shows both the side of victory and defeat in a competitive game. While the series has two main characters, it mainly focuses on the entire team of side characters instead of relying on one single main character. These reasons make Haikyuu!! special and deserve all the love it gets from fans.
Synopsis: After seeing a short-statured player nicknamed Little Giant at volleyball match, Shouyou Hinata realizes that height doesn't matter when it comes to sports. This inspiration leads Hinata to revive the volleyball club in his middle school and even manages to make it to a tournament. But his match was against Tobio Kageyama, also known as King of the Court, who fiercely defeats Hinata's team. Hinata vows to surpass Kageyama and joins Karasuno High School's volleyball team after graduating. But to his surprise, his rival Kageyama, is now his teammate at Karasuno. Now Hinata and Kageyama have to overcome their differences and focus on teamwork to make their team-best in Japan.
Anime like Haikyuu!! follows the whole dark horse player theme with its character or even the entire volleyball team. Many anime fans love the whole weak-looking character becoming the strong storyline. But as I mentioned above, there is no magic in this series's character development. It's pure hard work that makes characters in Haikyuu!! grow, unlike other shows. If you are looking for sports anime with underdog characters, then look no further. Here are anime similar to Haikyuu!!
Anime Similar To Haikyuu!!
01. Ahiru no Sora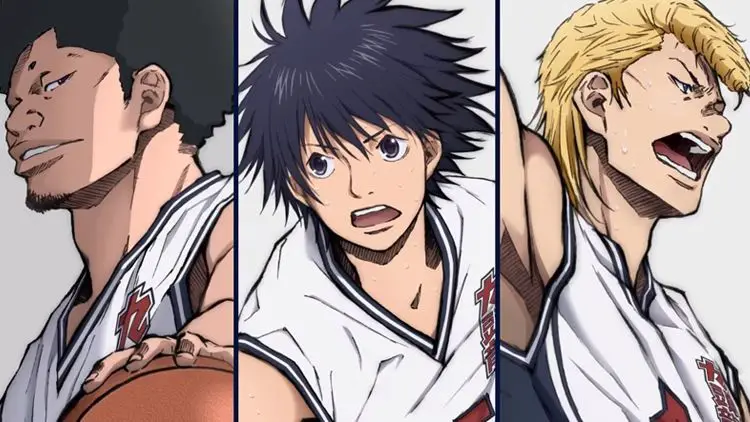 Sora Kurumatani loves to play basketball but sadly lacks the essential asset for this sport. As long as he can remember, his height never developed. But that didn't discourage him from practicing even harder to make up for his height. Sora enters Kuzuryuu High School to join the basketball club and play in an official tournament. But to his disappointment, the club has been abandoned and now harbors school delinquents. Among the delinquents are two brothers, Chiaki and Momoharu Hanazono, who also love basketball but have lost the spirit to play it. Now Sora is tasked with rekindling the joy of basketball for the brothers while assembling a team to make his dream come true.
Also Read: 6 Anime Like Ahiru no Sora
02. All Out!!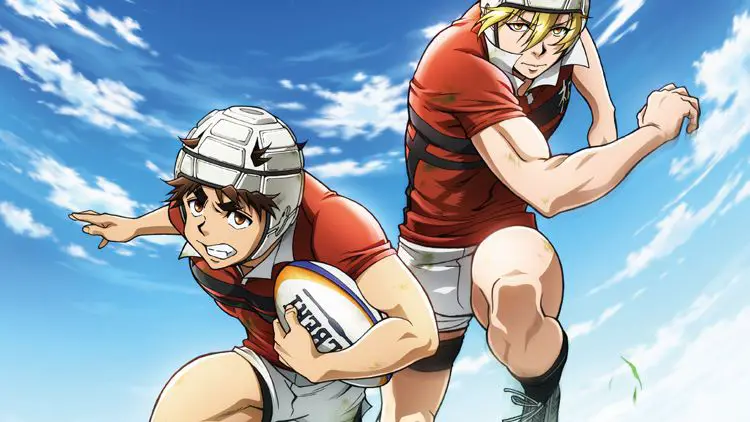 Gion Kenji is a short first-year high school student who has a very bold and fearless personality. Iwashimizu Sumiaki is a tall but timid classmate of Kenji. While they met each other due to bullies, they bonded together after joining the Kanagawa High School's rugby club. The rugby team is no short of oddballs, which includes the captain, Sekizan, who is always passionate and intense about life. Then there is the kind vice caption Hachioji who is always looking after his fellow club members. While each club member is different, they all have one thing in common. They are always ready to play thier best and enjoy the battlefield known as the youth.
03. Ballroom e Youkoso (Welcome to the Ballroom)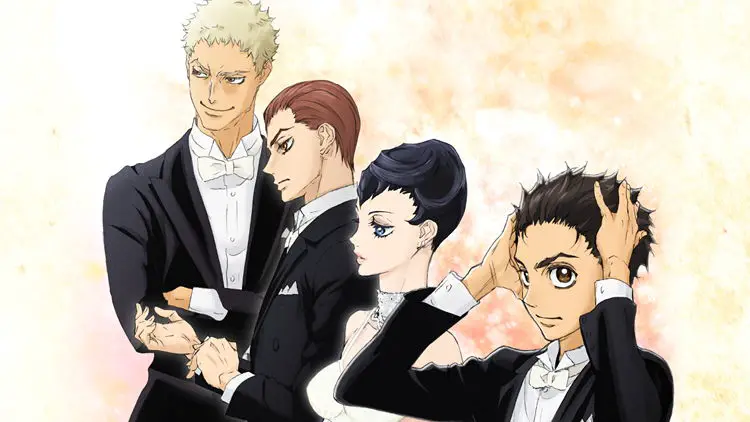 Tatara Fujita is a middle school student who spent his life blending in with the crowd. He has no plans for the future, and continuously gets bullied. One day while he was getting bullied for money, a man named Kaname Sengoku saves him. He invites Tatara to his dance studio. Usually, Tatara would decline such a request, but after getting captivated by Sengoku's presence, he accepts the invitation. At the studio, Tatara gets the chance to dance with Shizuku Hanaoka and encounters something that changes his life forever. For the first time in his life, he cherishes the idea of being put in the limelight. Now Tatara decides to improve himself earnestly and begins his journey into the world of competitive dance.
04. Baby Steps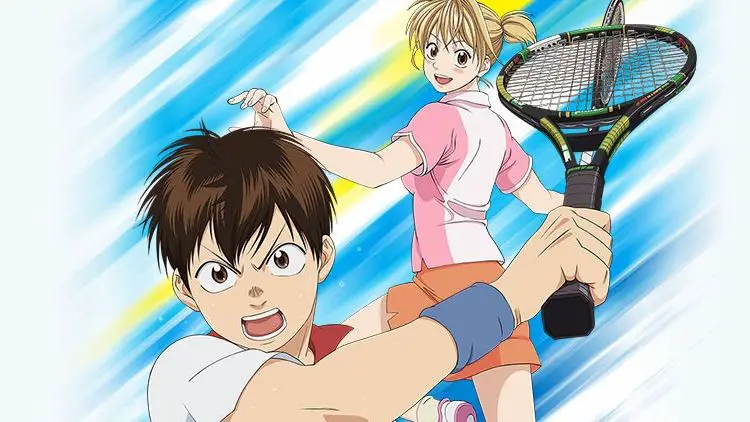 Eiichirou Maruo is a diligent high school student who plans and lives his life systemically. With some free time in his schedule, Maruo decides to join the Southern Tennis Club to stay healthy. During his free trial, he meets a fellow student Natsu Takasaki who loves to play Tennis and is planning on becoming a professional tennis player. Compared to Natsu, Maruo does everything in his life just because he is told to do it, not because he enjoys it. While practicing Tennis for the first few days, Maruo notices a sudden enjoyment that he never experienced before. Maruo soon begins to take baby steps into the world of professional Tennis while developing his own unique playing style.
05. Diamond no Ace (Ace of Diamond)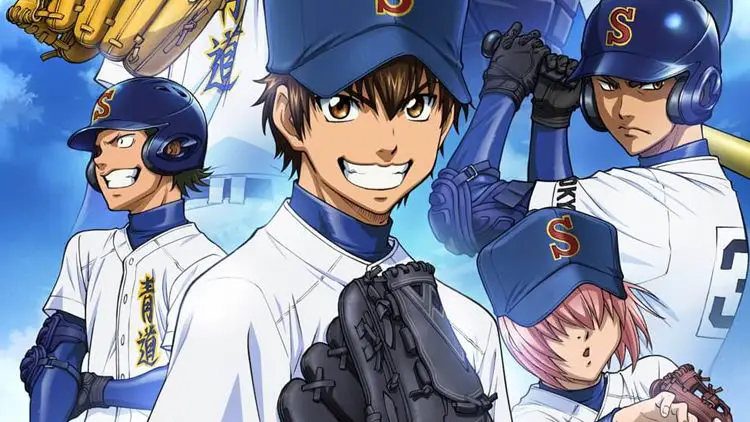 Eijun Sawamura lost his final middle school baseball game when his pitch got stray and missed the batter. Eijun and his teammates promise each other that they will reach the national tournament when they are in high school. But it all changes when Eijun gets scouted for the prestigious Seidou High School for his unique pitching style. After being encouraged by his teammates, Eijun accepts the offer to improve his skiils. Seidou High School is filled with a large number of skilled players making Eijun hard to find his place in the team. The bars are now set high for Eijun after declaring himself as the future team's ace before someone else takes that place.
06. Giant Killing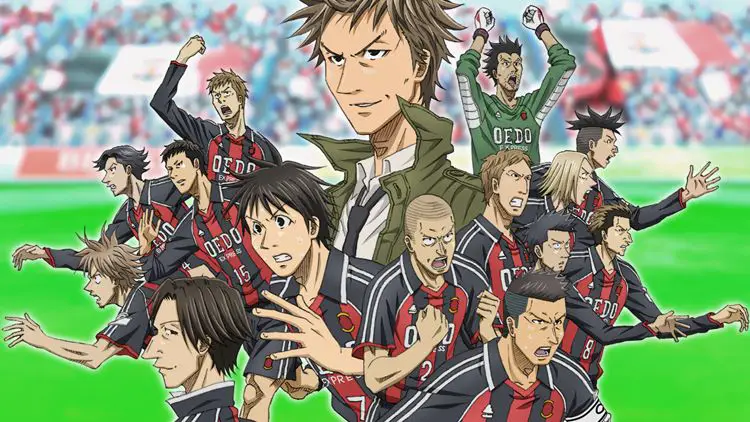 For the past few years, East Tokyo United is struggling to keep its position in Japan's top soccer league. They are somehow maintaining to keep their relegation, but after losing five consecutive matches, the morale of the team is an all-time low. Even the fans are beginning to lose their faith in the team. The team decides to take a gamble and hires Takeshi Tatsumi as the new couch. While the Tatsumi was once a great soccer player in his young days, nowadays, he is considered slightly eccentric. Tatsumi is infamous for abandoning East Tokyo United in the past, and fans call him a traitor. But that will not stop Tatsumi to prove himself as a coach that will make East Tokyo United once again victorious against odds.
Also Read:

Haikyuu!! Gift Ideas For Anime Fan In Your Life