Latest posts by Shen Anigan
(see all)
Unlike many other anime airing this season, Tonikaku Kawaii is an anime that stands firmly atop the romance comedy anime flood. Of course, the main couple needs something unique that sets them apart from all other romantic couples you know. And Tonikaku Kawaii shows this outright. Unlike many romance anime, where it takes forever for the main couple to realize their feelings. Tonikaku Kawaii jumps right into with the sincere representations of modern-day married life in anime.
Synopsis: Nasa Yuzaki has a very peculiar name for which everyone often mocked him. Due to this, he decided to study a lot and become a man that nobody can ridicule. One night while heading back home, he saw a beautiful girl and thought he was fated to meet her. While trying to talk to her, he gets hit by a truck. When he's about to pass out from his injuries, he quickly wakes up, confessing his love for her. The girl, Tsukasa Tsukuyomi, agrees to become his girlfriend, but only if they get married first, to which he agrees. Thus their happy, romantic, and mysterious married life begins.
Despite the cliched plot and suggestive moments, which, to the surprise, wasn't that unusual, the story itself has depth and didn't feel forced. Because of how the anime is done, one may argue quite well that TONIKAWA: Over the Moon For You can get your attention with a single episode. While this would classify as a fluff romance, there is a thread of mystery thrown into the whole thing. ToniKawa is a very lighthearted and sweet watch. If you are looking for more anime with a similar theme, look no further. Here are some anime similar to Tonikaku Kawaii (TONIKAWA: Over The Moon For You).
Anime Similar To TONIKAWA: Over the Moon For You
01. Ore Monogatari!! (My Love Story!!)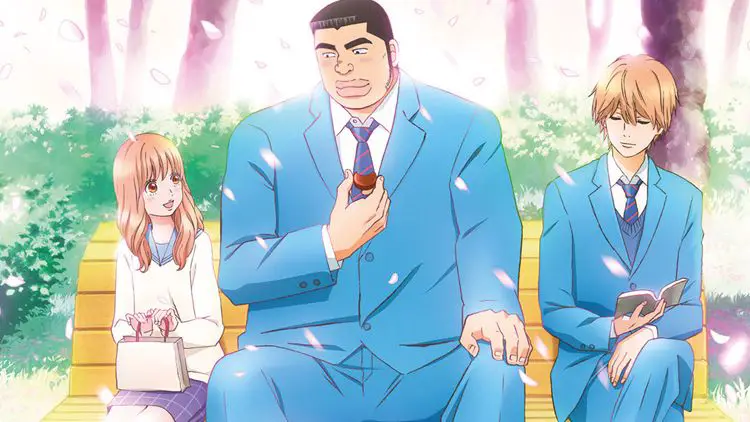 Buy/Stream On: Crunchyroll, VRV, HIDIVE
Gouda Takeo is a giant guy with the appearance that would frighten almost any girl. But, he is a guy with a heart of gold and would go out of his way to help others. Besides, every girl he likes ends up falling for his charming and good-looking best friend, Makoto Sunakawa.
One day his love life takes an exciting turn. While going to school by train, Takeo saves a girl named Rinko Yamato from a groper. To which she falls for him at first sight after he saves her. Thus begin their unique love story.
02. Arakawa Under the Bridge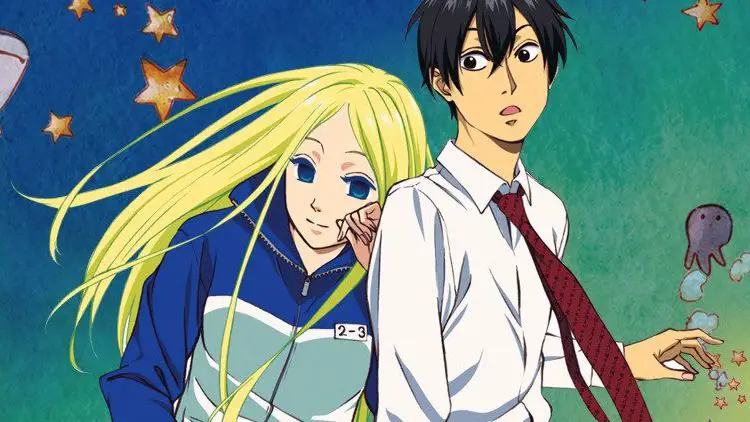 Buy/Stream On: Crunchyroll, VRV
Kou Ichinomiya is a 22-year-old university student and the heir of a wealthy family who lives by his ideal "never be indebted to anyone." But one day, his pants get stolen by some mischievous kids near Arakawa Bridge.
While trying to retrieve his pant back, he accidentally fell into the Arakawa River and was saved by a homeless girl named Nino. Kou asks to pay her back, to which she asked him to be her boyfriend, and thus begins his new life under the Arakawa bridge.
03. Danna ga Nani wo Itteiru ka Wakaranai Ken (I Can't Understand What My Husband Is Saying)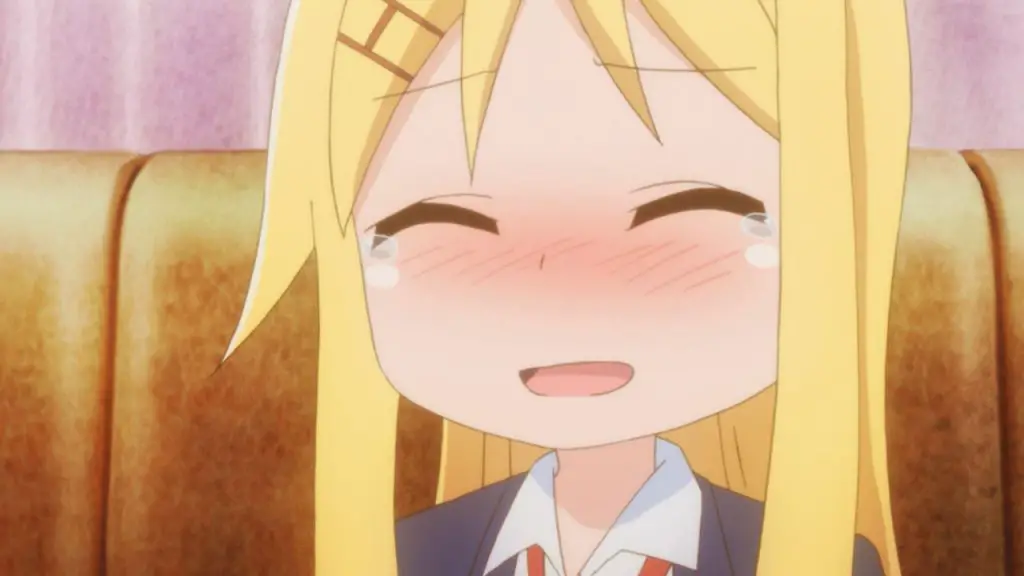 Buy/Stream On: Crunchyroll, VRV
Kaoru is a hard-working office lady who recently married Hajime, a hardcore otaku obsessed with anime and manga culture, who works as a blogger to make a living.
The story follows Hajime and Kaoru's married life as they always find themselves caught up in a variety of confusing and funny situations. All while trying to become better partners of each other.
04. Tsurezure Children (Tsuredure Children)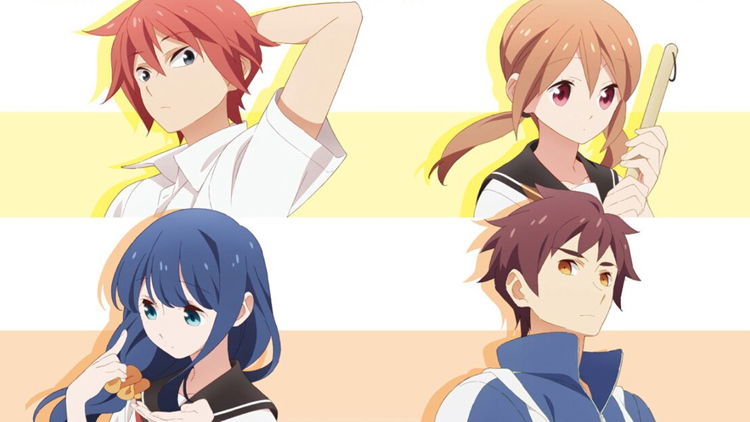 Buy/Stream On: Crunchyroll, Funimation, VRV
Love for young adolescence can be a rollercoaster of emotions. Without being unable to know what real love feels like, various obstacles can arise when understanding their feelings.
Tsurezure Children follows various characters learning about romance in the adolescent period and their struggles of confessing to their first love. All characters are the main character going through different scenarios of struggles in young romance.
05. Okusama ga Seitokaichou! (My Wife is the Student Council President!)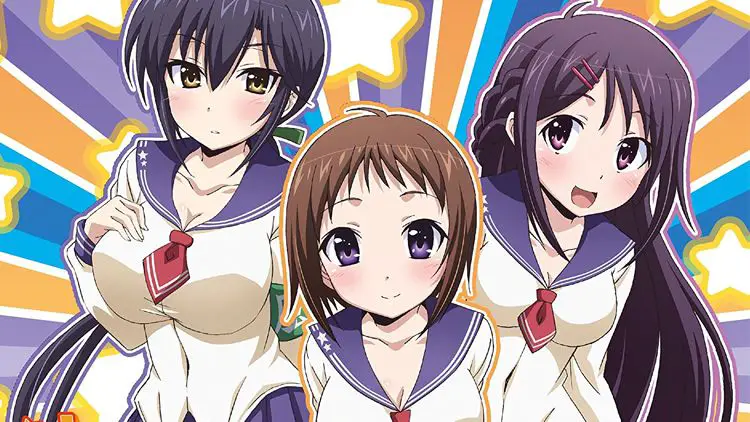 Buy/Stream On: Crunchyroll, VRV
Hayato Izumi is a serious, capable student who tries to run for student council president. But loses the student council president position to Ui Wakana and ends up becoming vice president. The reason for Ui's victory is that she promises the liberty of romance on campus.
After returning home with a sad face, another surprise awaits for Hayato. His parents have secretly arranged Ui Wakana as his fiance, and he must live with her in his apartment. Now Hayato has to balance school life with this secretly arranged relationship with Ui.
06. Onegai Teacher (Please Teacher!)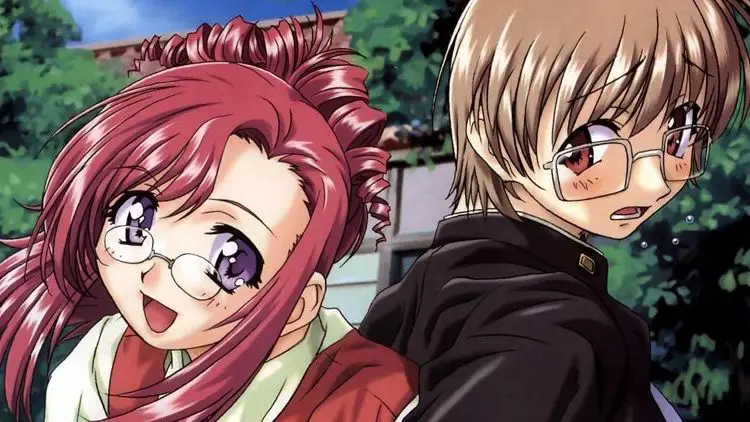 Buy/Stream On: Crunchyroll, Funimation, VRV
Kei Kusanagi is an 18-year-old boy who suffers from a sporadic disease called standstill, which causes a comatose state. Due to his condition, he retains the body of a 15-year-old after a three-year-long standstill. To avoid any difficulty with his friends and family due to his long absence, he started living with his uncle.
One day while strolling along the lake, Kei sees a UFO landing. However, he nearly drowns in his poor attempt while trying to escape and is saved by the alien. Later, he discovers that the alien is his new homeroom teacher, as well as his new neighbor. Thus began the story of an alien teacher who ends up becoming his wife.
Find more interesting animes to add to your watchlist by checking these guides below:
6 Anime Like Rikei ga Koi ni Ochita no de Shoumei shitemita (Science Fell in Love, So I Tried to Prove It)