Latest posts by Shen Anigan
(see all)
Koikimo is the latest iteration to the slice-of-life rom-com formula that doesn't stand out for doing something much than other anime of its kind. However, even though the premise is quite controversial and morally questionable, to say the least, Koikimo portrays a simple and surprisingly very sweet story. In addition, Koikimo is one of the few anime where wholesomeness and cute interaction will keep you wanting for another episode.
Synopsis: 27-year-old Ryou Amakusa is a capable and good-looking young man who works in a corporate office. One day, while going to work, he was saved by a high school girl from falling down the stairs, who even gave him her lunch out of concern. Later that day, they both meet again, as she happens to be the friend of his little sister, Rio. Wanting to repay her for her kindness, Ryou offers his own body to her. To which she made a creeped out face and bluntly decline his offer. However, instead of being discouraged, Ryou ends up falling for her.
For an anime of its kind, Koikimo has no real downsides when watching. Actually, KoiKimo is one to put on your list if you are a fan of the genre, that is if you aren't opposed to the slice-of-life romance genre with an "age-gap" type story. And if you are looking for more anime with a similar theme, then look no further. Here are some anime similar to Koikimo (Koi to Yobu ni wa Kimochi Warui).
Anime Similar To Koikimo (Koi to Yobu ni wa Kimochi Warui)
01. My Little Monster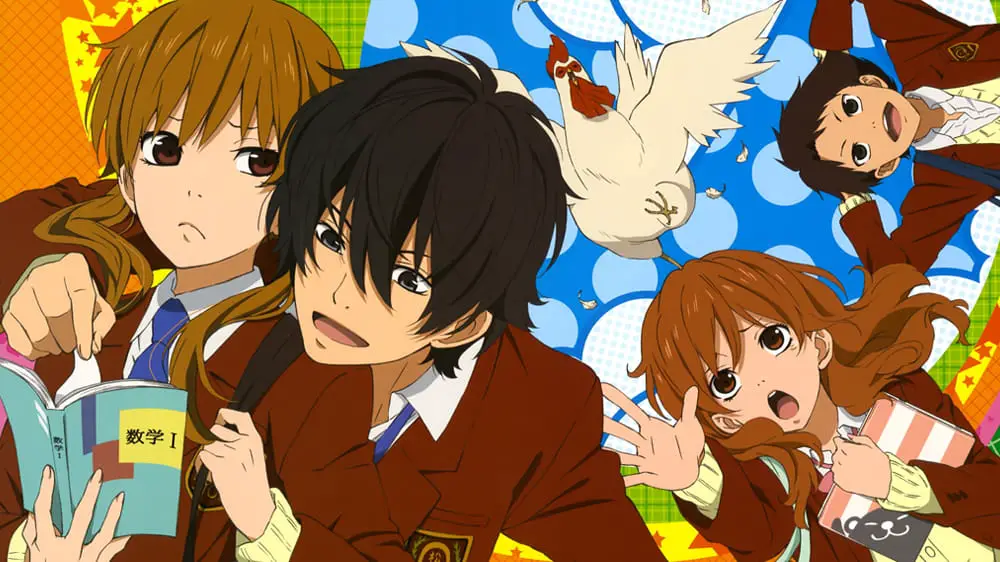 Buy/Stream On: Crunchyroll, VRV
Shizuku Mizutani is a hardworking girl who isn't interested in anything except studying and working towards her future. One day, her teacher asked her to take some notes over to Haru, a classmate suspended from school for getting in a fight with students.
After meeting a few times, Haru started taking a liking to Shizuku, declaring that she will be his friend, and immediately confessing his feelings towards her. However, Shizuku is not good with relationships and stuff, so she begins to avoid him.
02. Kaichou wa Maid-sama!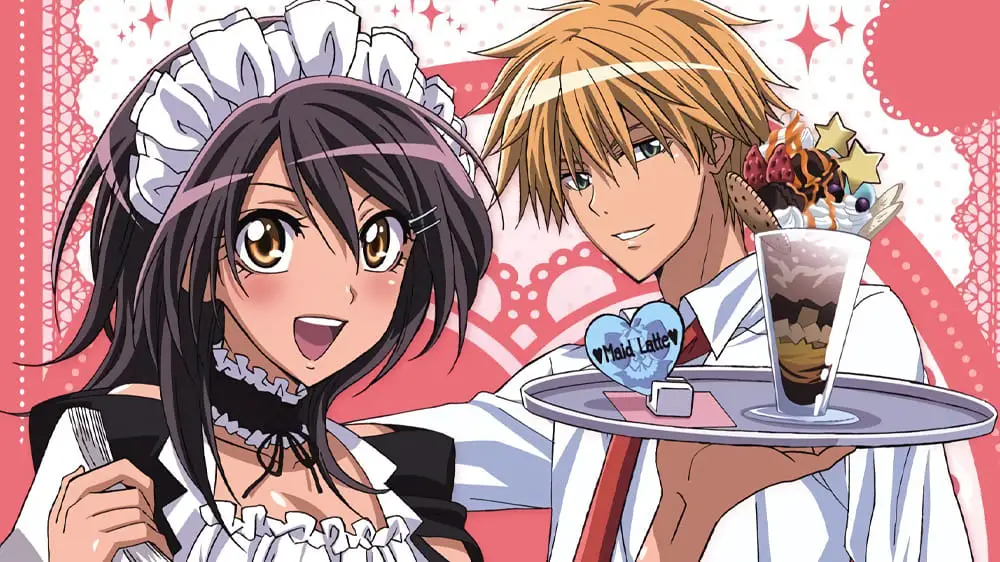 Buy/Stream On: HIDIVE, VRV, Netflix
Seika High has transitioned from an all-boys school to a co-ed. Misaki Ayuzawa is the female student council president who wants to change the bad reputation of Seika high and get more female students to attend the school. However, Misaki has a secret that can ruin her image as the strict president.
Misaki works part-time at a maid cafe to support her struggling family. Unfortunately, her secret was discovered by Takumi Usui, the most popular boy in school. Thus begins a one side love of Takumi, who finds Misaki interesting and even becomes a regular at the maid cafe.
03. Ouran High School Host Club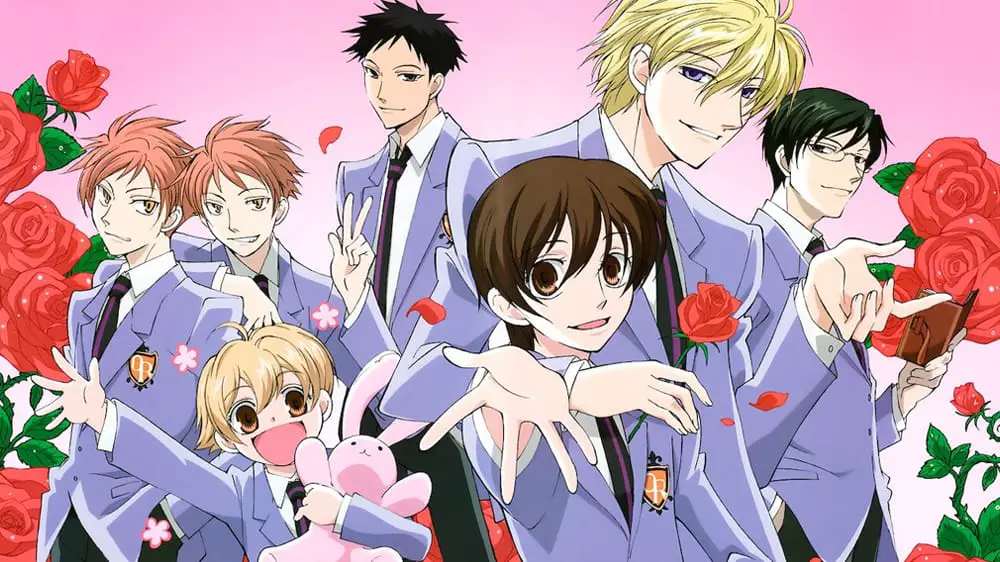 Buy/Stream On: Funimation, Netflix, Tubi, Amazon Prime Video
Haruhi Fujioka is a poor student who got a scholarship to attend the prestigious Ouran High School, an elite academy for rich kids. One day, she stumbles into the abandoned music club while looking for a place to study alone. However, the club is now occupied by a Host club whose members are six handsome boys.
When a host club member tried speaking with Haruhi, she accidentally destroys an antique vase that cost eight million yen. To repay the enormous debt, she agrees to work for the club. Follow Haruhi as she dives into the lives of these wealthy students and their daily shenanigans.
04. ItaKiss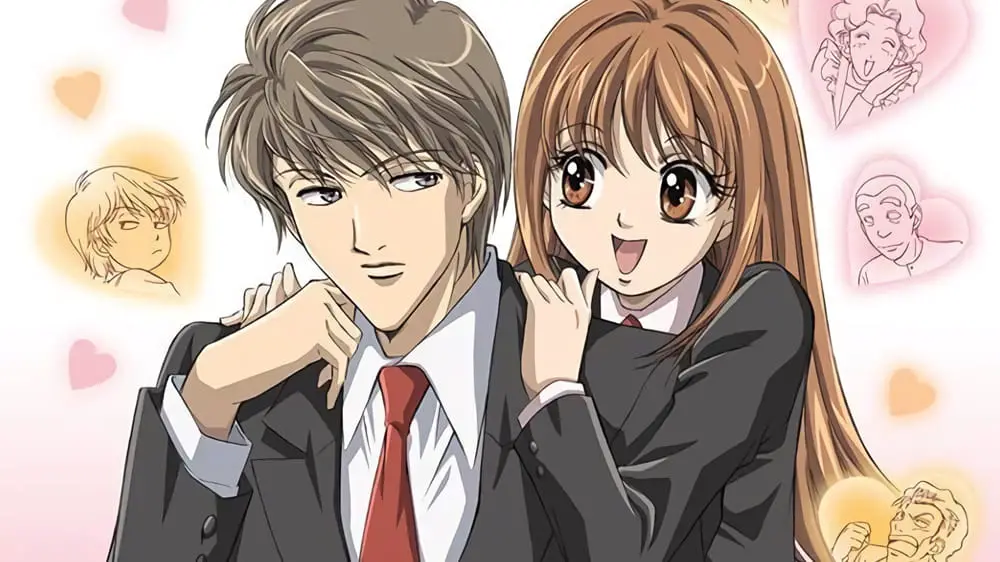 Buy/Stream On: Tubi, Amazon Prime Video
Kotoko Aihara is a third-year high school student forced to share a roof with her school's handsome and smartest student, Naoki Irie, when an earthquake wrecked her newly-built home. What's more, the guy she is sharing the house with is her crush, who rejected her.
First, her house is destroyed in a mild earthquake, and now she is to live with the guy who rejected her. Life couldn't get any worse for Kotoko. Thus begins their new life together, and as both spent some time together, Kotoko again begins approaching Naoki with her feelings.
05. BLEND-S
Buy/Stream On: Crunchyroll, VRV
Maika Sakuranomiya is a very cheery young girl with a calm personality who wants to study abroad and is looking for a job to afford that. But due to her intimidating smile and scary eyes, she gets rejected at every job.
Discouraged by her job rejections, she stumbles upon Café Stile, where the waitresses act with unique personas. Seeing Maika's intimidating features, the store manager instantly offers her a job perfectly suited for her. Now at Café Stile, Maika plays the role of a scary waitress.
06. His and Her Circumstances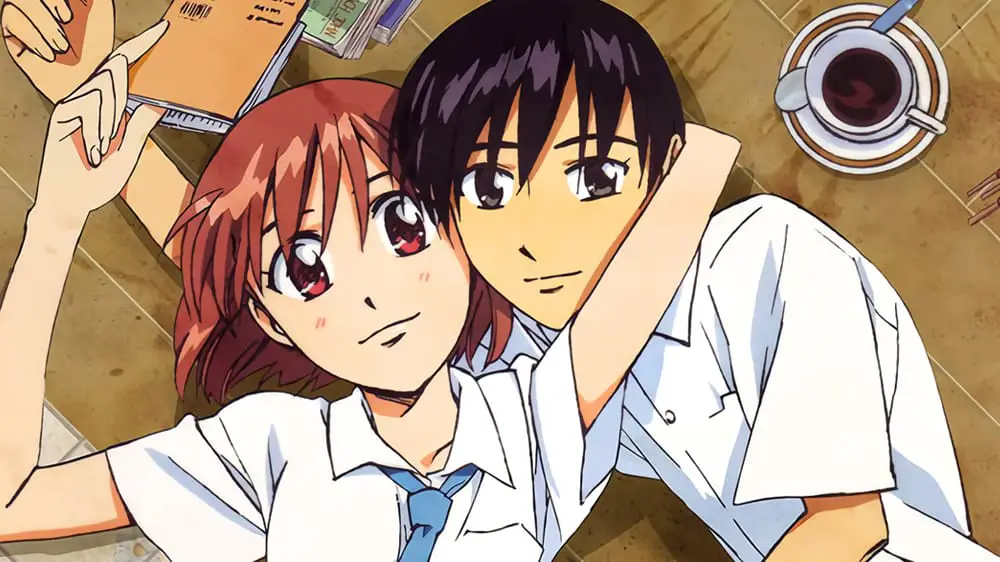 Buy/Stream On: Unknown
Yukino Miyazawa is a high school student with good grades and attractive looks and is admired as gifted by her classmates and teachers. However, at home, Yukino is a different person, she is spoiled and careless, and everything she does at school is merely a facade to receive praise from others.
But all of this changes with a new student, Soichiro Arima, who's more than perfect to her in every way. Seeing Soichiro as a threat to her graceful image in school, Yukino swears to destroy him. However, this encounter leads Arima to discover Yukino's secret and blackmails her into doing his school work.
Find more animes inspired on your favs by checking these guides below:
6 Anime Like The Hidden Dungeon Only I Can Enter