Gojinshi is the best place for anime fans to find new anime recommendations, watch order guides, and other interesting anime-related content. Our team of writers are seasoned anime enthusiasts who make sure our content is top-notch and easy to digest for the anime community.
Each month Gojinshi.com receives 300K pageviews and 200K unique users. Our readers love us as they keep returning for more content.
So, who reads our content? Glad you asked. They are a group of people who are very passionate about anime, and here are some detailed stats about them:
---
Native Ads That Our Users Love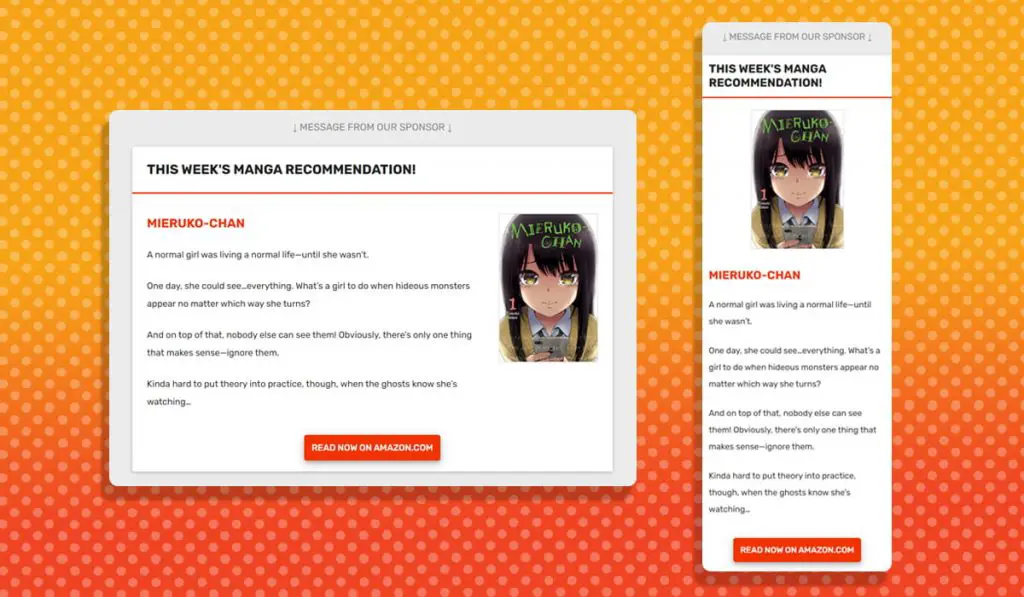 We offer one native ad slot on a weekly and monthly basis. The ad unit uses the same color scheme as other elements on Gojinshi to make it more appealing to users. Brands have the freedom to use a 5-word primary title, 5-word secondary title, 75 words description, along with a featured image and CTA button.
If you are interested in the Native ad unit, contact us at hello@gojinshi.com.
---
IAB Standard Banner Ads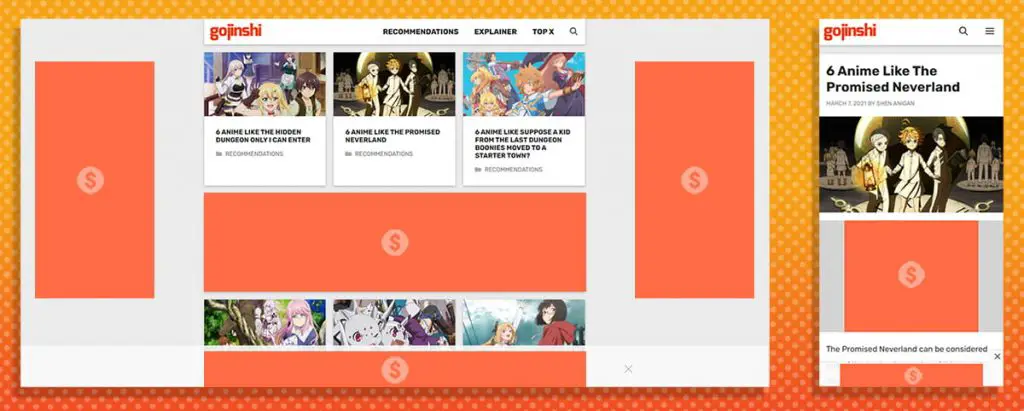 Our banner ads are exclusively sold and managed by Venatus. If you would like information regarding advertising on Gojinshi.com please contact the sales team by emailing sales+gojinshi@venatus.com.