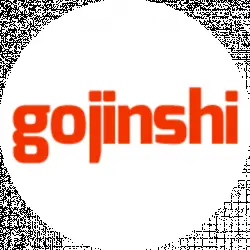 Latest posts by Gojinshi Team
(see all)
The Demon Slayer series is no stranger to the anime fans. Although the story is nothing unique to be brag about, this is a series that shines through its use of solid animation, music, and plot development, notably with its multiple showdowns between the Demon Slayer Corps and Demons.
The fights scenes can keep any action fans intrigued and invested, thanks to the efforts studio Ufotable put into it. If you have a friend who loves Demon Slayer and is wholly devoted and can dive deep, and if you are thinking of buying a perfect gift for that anime lover in your life. Then don't worry! You have come to the right place.
These cute and unique gifts might be the best thing to have any Demon Slayer fan satisfied. Here some of the freshest, most compelling Demon Slayer: Kimetsu no Yaiba gifts ideas for that anime fan in your life.
Gift idea articles on Gojinshi.com are reader-supported. When you buy a product through links on our articles, we may earn an affiliate commission at no extra cost to you. Learn more
10 Gift Ideas For Demon Slayer: Kimetsu no Yaiba Fans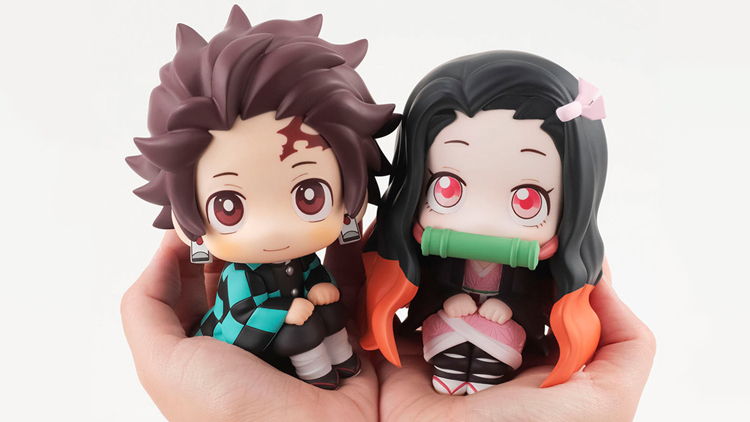 There isn't an anime fan out there who doesn't love cute and adorable anime figures. Behold Tanjiro and Nezuko Kamado figure from Demon Slayer looking up are a drop-dead cute. This figure set will make a lovely gift for any anime lover who loves to collect everything kawaii.
---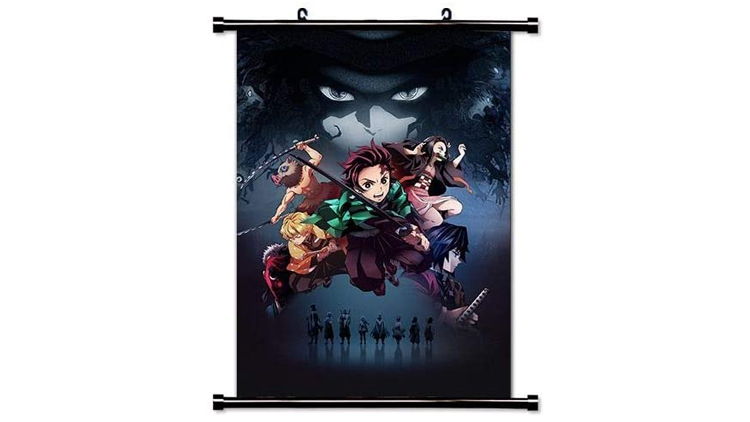 Posters are a must-have part of the Kimetsu no Yaiba series's merchandise collection! Fans of the series will love displaying this incredible wall scroll poster in their room.
---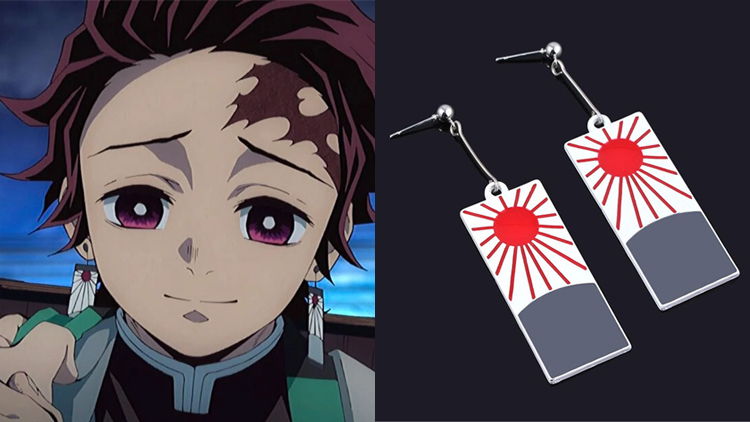 In the series, Tanjiro wears a pair of Hanafuda earrings he inherited from his father. Many fans like Tanjirou earrings and would love to have a pair of such decorations. Plus, they are perfect for adding up to cosplay.
---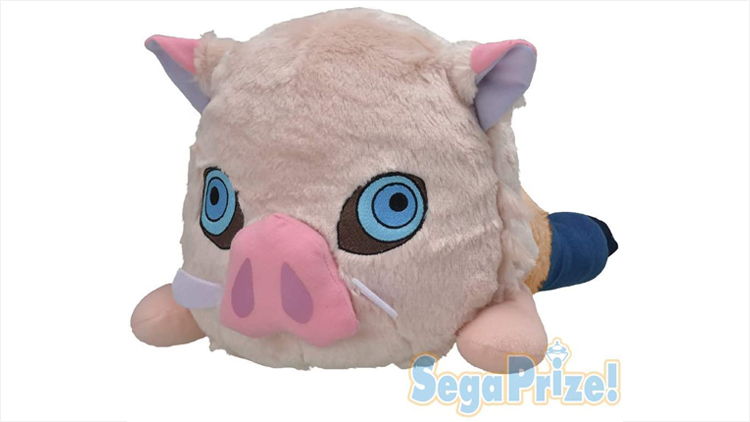 No one probably wants to hug an actual Inosuke, but a stuffed one has a different charm. Inosuke Hashibira Stuffed Soft Plush is just too cute! The stuffed toy is the perfect gift for any Demon Slayer fan who will never stop loving it.
---
Let's say your friend is a huge fan of the Kimetsu no Yaiba anime but is among those fans that also like the manga, then the first five volumes of the Demon Slayer manga is the best gift choice.
---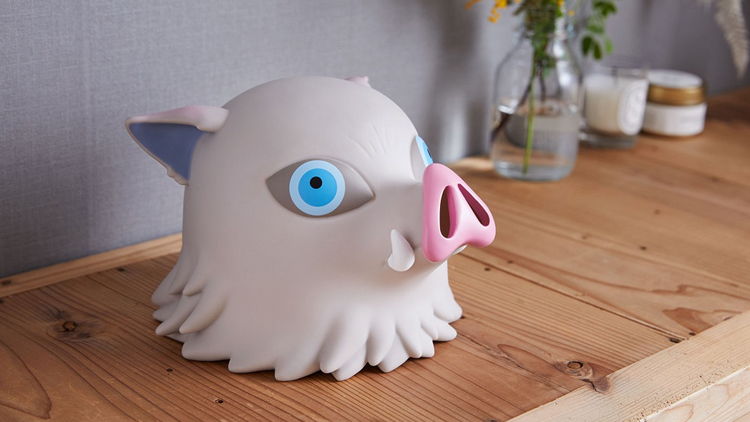 Anime inspired coin banks are one of the most fun gifts as they are more interactive in everyday life. The series Kimetsu no Yaiba's Inosuke Hashibira piggy bank is also a perfect addition to the anime fans room decor!
---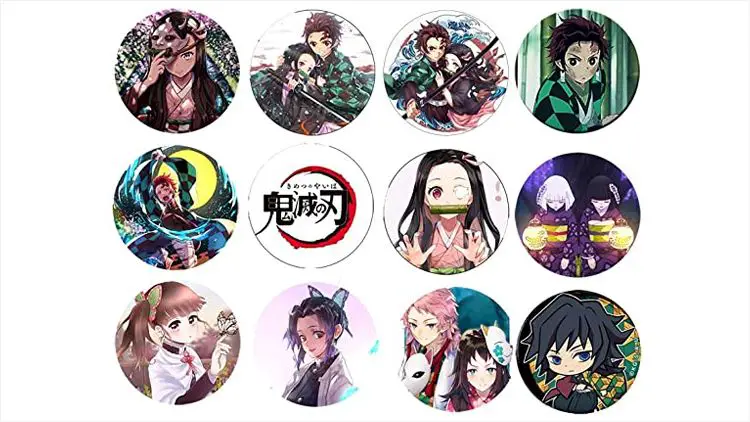 Perfect for the fans of Demon Slayer, these pins are a great way to stay true to that anime spirit. These 24 button pins set are great as a gift, for fans to display it on their bag or shirt.
---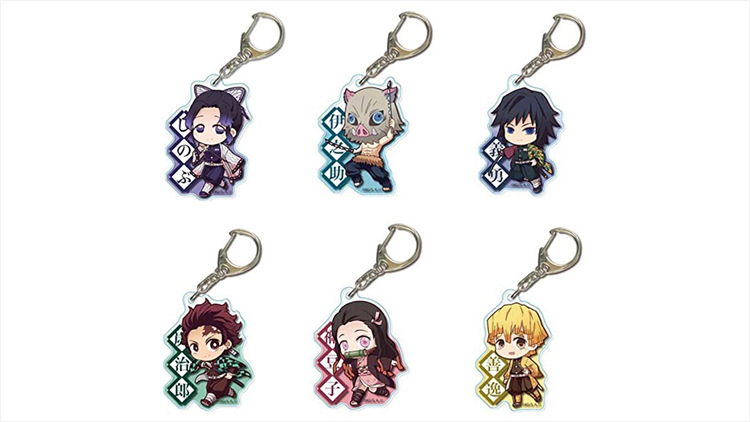 Accessories are always the right choice as a gift for anime superfan. The Demon Slayer-inspired keychain pendant comes in a set of six and will forever hang on the keys.
---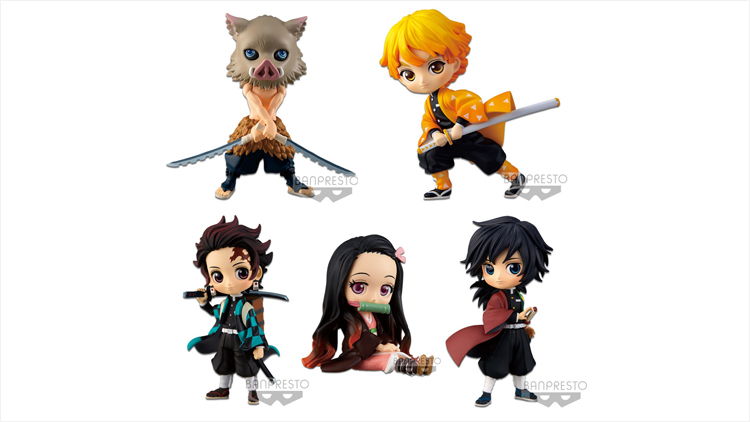 Japan is famous for making the cutest anime-inspired collectibles. From the popular anime series Demon Slayer: Kimetsu No Yaiba, comes an appealing Q Posket Petit figure set featuring characters Nezuko Kamado, Tanjiro Kamado, Giyu Tomioka, Inosuke Hashibira, Zenitsu Agatsuma.
---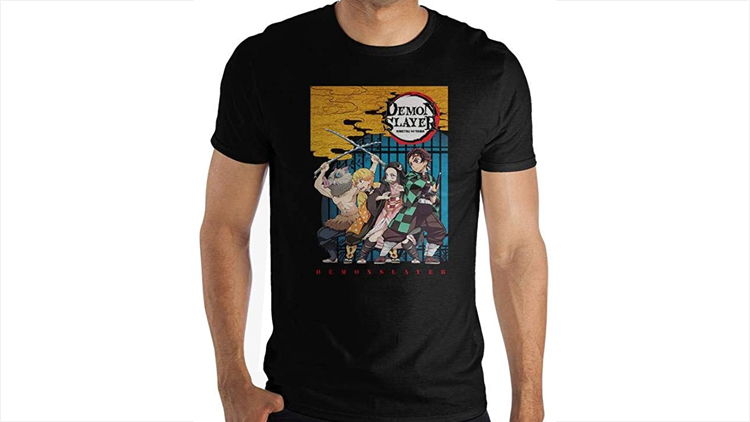 Anime inspired t-shirt is the most reliable gift idea and is the perfect anime merchandise to feed any anime fan's addiction. So go that extra mile for that anime fan in your life and gift them this Demon Slayer t-shirt.
---
Now that you have learned about what's the best gift for the Demon Slayer fan. It is time to order and wait for the other person's reaction. Let us know in the comment section if we missed any Demon Slayer related gift ideas.
Also Read:
– My Hero Academia Gift Ideas For Anime Fan In Your Life
– Haikyuu!! Gift Ideas For Anime Fan In Your Life
– Black Clover Gift Ideas For The Anime Fan In Your Life