Latest posts by Shen Anigan
(see all)
Osamake: Romcom Where The Childhood Friend Won't Lose is a generic rom-com anime whose quality can be judged within one episode. The lack of depth in the plot, the unengaging characters, or even the poor humor echos throughout the series. In terms of visuals, Osamake is somewhat vibrant. However, the excitement and balance of a rom-com anime disappears in a non-interactive way, making it fairly boring.
Synopsis: Sueharu Maru is a seventeen-year-old high schooler who has a crush on the school idol, Shirokusa Kachi. He is also friends with the school's most popular girl, Kuroha Shida. One day, Kuroha confesses to Sueharu but was rejected, as Sueharu loves Shirokusa Kachi. Thinking that he has a chance with Shirokusa, Sueharu decides to confess his feelings to her, only to find out that Shirokusa already has a boyfriend. Seeing him depressed, Kuroha approaches Sueharu, offering to help him get revenge on Shirokusa by becoming his fake girlfriend.
Generic and repetitious it may be, Osamake is slightly enjoyable as most other anime with a similar setting. For those into anime with a high school setting, dreary quality, and typical romance, Osmake is made for you. If you are looking for more anime with a similar theme, then look no further. Here are some anime similar to Osamake: Romcom Where The Childhood Friend Won't Lose.
Anime Similar To Osamake: Romcom Where The Childhood Friend Won't Lose
01. Masamune-Kun's Revenge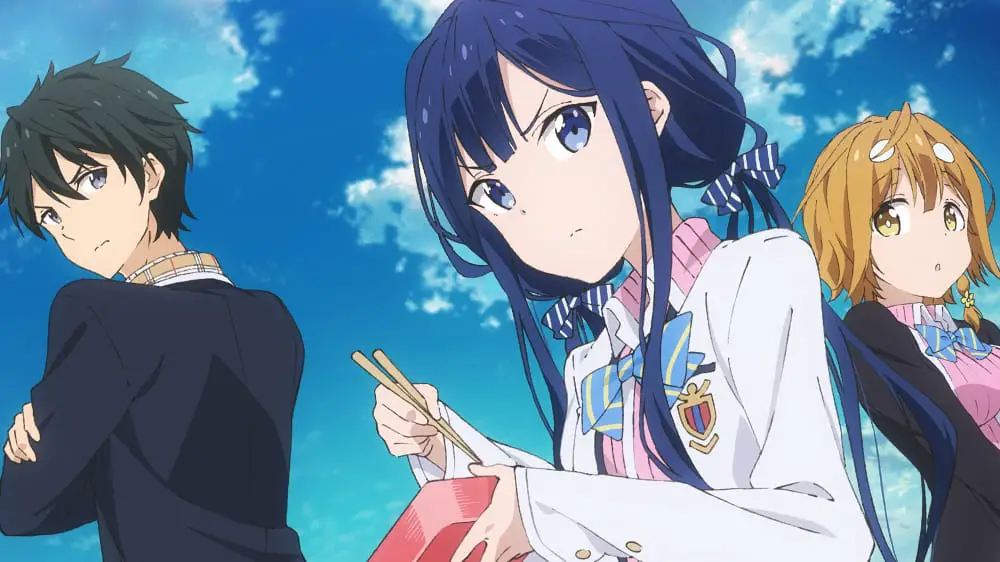 Buy/Stream On: Crunchyroll, VRV, Funimation
Masamune Makabe is a handsome high school student who was a chubby kid in his childhood, and the only friend he had at that time was a wealthy girl named Aki Adagaki. But, one day, when he confessed to her, she brutally rejected him and gave him an insulting nickname, "Pig's foot."
To get revenge against her, Makabe decides to change himself. Since then, he goes on a diet and trained hard to become fit and handsome. After meeting Aki Adagaki in high school, he sets his plan in motion to seduce her and then reject her the same way she did him in childhood.
02. ORESUKI Are you the only one who loves me?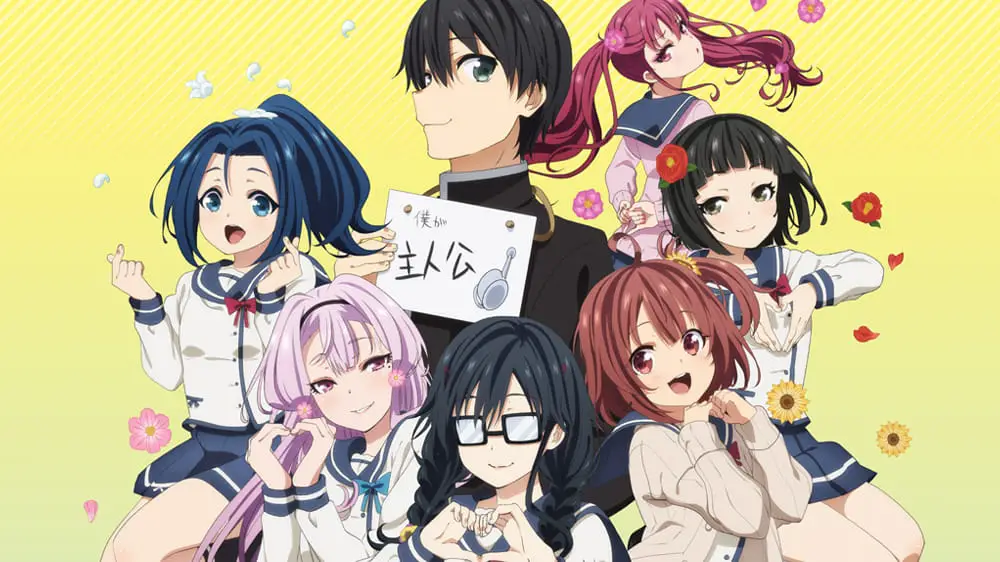 Buy/Stream On: Crunchyroll, VRV, Funimation, HIDIVE
Amatsuyu Kisaragi, aka Joro, is an average high school student. One day, he was asked out alone by the cool beauty upperclassman Cosmos and his childhood friend Himawari. He was expecting a confession from them, but it turns out that they like his best friend, Sun-chan, and want his help to get together.
Confused by the situation, Amatsuyu reluctantly agrees to help both girls win Sun-chan's heart, hoping to date the rejected one. However, another girl named Sumireko Sanshokuin, aka Pansy, suddenly confesses to him, whom Sun-chan happens to like. And things are only getting more complicated from there on for Joro.
Also Read: 6 Anime Like ORESUKI Are you the only one who loves me?
03. Saekano: How to Raise a Boring Girlfriend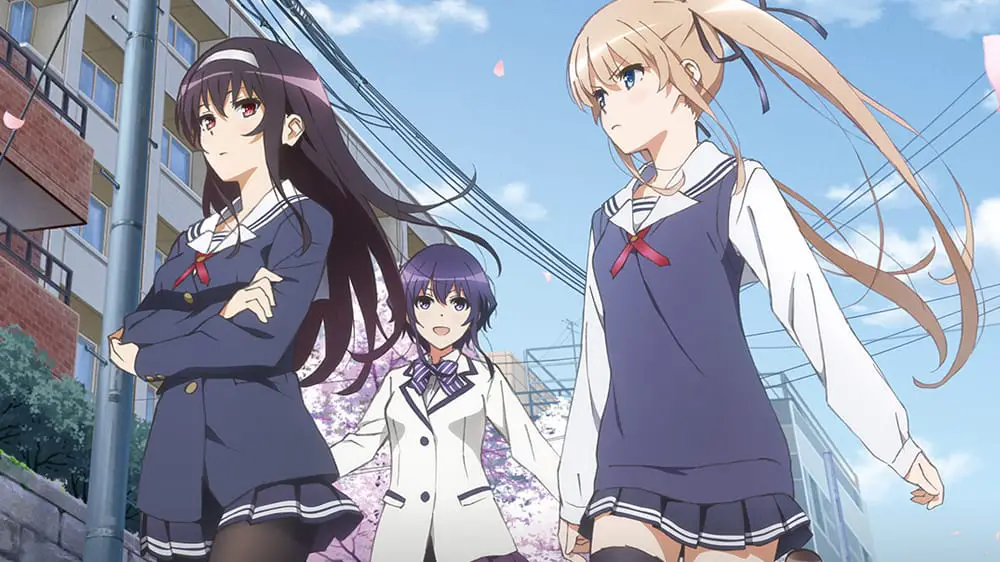 Buy/Stream On: Crunchyroll, VRV, Amazon Prime Video
Tomoya Aki is a hardcore otaku who spends most of his time obsessing over anime, games, and light novels. After spending most of his childhood experiencing captivating stories, Tomoya decides to create the same experience for others. However, he lacks talent and cannot do it all by himself.
He manages to recruit his childhood friend Eriri Spencer Sawamura, a well-known illustrator, to create art for his project. He also manages to convince Utaha Kasumigaoka, a serialized novelist, to write a story for him. As a director, Tomoya is only missing inspiration and muse for his project. Furthermore, to invoke emotions through his project, Tomoya realizes that he needs to experience the feelings first.
04. Nisekoi: False Love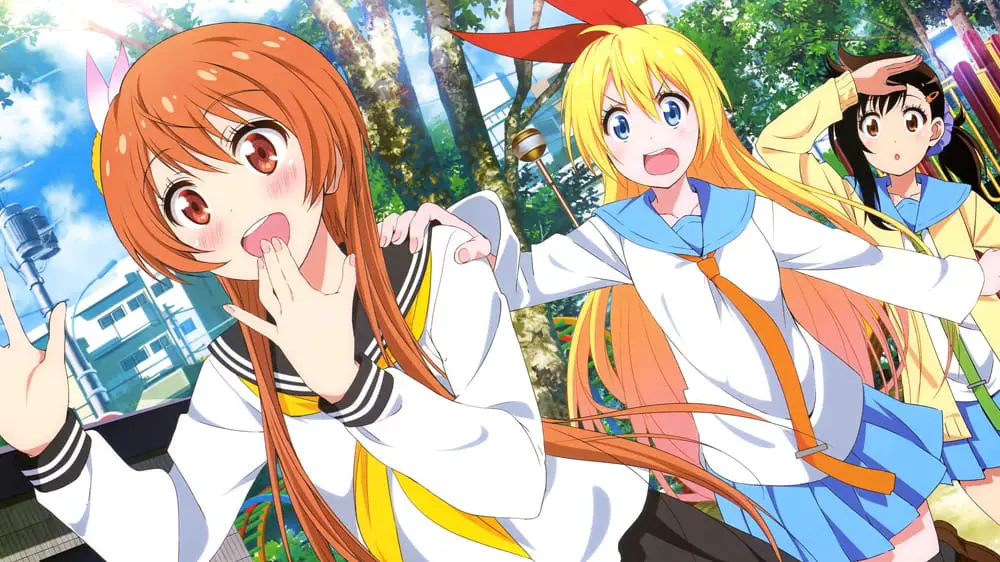 Buy/Stream On: Crunchyroll, VRV
Raku Ichijo is the heir to a Yakuza family but wants an ordinary life. Ten years ago, Raku promised his childhood lover, keeping a lock pendant as a keepsake while his lover took the key. In the hope of meeting his past love once again, Raku still carries the pendant. Now years later, Raku is a high schooler living his life as ordinary as he can.
However, one day, it all changes when he meets Chitoge Kirisaki, a transfer student. Chitoge is the daughter of a mafia boss. Due to family affairs, Raku and Chitoge get forced into a relationship with each other. Now Raku and Chitoge must pretend as boyfriend and girlfriend to avoid a war between the gang.
05. Hensuki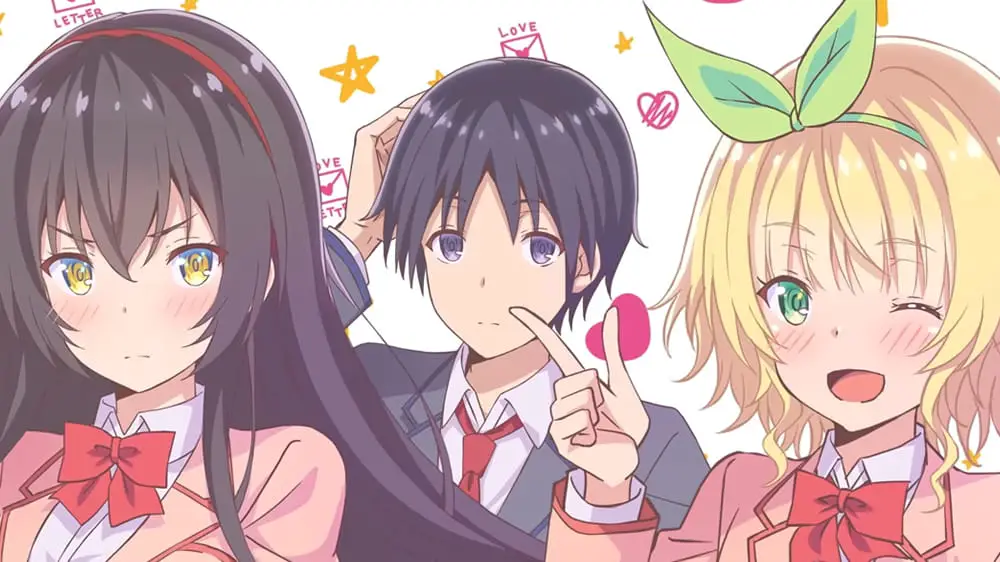 Buy/Stream On: Funimation, Amazon Prime Video
Keiki Kiryuu is a high school student waiting for the spring to arrive in his life, aka the day he'll get a girlfriend. One day he finds a love letter in the club room and started thinking that his life without a girlfriend is finally over.
However, there is no name on the letter and what's more shocking is there's white underwear along with the letter. While looking for the girl who sent the letter, He came across a club with all female members. Will he be able to find the cinderella who left her underwear?
Also Read: 6 Anime Like Hensuki
06. Oreshura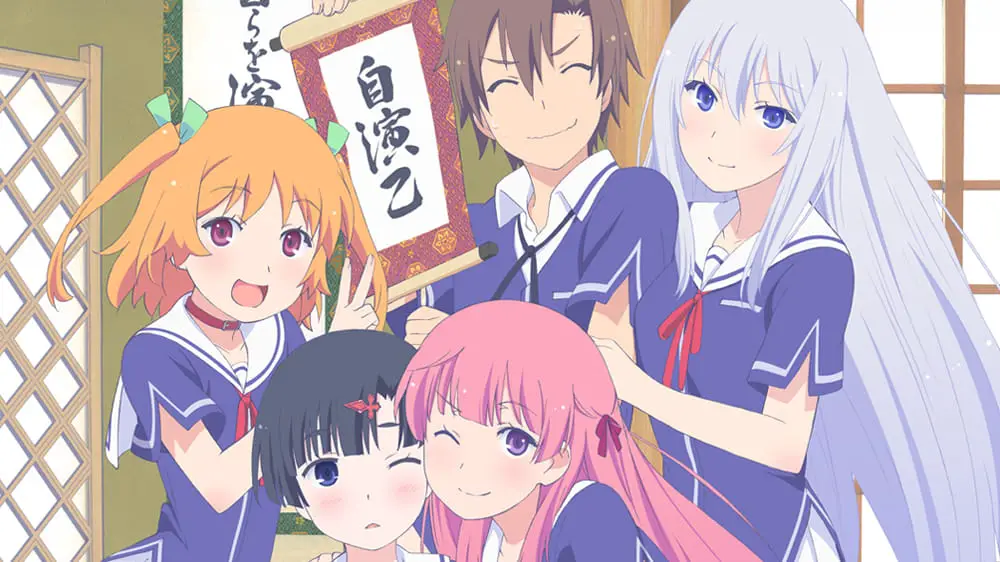 Buy/Stream On: Crunchyroll, VRV
Eita Kidou has sworn to never fall in love with anyone after witnessing his parent's divorce. His only goal in life is to study hard and become a doctor one day. Masuzu Natsukawa is a popular girl in school who always receives love confessions from different boys. But even she disgusts love. So she requests Eita to become her fake boyfriend to avoid being the center of attention.
Eita rejects her offer at first but agrees later when Masuzu blackmails him with his secret. Eita once went through the infamous Chuunibyou syndrome, and all the information about it is in a journal. Masuzu happens to find that same journal and threatens Eita about posting it online. Follow the fake romance of Eita in his new troublesome high school life.
Find more animes inspired on your favs by checking these guides below:
6 Anime Like Adachi and Shimamura
6 Anime Like Higehiro: After Being Rejected, I Shaved and Took in a High School Runaway
6 Anime Like The Day I Became a God
6 Anime Like I've Been Killing Slimes For 300 Years And Maxed Out My Level