Latest posts by Shen Anigan
(see all)
In many ways, "Suppose a Kid from the Last Dungeon Boonies moved to a starter town?" is a fairly typical fantasy adventure anime. It has a narrative that focuses on the easy to fall apart serious matters, a classic trope of the overpowered main character, shallow and predictable fight outcomes, and the unthreatening villains. However, given its lack of story depth, the anime does offer a particularly relaxing and fun watch.
Synopsis: Lloyd Belladonna is a young boy who lives in the village of Kunlun and is considered a weakling by his neighbors and friends. However, Lloyd had a dream since his childhood, that is, to one day become a soldier, which he admired so much. To fulfill his dream, Lloyd decided to go to the Kingdom of Azami to enroll in a military academy. Despite him claiming to be the weakest, what Lloyd doesn't know is he's already extremely powerful by the standards of a normal person outside his village.
"Suppose a Kid from the Last Dungeon Boonies moved to a starter town?" is a somewhat forgettable anime with nothing to stand out. The anime has good comedy that is guaranteed to make you laugh, and the story itself had such a concept that it'd gather adequate attention to itself. It also had good visuals, but that's about it. If you are looking for more anime with a similar theme, then look no further. Here are some anime similar to Suppose a Kid from the Last Dungeon Boonies moved to a starter town?
Anime Similar To Suppose a Kid from the Last Dungeon Boonies moved to a starter town?
01. KonoSuba: God's Blessing on This Wonderful World!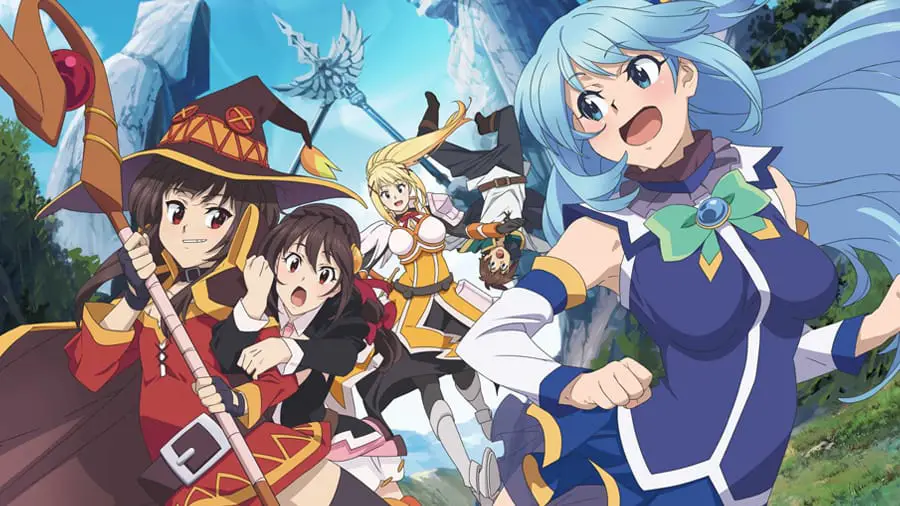 Buy/Stream On: Crunchyroll, VRV
After dying from an accident, Kazuma Satou found himself in front of the beautiful goddess named Aqua. Seeing how pathetically he died from the shock, Aqua almost burst into laughter but manages to control it. She then offers him two options. He can either go to heaven or reincarnate as an adventurer in a fantasy world with any wish he desires granted.
Angry about being a laughing stock, he picks Aqua to be his companion. But it turns out to be a huge mistake as Aqua's magic is useless in the human world. He soon learns that the real magical world is different from what he'd expect. Follow Kazuma and Aqua in their adventure as they try to make enough money for a living.
02. Cautious Hero: The Hero Is Overpowered but Overly Cautious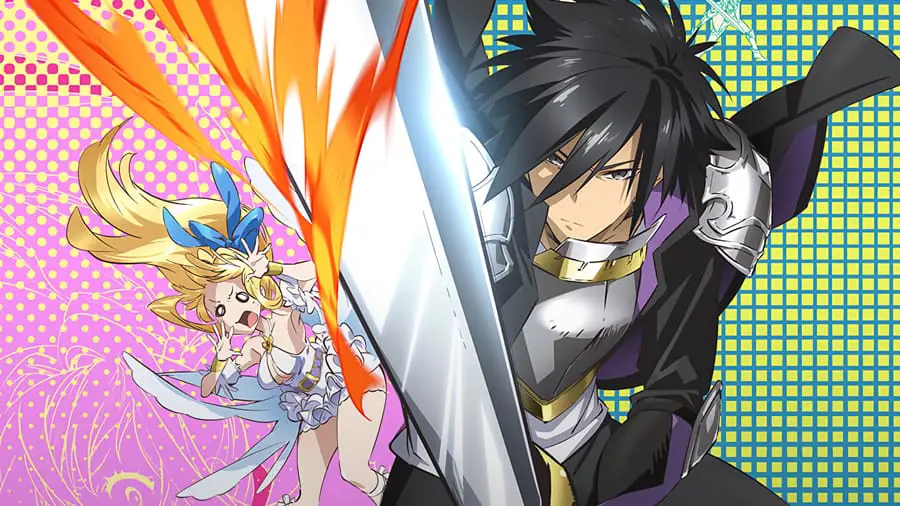 Buy/Stream On: Funimation, Amazon Prime Video
The responsibility of saving the world of Gairbrunde has been laid upon Goddess Listarte's shoulder. While the task is challenging, it is her golden opportunity to become famous among gods. She starts to look for a hero best suited for this job. While searching for one, she stumbles upon a certain hero who is highly skilled for his level.
Impressed by his capabilities, she summons this odd hero named Seiya Ryuuguuin. But soon, she learns that there is an obnoxious reason behind his high skills. While he is powerful, he is also very cautious, even going to the extreme length to be on the safe side. Follow the journey of a cautious Hero and his goddess companion.
03. Kemono Michi: Rise Up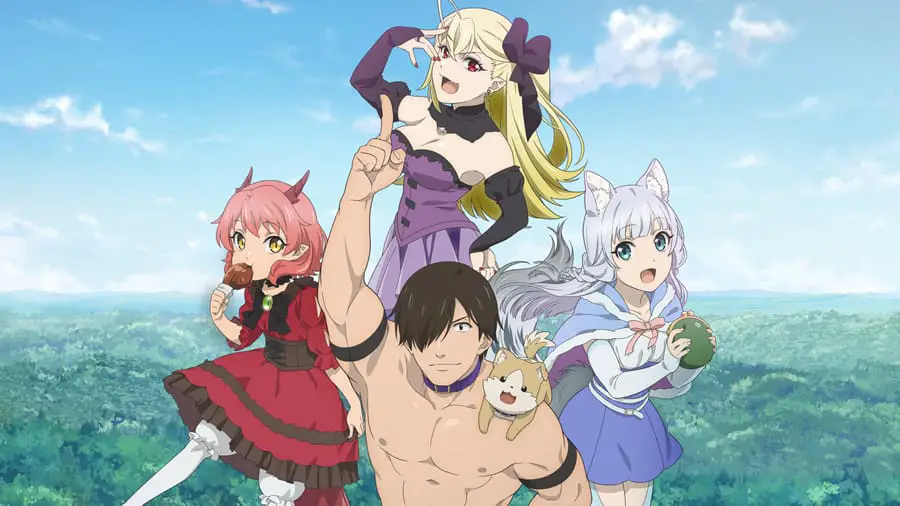 Buy/Stream On: Funimation, Amazon Prime Video
Shibata Genzo is a pro wrestler who goes by the name Animal Mask. One day, while fighting in a tournament for the title of world champion, Genzo gets summoned to another world. Soon after getting transported to a fantasy world, he was greeted by the princess and royal priest and asked to help them defeat the demon lord.
After hearing the request, Genzo immediately refuses the princess's request, and instead, German suplexes her. Genzo is a dedicated animal lover and will not tolerate bad things about animals, even if they are demonic beasts. Now stuck in the new world, he decides to settle down and focus on his long-awaited dream of opening a pet shop.
04. Princess Connect! Re:Dive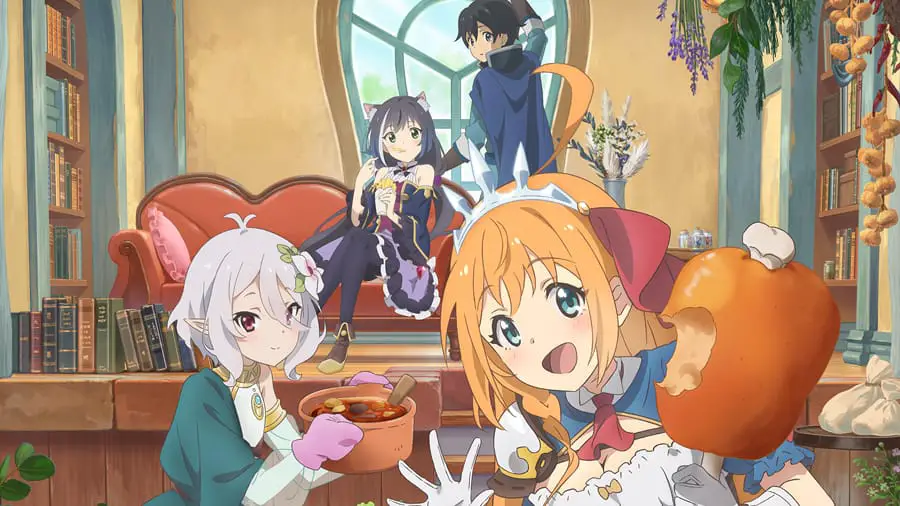 Buy/Stream On: Crunchyroll, VRV
A man named Yuuki, out of nowhere falls from the sky and wakes up with no memories in an unfamiliar location. Confused by his current situation, he meets an elf named Kokkoro, who's looking for him. She introduces herself as his guide on his adventure in this world.
With Kokkoro's companionship, Yuuki learns how this world works, from battling monsters to handling currency. On his adventure, he meets several friends, Pecorine and a mysterious beast girl Kyaru. Together, they form the guild Gourmet Edifice and set on a journey to find the reason behind his summon in this world.
05. Didn't I Say to Make My Abilities Average in the Next Life?!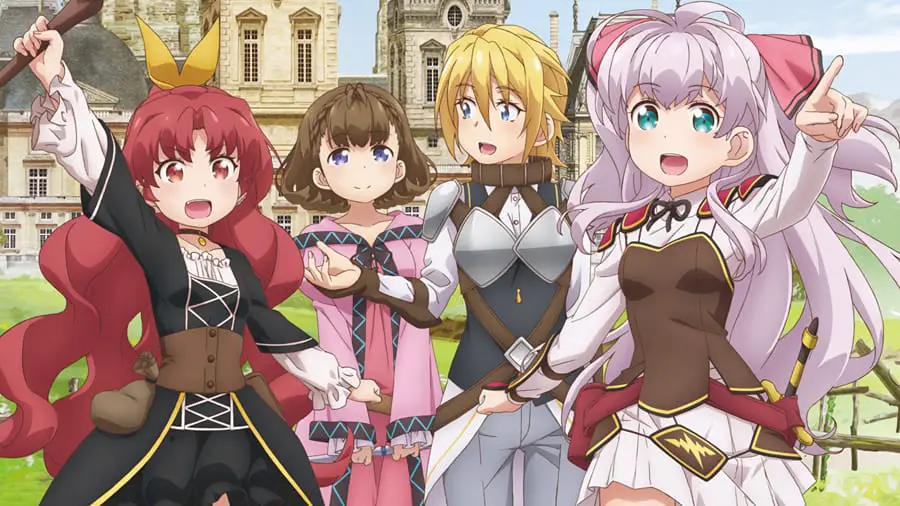 Buy/Stream On: Crunchyroll, VRV
Misato Kurihara is a genius girl with extraordinary abilities and is always top in her class. However, due to this, no one wants to be her friend. One day, she saw a little girl fall in front of the truck. Trying to protect the little girl, Kurihara instead gets hit by the truck and dies. Afterward, she woke up and found herself in front of God.
For saving the girl, God offers Misato to be reincarnated in a world with any powers she desires. To which she replied to be average. Reborn as the noble Adele von Ascham, she soon discovers that the interpretation of the average in this world is a little different, as now she is 6,800 times stronger than an average human.
06. Wise Man's Grandchild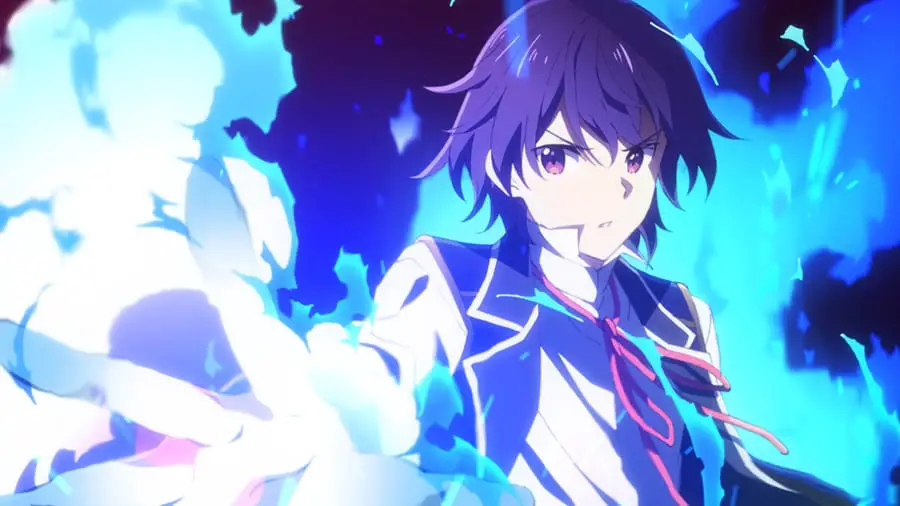 Buy/Stream On: Crunchyroll, VRV, Funimation, Amazon Prime Video
A young man dies in a tragic car accident and reincarnates in a magical fantasy world in the body of a baby. Even after being reincarnated in a different world, he still retains memories of his past life. Merlin Wolfordn finds the baby in the wreckage caused by monsters. Merlin adopts the baby and decides to raise him as his grandson and names him Shin.
Merlin teaches him all manners of fighting and strong magic. However, when Shin turns fifteenth, Merlin realizes that he forgot to teach Shin the most common thing, which was common sense. Merlin sends Shin to a Magic Academy on a friend's recommendation to learn more about everyday life and make new friends.
Find more interesting animes below:
16 Dere Types You Will Find in Anime and Manga
Rozen Maiden Watch Order Guide
Tanjiro's Hanafuda Earrings Meaning In Demon Slayer: Kimetsu no Yaiba