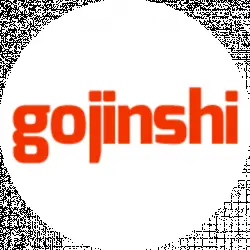 Latest posts by Gojinshi Team
(see all)
There are hundreds of manga and anime series in the Shonen genre, where superpowers above the ordinary is a very conventional plot device. My Hero Academia is one of the most-well crafted series out there that features the use of heroes and superpowers. The series takes a noticeably diverse route with its nearly unique and refreshing setting and prominent characters.
The uniqueness of the series where My Hero Academia stands out lies in its superhero-themed premise and bizarre superpowers called "quirks" with a fresh approach to more western inspiration, keeping the show unpredictable to the viewers.
Most anime fans love My Hero Academia; however, there's always a fan who'd wants to blaze on their fandom with anime-inspired merch—because going through the ins and outs of the series is not enough for them. If you've got a My Hero Academia obsessed anime fan in your life, to whom you want to give an excellent gift, then worry not. We have you covered with My Hero Academia gift ideas for that anime fan in your life.
Gift idea articles on Gojinshi.com are reader-supported. When you buy a product through links on our articles, we may earn an affiliate commission at no extra cost to you. Learn more
10 Gift Ideas For My Hero Academia Fans
A fun gift choice for your anime friend would be an anime-inspired bag. You can surely find a variety that your friend will love! And this My Hero Academia Deku Suit-Up Backpack is a perfect gift to any anime lover's gift list.
---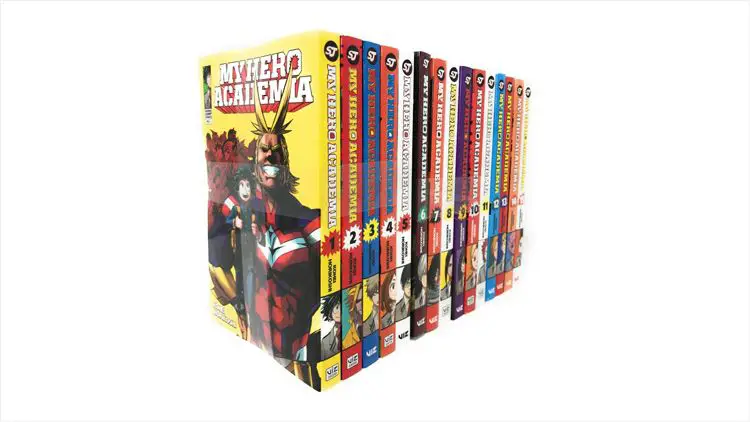 My Hero Academia anime is an adaptation of popular manga series by Kohei Horikoshi. A manga set is a right way for an anime fan to read up on all things they have watched up until now and dive deep into the series.
---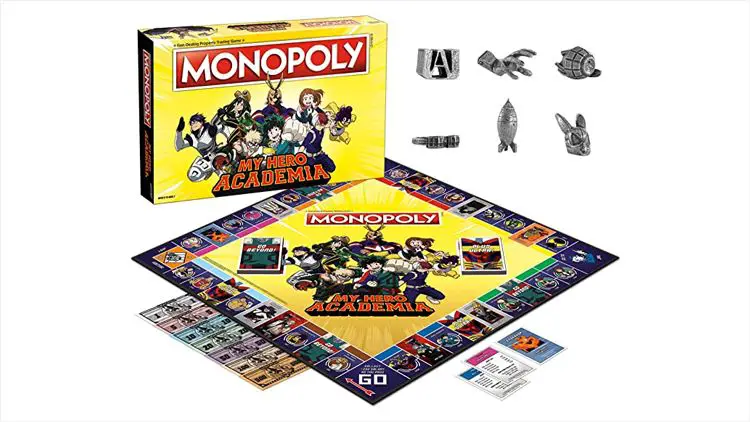 Monopoly Board Game always has been the staple of an American family spending some quality time with each other. My Hero Academia inspired Monopoly board game will flare up the get together during the next holiday season.
---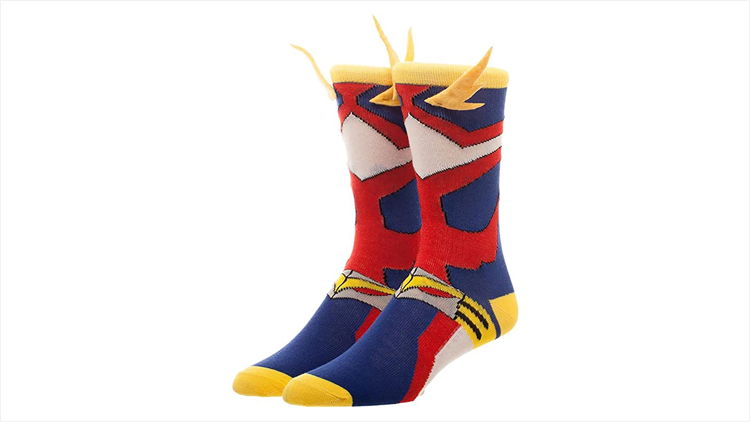 All Might was the number one hero that inspired all the main hero characters in the series. So it's the proper way to warm the feet with socks that feature the iconic All Might's suit.
---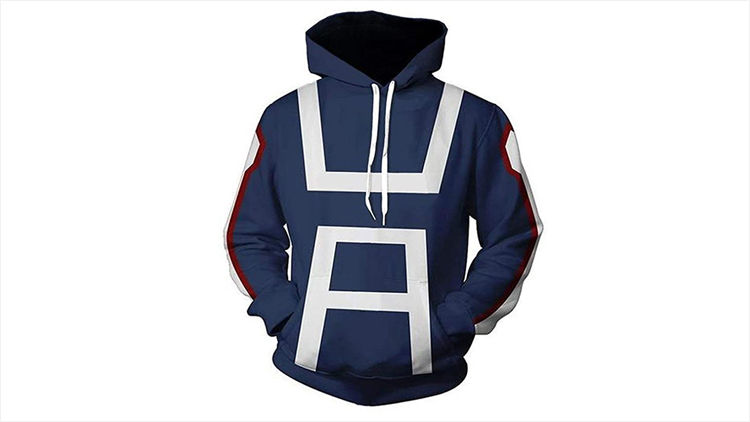 The My Hero Academia Hoody that resembles the original tracksuits worn by the characters during hero classes is an exceptional gift for the superfans. While it can't promise any superpowers, but it can make the fans feel a little more connected to the characters they adore.
---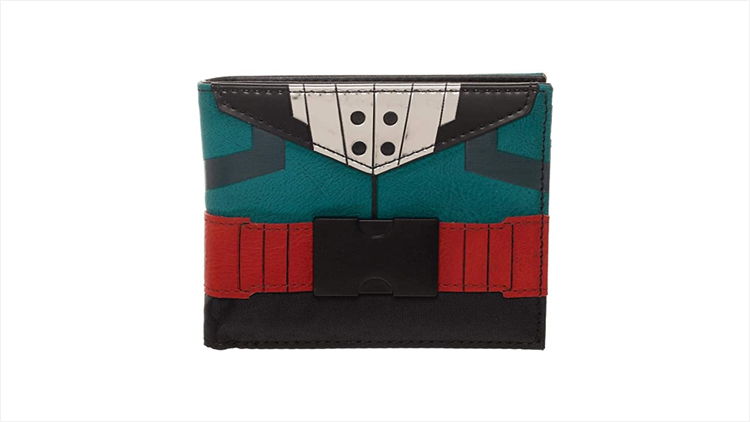 Anime inspired wallets are always a great way to go as they are literally pocket friendly. My Hero Academia bifold wallet, based on the main character Izuku Midoriya's hero suit is also an excellent way to tell about the importance of safely carrying money.
---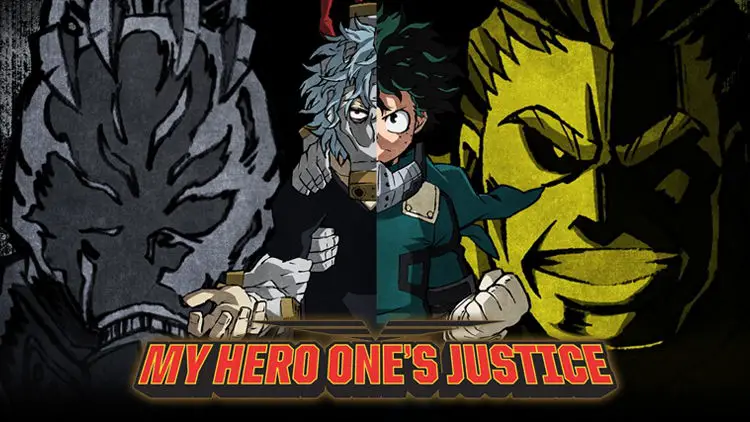 An anime lover is also probably a diehard gamer. Whatever platform they play on, My Hero One's Justice game based on the hit series My Hero Academia is undoubtedly the coolest presents they can get.
---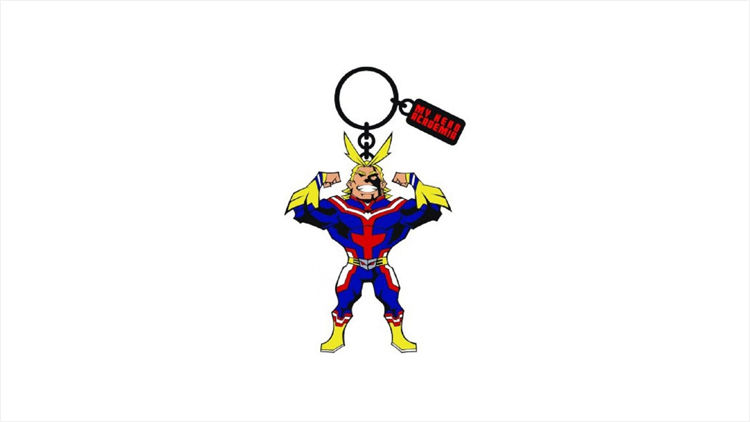 The All Might keychain is the classic way to pay homage to everyone's favorite righteous hero All Might. Also, this makes a great addition to the devoted My Hero Academia fan's merchandise collection.
---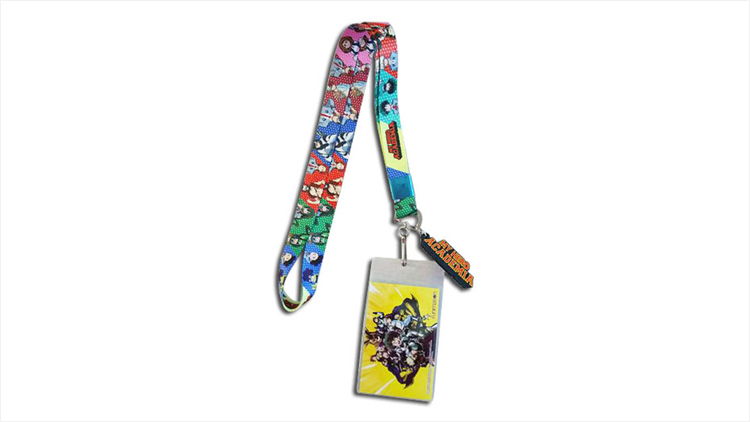 My Hero Academia lanyard will not only be a reminder of the bond the fans have with the series but also a suitable vessel for ID badges and all the keys it will hold.
---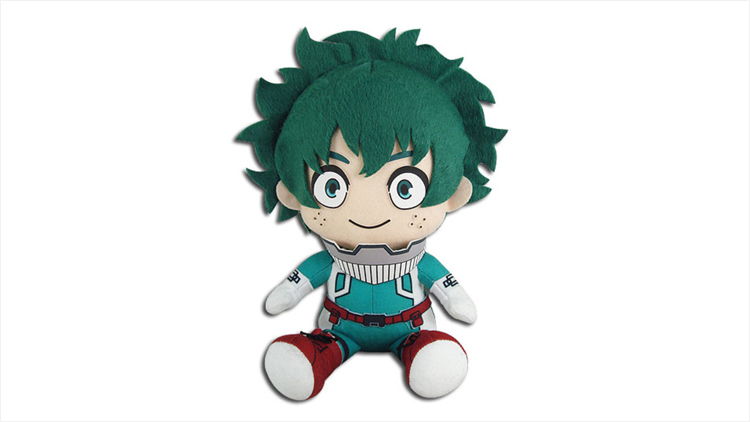 All fans love anime plush because it lets them be close to the characters in the series they love so much. The Midoriya sitting pose plush is the cutest and cozy connection to that character.
---
Now that you have learned about what's the best gift for the My Hero Academia fan. It is time to order and wait for the other person's reaction. Let us know in the comment section if we missed any My Hero Academia related gift ideas.
Also Read:
– Haikyuu!! Gift Ideas For Anime Fan In Your Life
– Demon Slayer: Kimetsu no Yaiba Gift Ideas For Anime Fan In Your Life
– Black Clover Gift Ideas For The Anime Fan In Your Life