Latest posts by Shen Anigan
(see all)
When it comes to the anime that weighs more on lewd plotlines filled with hilarity and involved with one teasing and the other getting teased, Don't Toy with Me, Miss Nagatoro certainly takes the spotlight. Its off-the-charts lewd humor and continuous crude jokes from the first episode were fantastical enough to be both outrageous and silly. These suggestive jokes are also what gave the series something to grab onto.
Synopsis: Naoto Hachioji is a second-year student and an introvert with a very timid personality. But he loves to draw manga and always looks for places with fewer people to draw whenever he has free time. However, his peaceful life soon turned into a hectic one when he met a first-year girl, Hayase Nagatoro. She discovers his hobby by accident and begins teasing him and coming up with ways of embarrassing him to the point where he'd start crying.
Don't Toy with Me, Miss Nagatoro is a really good romantic comedy anime. The relationship it creates between the main characters over the series is adorable, and most of it feels relatively innocent. But the anime's teasing aspect sometimes feels a little frustrating due to plenty of lewd jokes overshadowing the romance aspect. If you are looking for more anime with a similar theme, then look no further. Here are some anime similar to Don't Toy with Me, Miss Nagatoro (Ijiranaide, Nagatoro-san).
Anime Similar To Don't Toy with Me, Miss Nagatoro (Ijiranaide, Nagatoro-san)
01. Uzaki-chan Wants to Hang Out!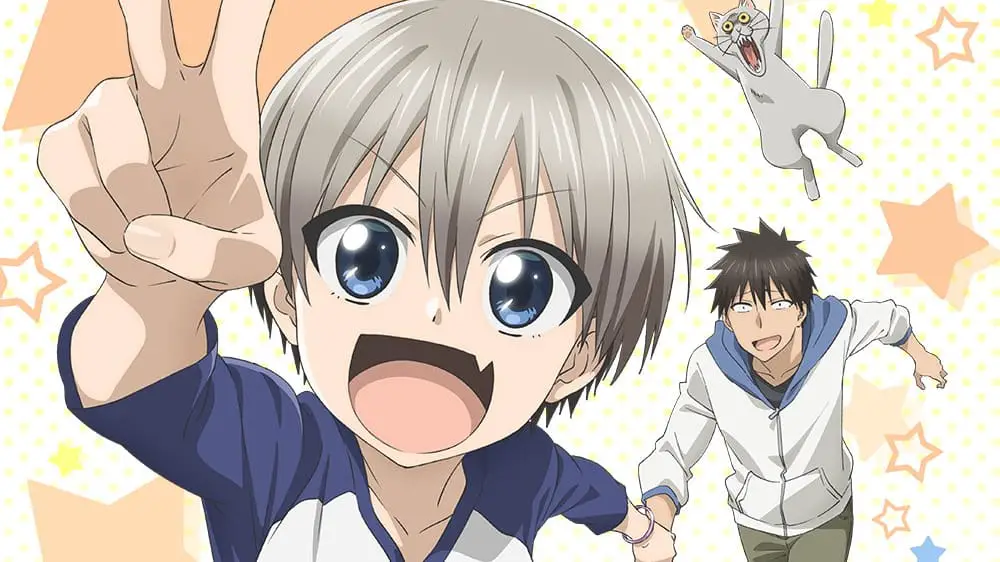 Stream/Buy On: Funimation, Amazon Prime Video
Sakurai Shinichi is a third-year college introvert who enjoys peace and likes to be alone. Unfortunately for him, cheerful, energetic, and big-bosomed Hana Uzaki from his high school is attending the same college as an underclassman.
After watching his recurring unsocial lifestyle day by day, Uzaki decides to help Sakurai enjoy his life by constantly annoying and teasing him. Despite her annoyance, uptight Sakurai often ends up hanging out with Uzaki regularly.
Also Read: 6 Anime Like Uzaki-chan Wants to Hang Out!
02. Teasing Master Takagi-san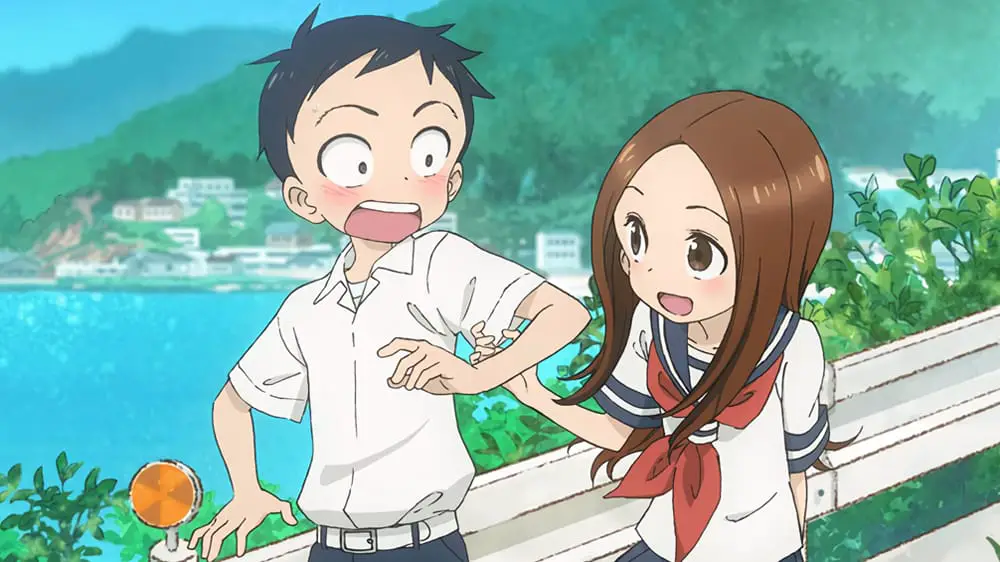 Stream/Buy On: Crunchyroll, VRV, Funimation, Amazon Prime Video
Nishikata is a middle school student who sits next to Takagi. Unfortunately for Nishikata, Takagi enjoys teasing him, but little did he know that she does this because she has feelings for him. Takagi uses her extensive knowledge about Nishikata and teases him to see how he would react to it.
Unaware of Takagi's feelings, Nishikata finds her teasing annoying and makes it his goal to get revenge on her for all the teasing. But all his attempt to get back on her and embarrass her always ends up backfiring on him. So will he ever succeed in his plan to get his revenge on Takagi?
03. Aho Girl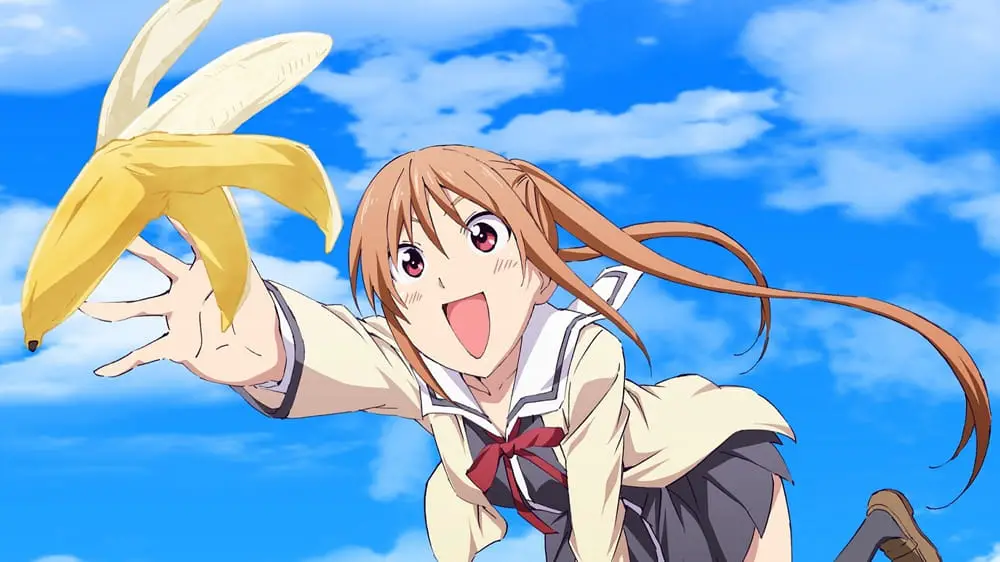 Stream/Buy On: Crunchyroll, VRV
Yoshiko Hanabatake is a high school girl and an idiot who routinely gets zeroes in all her test. Yoshiko loves bananas ever since she first tasted one as a child. The only friend she has is her earnest and serious neighbor Akuru Akutsu, who thinks of her as an annoyance.
Since childhood, Akuru Akutsu always has to put up with all her ridiculous antics and despises her for that. However, he certainly doesn't hide his emotions as he's quick to insult or scold her whenever she does something idiotic.
04. Seton Academy: Join the Pack!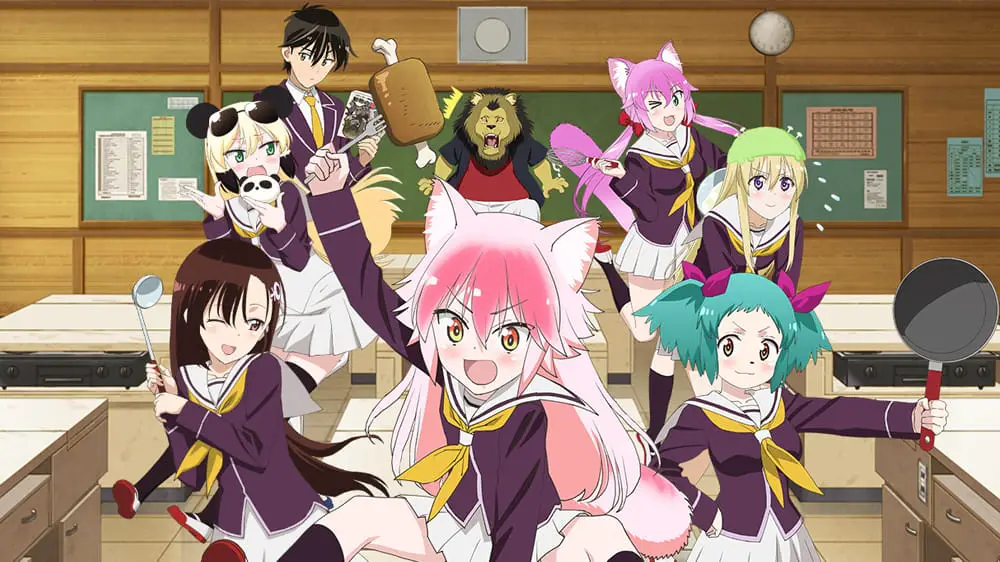 Stream/Buy On: Crunchyroll, VRV
The human population is on a decline, and there are fewer humans than any other creature. Jin Mazama is one of the few only humans who attends Seton Academy, a school full of humanoid animal species. But he hates all animals and easily gets annoyed by them due to an incident in the past.
On the first day at school, Jin meets Ranka Ookami, a short-tempered wolf girl with no friends. Soon after meeting Jin, Ranka asks him to join her pack but gets rejected by him. The same day, Jin meets a female human named Hitomi Hino and falls in love with her at sight. When Hitomi joins Ranka's pack, Jin decides to join, leading him to get involved with other animals at the academy.
05. Magical Sempai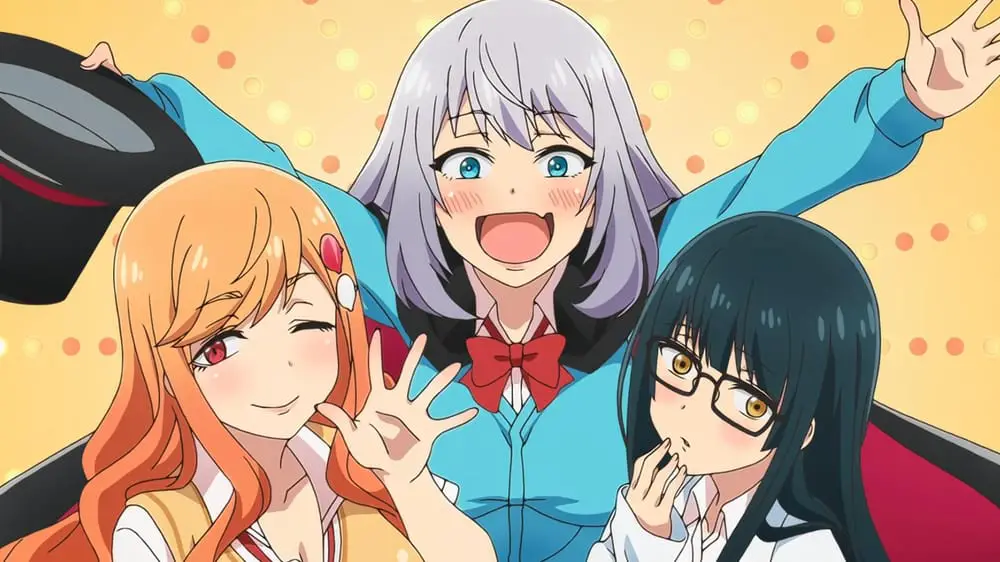 Stream/Buy On: Crunchyroll, VRV
The unnamed main character starts his new term at Tanenashi High School, where it's mandatory to join a club. While looking for a club to join, he stumbles upon the magic club's president Tejina-senpai, practicing magic tricks in the clubroom.
Meeting her, he learns that she has stage fright, and due to that, she is unable to perform magic tricks properly. The next day, he ends up reluctantly joining the Magic Club as her assistant to help her with the magic tricks. From here, their comedic gag begins as Tejina-senpai fails in every magic trick she tries.
Also Read: 6 Anime Like Magical Sempai
06. Dagashi Kashi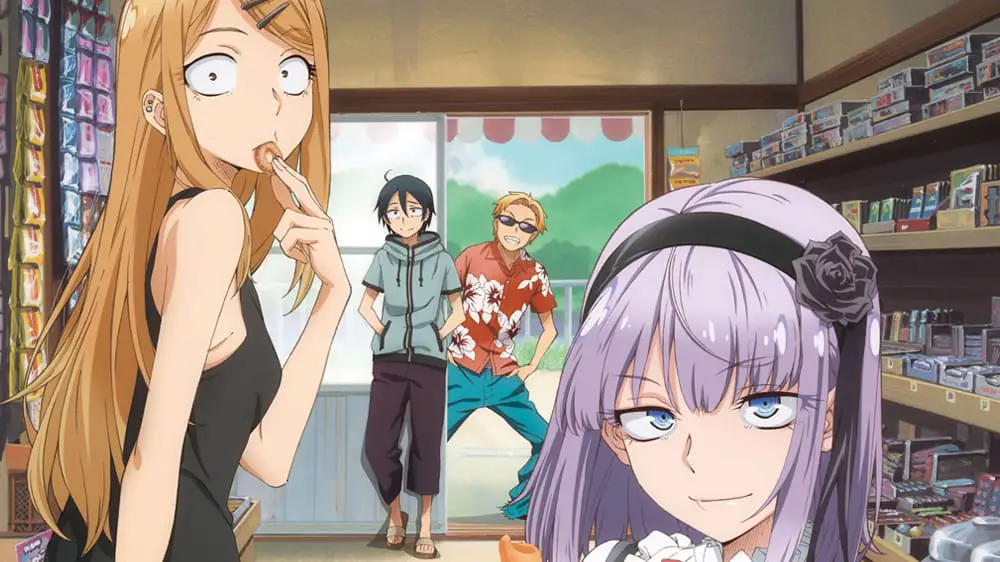 Stream/Buy On: Crunchyroll, VRV, Funimation
Kokonotsu is a teenager who lives with his father in a countryside town, running a small shop selling cheap candy and snacks. His father wants him to take over the shop which his family has been running for nine generations. However, Kokonotsu aspires to be a manga artist and refuses to take over.
One day, an eccentric girl named Hotaru Shidare visits the shop hoping to recruit Kokonotsu's father to her family's company, Shidare Corporation, a renowned sweets manufacturer. At first, he refuses her offer but then tells her that he'd agree if she can convince Kokonotsu to take over the family business.
Find more animes inspired on your favs by checking these guides below:
6 Anime Like The Misfit of Demon King Academy
6 Anime Like Bungou Stray Dogs