Latest posts by Shen Anigan
(see all)
As the title says, the anime "Higehiro: After Being Rejected, I Shaved and Took in a High School Runaway" certainly succeeds in its intent. Higehiro is suggestive, wholesome, is little in a tragic department, and quite typical for a parental slice of life anime. However, while Higehiro's plot is intriguing and, in some ways, relatable, it's not always the most engaging.
Synopsis: Yoshida is a salaryman who works at an IT company and lives alone in his apartment in Tokyo. He also has a huge crush on his boss, Airi Gotou but was rejected by her. Depressed by the rejection, Yoshida decides to go for a drink. On his way home after drinking too much, he met a runaway high school girl named Sayu Ogiwara. She offers to sleep with him in exchange for letting her stay a night at his house. Yoshida refuses her offer but still lets her sleep in his apartment for the night. After learning more about her in the morning, Yoshida allows her to stay for the time being in exchange for doing household chores and cooking.
At first glance, Higehiro looks like an anime with an exhausted trope aggravated by the one-dimensional cast. However, it still has rare moments where it shines through its slice-of-life aspects and parental drama between characters. Higehiro is an anime that will likely appeal to fans who enjoy age-difference character interactions in a slice-of-life setting. So if you are looking for more anime with a similar theme, then look no further. Here are some anime similar to Higehiro: After Being Rejected, I Shaved and Took in a High School Runaway (Hige wo Soru. Soshite Joshikousei wo Hirou).
Anime Similar To Higehiro: After Being Rejected, I Shaved and Took in a High School Runaway
01. After the Rain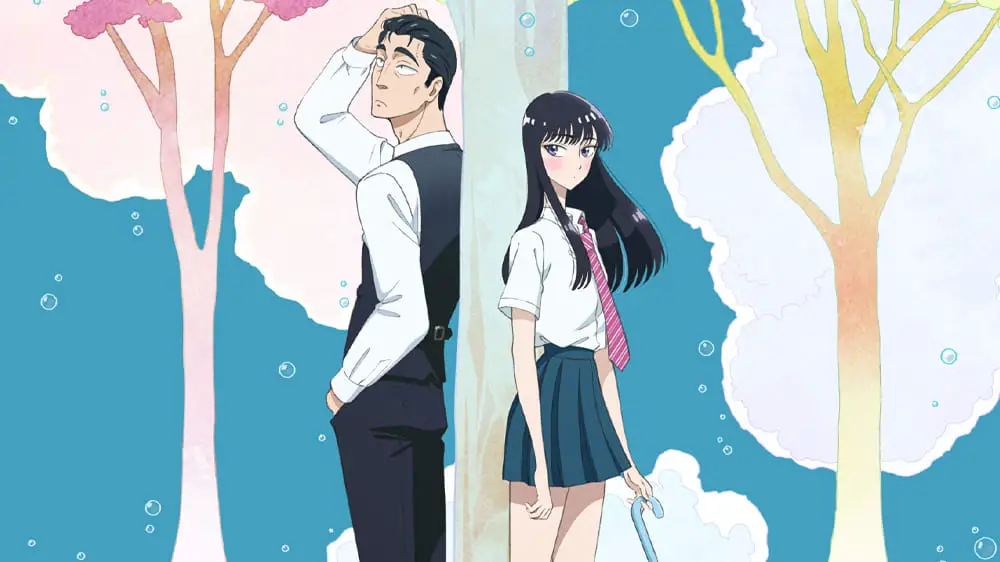 Buy/Stream On: Amazon Prime Video
Akira Tachibana is a high-school student who used to be part of the Track team, but she can no longer partake in the team due to a leg injury. So, not being able to race anymore, she started working part-time at Garden Cafe, a family restaurant.
While working part-time at the Garden Cafe, she eventually fell in love with the cafe manager, Masami Kondou, a divorced 45-year-old man with a young son. The story follows Akira as she tries to get close to Masami but is uncertain of her feelings.
02. Sing "Yesterday" for Me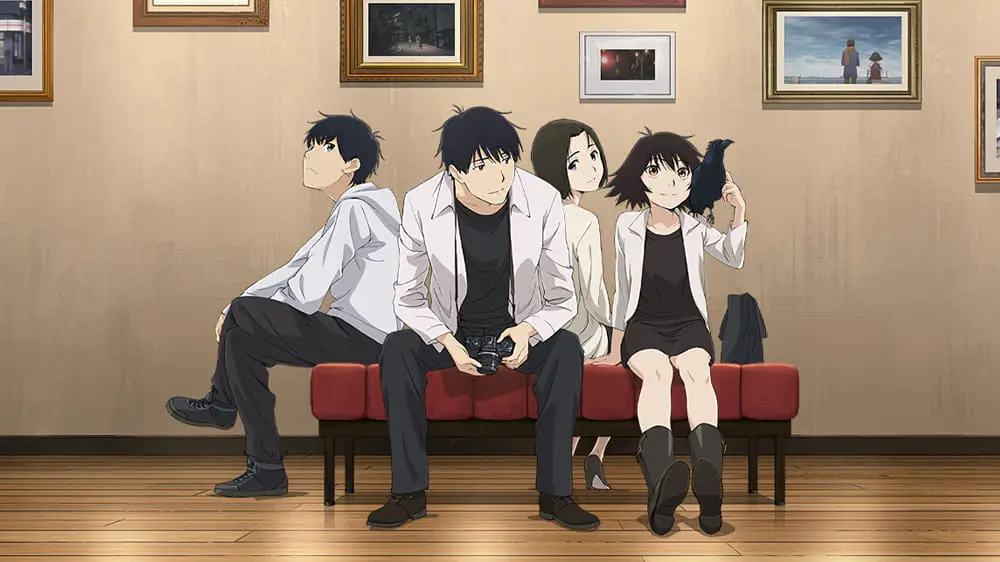 Buy/Stream On: Crunchyroll, VRV
Rikuo is a college graduate who is unsure what to do about his future and works at a convenience store in Tokyo. One day, during his shift, an eccentric girl named Haru Nonaka with a crow on her shoulder came to the store and took a liking to Rikuo. Since then, she'd drop by at the store to meet him every day.
The days pass by uneventfully for Rikuo until he learns that his former crush from college, Shinako Morinome, has moved back into town. Rikuo tries to reach out to Shinako, but Shinako is still in love with her deceased boyfriend and hesitates to accept Rikuo's feelings. With their whole life centered around their past, will they be able to move on with their lives?
03. ReLIFE
Buy/Stream On: Crunchyroll, VRV, Funimation
Kaizaki Arata is a twenty-seven-year-old jobless man who quits his first job for personal reasons. One day, he meets Ryo Yoake, a member of the ReLife Research Institute. Ryo suggests Kaizaki become a test subject for the research institute.
Kaizaki has to participate in an experiment to take a pill that turns him from a grown adult to a 17-year-old young boy. The test's goal is for Kaizaki to attend high school as a student for a year, experience his youth again, and start his life over.
04. The Garden of Words
Buy/Stream On: HIDIVE, VRV, Netflix
Takao Akizuki is a high school student who aspires to become a shoemaker and works part-time jobs to buy material for making shoes. On one rainy day, Akizuki decides to skip school and went to Shinjuku Gyoen National Garden to sketch some shoe designs.
After arriving, he meets a beautiful yet strange woman named Yukari Yukino. As time passes, they both became friends and would meet at the same garden whenever it rains and start talking to each other. Soon this unlikely friendship turned into something else for both of them.
05. Miss Kobayashi's Dragon Maid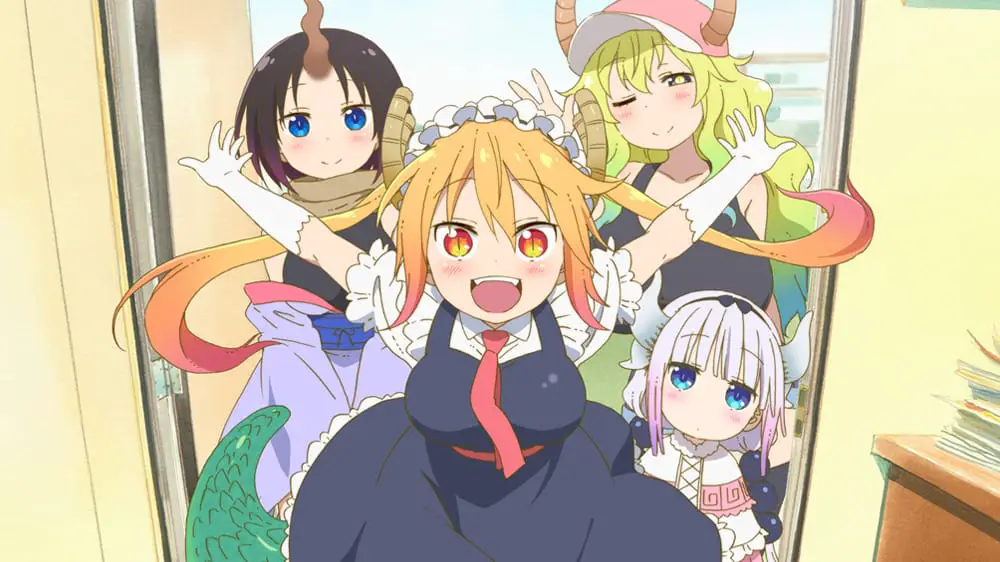 Buy/Stream On: Crunchyroll, VRV, Funimation, Amazon Prime Video
Kobayashi is an office worker who works as a programmer at a software company. One day, drunk Kobayashi, instead of returning home from work, climbed a mountain. In the mountains, she came across a wounded dragon struck with a sword, which she removed from its back. Dragon then thanked Kobayashi and ask to repay the favor.
Drunk Kobayashi demands the dragon to stay at her home and become her personal maid. The next day, Kobayashi is greeted by a large dragon right outside her front door. The dragon immediately transforms into a human girl in a maid outfit, introduces herself as Tohru, and starts her new life as Kobayashi's maid.
06. The Helpful Fox Senko-san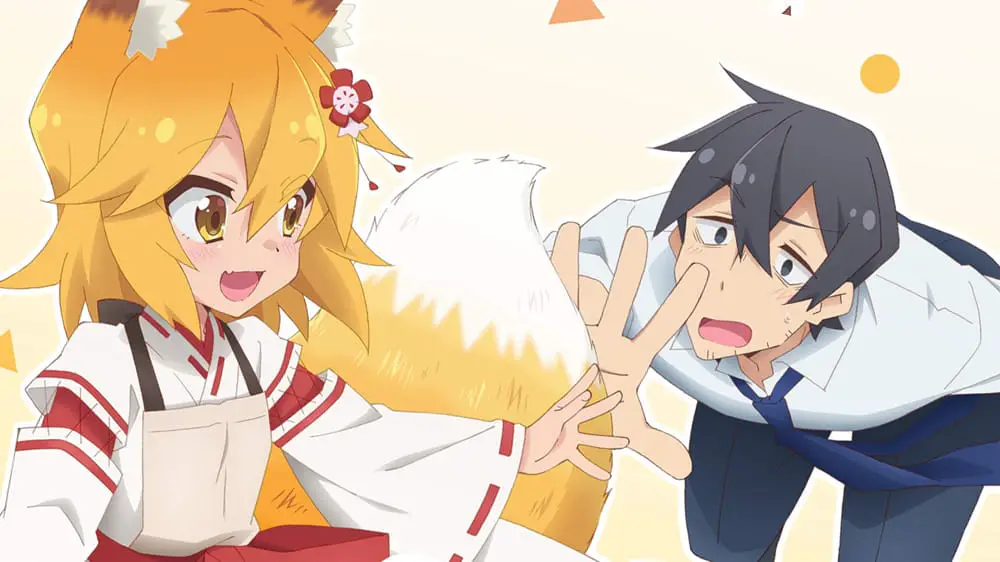 Buy/Stream On: Crunchyroll, VRV, Funimation, Amazon Prime Video
Kuroto Nakano is an average Japanese office worker who leads a stressful life occupied by his work and lives alone in an apartment. Even though he's unhappy with his job, he ought to do it to sustain a living.
But this changes one day. After returning home from his work, he saw a young girl with fox ears and a tail cooking dinner for him. The young girl introduced herself as Senko-san, an eight hundred-year-old fox girl who moved into Kuroto's home to take care of him.
Find more animes inspired on your favs by checking these guides below:
6 Anime Like Bottom-Tier Character Tomozaki
6 Anime Like Wonder Egg Priority