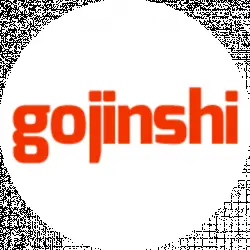 Latest posts by Gojinshi Team
(see all)
Love entails emotions and expressions. In its all sincerity, love has no specific meaning. But what if you have science by your side to take it in different ways. Anime like Rikei ga Koi ni Ochita no de Shoumei shitemita (Science Fell in Love, So I Tried to Prove It) plays a perfect go-between in this 12 episodes rom-com anime which takes a very slice of life approach with science. The anime follows a pair of science students who try to figure out whether they like each other or not through scientific analysis.
Synopsis: Taking a bold approach Himuro Ayame, the first-year researcher of science and technology at Saitama University, confesses that she seems to be in love with Yukimura Shinya, also first-year in the same field. Despite have feelings for each other, their little to none experience in romance let to an intriguing continuation to the discussion. Yukimura asks Himuro on what basis did she define 'love.' So with the power of science at their disposal and their friends, they both begin a long detailed investigation of love using every theoretical and mathematical approach possible to prove whether they have feelings for each other.
There's no questioning that Rikei ga Koi ni Ochita no de Shoumei shitemita (Science Fell in Love, So I Tried to Prove It) is undoubtedly unique anime. If you are looking for anime that features a love story with the main characters figuring out love, then look no further. Here are some anime similar to Rikei ga Koi ni Ochita no de Shoumei shitemita (Science Fell in Love, So I Tried to Prove It).
Anime Similar To ikei ga Koi ni Ochita no de Shoumei shitemita (Science Fell in Love, So I Tried to Prove It)
01. Wotaku ni Koi wa Muzukashii (Wotakoi: Love is Hard for Otaku)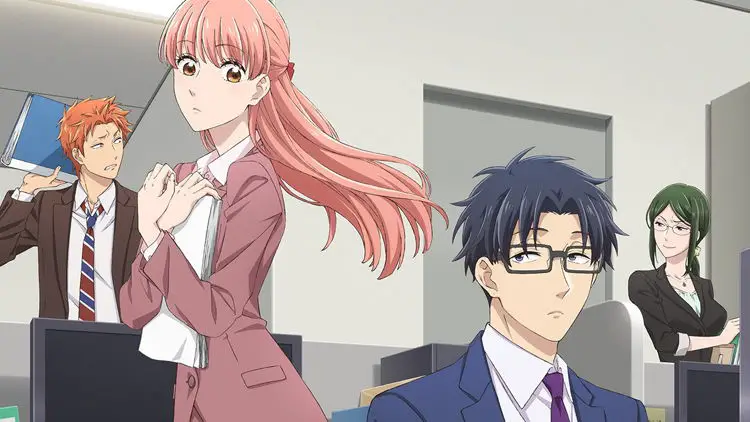 Narumi Momose is an office worker who is running late on her first day at a new job. She has made a promise to herself never to reveal her secret hobby of being a fujoshi and otaku at the new office. However, her plan instantly fails when she meets her childhood friend Hirotaka Nifuji who is a hardcore gamer. Thankfully the only other people who hear her secret are Hanako Koyanagi and Tarou Kabakura, who are also otaku just like her.
During a drink with Hirotaka, Narumi complains how hard it is to find a good boyfriend who doesn't mind her bobby. To this, Hirotaka replies, why not try dating fellow otaku accurately himself. Hirotaka surprises Narumi with a sudden proposal and from here starts adorably awkward romance between two otakus. The two may seem perfect for each other, but love is hard for nerds.
02. Kaguya-sama wa Kokurasetai: Tensai-tachi no Renai Zunousen (Kaguya-sama: Love is War)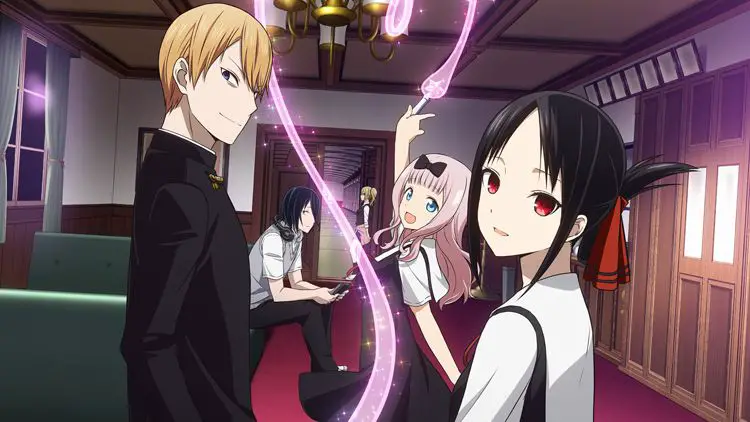 Shuchiin Academy is a school for elite students from wealthy families. Miyuki Shirogane and Kaguya Shinomiya are the top students and members of the student council, making them even elite among elite students. From outside, they may seem as the perfect couple, but in reality, none of the two have confessed their feelings for each other.
Miyuki and Kaguya are both very prideful and are neither willing to admit feelings for each other. It has come to a point where their every action leads to a game where they fight to get other to confess the love first. Miyuki and Kaguya, along with other council members, spend every day in the meeting room, solving day to day school problems while taking part in cunning warfare of romance.
03. Tsurezure Children (Tsuredure Children)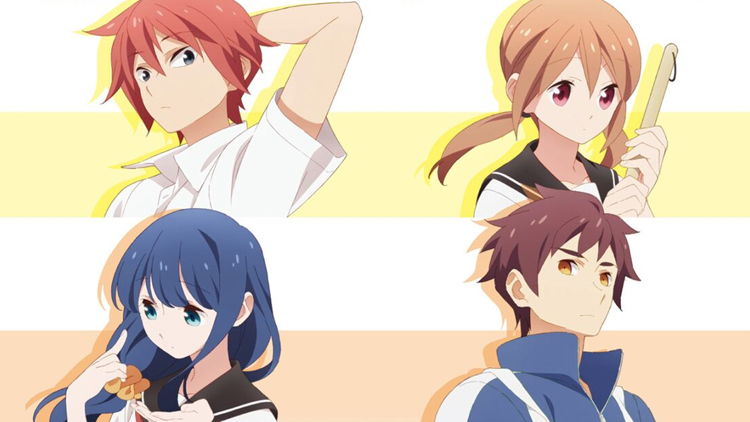 Young love can be confusing to first-timers as it often involves emotions that they never felt before. The sudden love confessions can be warm, lovely, and scary. With no formal introduction to these feelings, a teenage brain can turn it into an obstacle where things might go well and sometimes not.
The mains characters are in the similar situation where each of them is learning about romance in the adolescence period. Some of the characters take their relation to the next step while some are struggling even to begin their journey in this emotional roller coaster. All character are the main character going through diffrent scenarios of struggles in young romance.
04. Karakai Jouzu no Takagi-san (Teasing Master Takagi-san)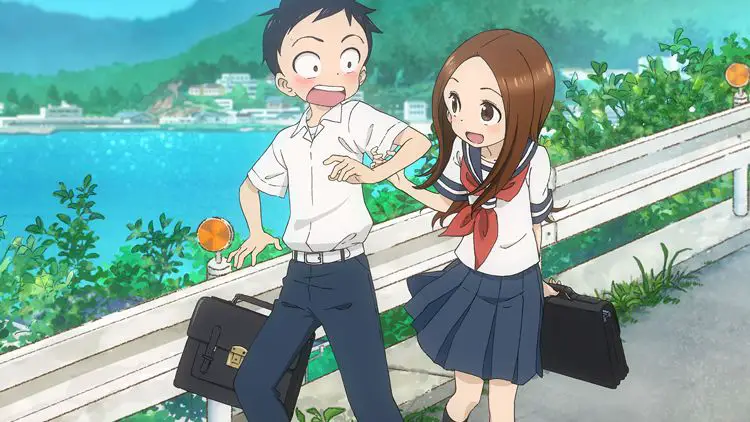 Nishikata and Takagi are classmates who sit next to each other. But this arrangement is a curse for Nishikata. Every day he suffers through light-hearted pranks and jokes Takagi pulls on him. Takagi enjoys teasing Nishikata, but she is doing it for a reason.
Takagi has feelings for Nishikata but doesn't reveal it as she finds Nishikata's reaction adorable whenever she teases him. However, Nishikata doesn't know about it and is planning to one day embarrass Takagi with her own medicine. But will he succeed in his plan to get his revenge?
05. 3D Kanojo: Real Girl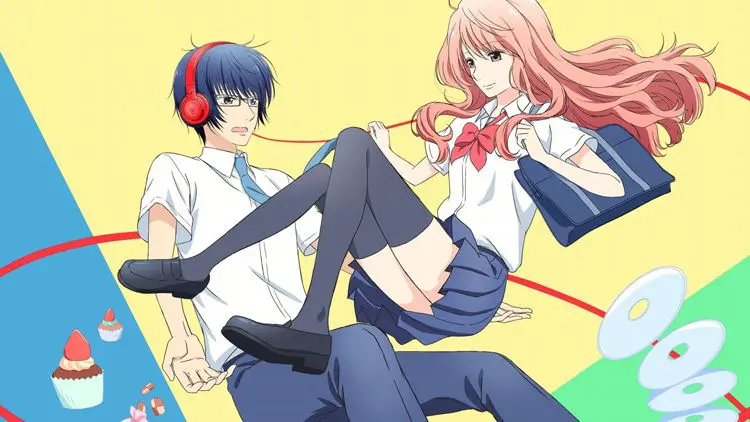 Hikari Tsutsui is a high school student who is content with the virtual girls he meets in games and anime. He lives his life without socializing with others. The only friend he has is Yuuto Itou, a classmate who likes wearing cat ears and is obsessed with games aswell. Hikari's otaku life has made him the unpopular student, and his classmates usually avoid him.
One day as a punishment for arriving late, Hikari gets made to clean the school pool. There he meets Iroha, the showiest and blunt girl in school who is also ostracized by other girls for stealing boyfriends. Iroha asks out Hikari for a relationship until she moves to a different school in six months. Hikari's life is now upside down with awkward romance he experiences as he struggles to break out of his shell.
06. Kaichou wa Maid-sama! (Maid Sama!)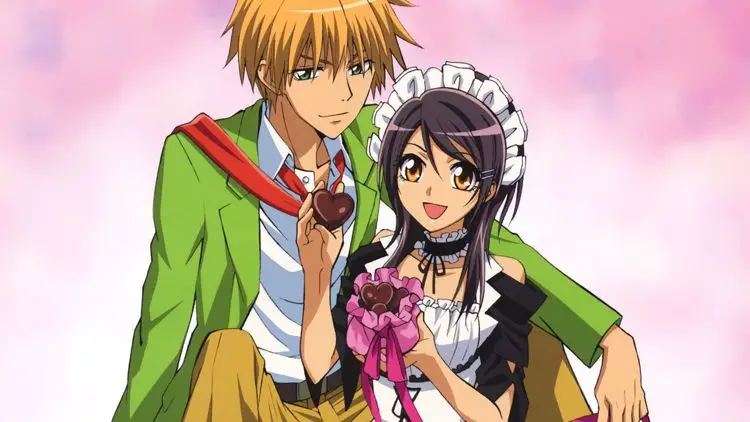 Seika High has transitioned from all-boys school to co-ed. Misaki Ayuzawa is the female student council president who is responsible for handling misbehaving boys and defending the female students. Using her Aikido techniques against boys as strict disciplinary style, she is now known as the Demon President. However, Misaki has a secret that can ruin her image as the strict president.
Misaki works part-time at a maid cafe to support her struggling family, but if someone finds out, it could wreck her perfect image. Unfortunately, the first person who finds out her secret is none other Takumi Usui, the most popular boy in school. Takumi asks Misaki to spend time with him in return for keeping her secret. From here begins a one side love of Takumi, who finds Misaki interesting and even becomes regular at the maid cafe.
Continue reading:
6 Anime Like Bottom-Tier Character Tomozaki
6 Anime Like Bottom-Tier Character Tomozaki