Latest posts by Shen Anigan
(see all)
K-On! is a musical anime with much focus on school bands. However, it doesn't focus entirely on music. The anime is more of a slice of life about a bunch of wacky cute girls goofing around and hanging out as the members of the light music club. K-On! can be summarized as a bunch of characters going on with their daily mundane lives and being themselves while doing cute things. It was the peak moe anime during its premier because of the lovely characters which became an instant hit among fans.
Cute high school girls forming a band and bittersweet subtleties appeal to you, then this anime will get you invested. K-On has charming characters and fantastic animation made by KyoAni. It's has a slow story progression, as it takes time to show different sides of characters and their world. But rest assured as it gets better by the second season. So it just comes down to whether you mind slow pace storytelling and the slice of life genre in general.
If you are planning to watch K-On!, then watch it according to this order.
K-On! Watch Order Guide:
01. K-On!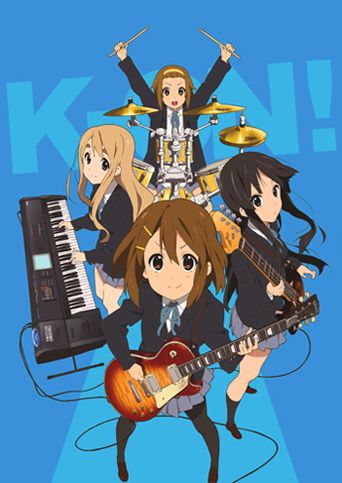 Alternative Title: K-ON!
Episodes: 13
Stream/Buy On: HIDIVE, VRV, Netflix, Amazon Prime
02. K-On!: Live House!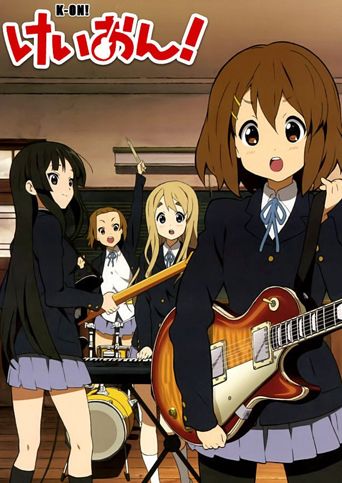 Alternative Title: K-On! OVA
Episodes: 1
Stream/Buy On: HIDIVE, VRV
03. K-On!!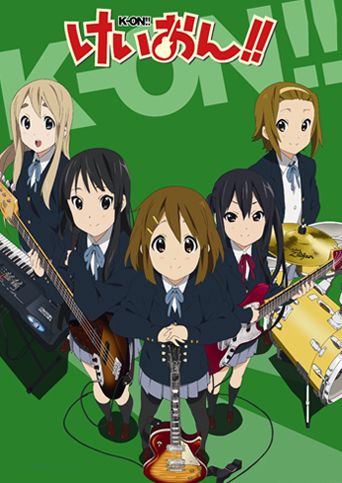 Alternative Title: K-ON! Season 2
Episodes: 26
Stream/Buy On: HIDIVE, VRV, Amazon Prime
04. K-On!!: Keikaku!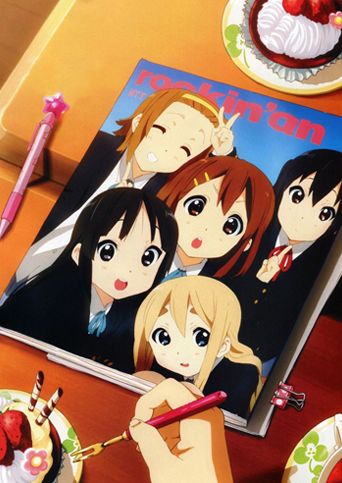 Alternative Title: K-On!! 2nd Season Special
Episodes: 1
Stream/Buy On: HIDIVE
05. K-On! Movie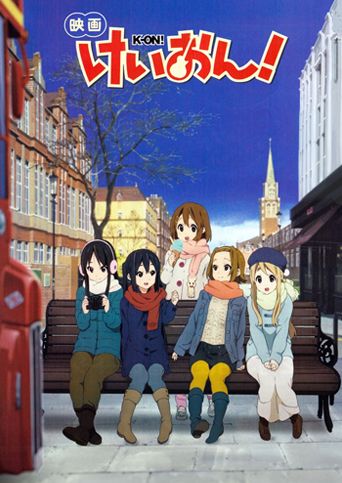 Alternative Title: K-ON! The Movie
Episodes: 1
Stream/Buy On: HIDIVE
---
K-on! is a slice of life music anime by Kyoto Animation. The anime is an adaptation of a manga series with the same name by the author Kakifly.
Synopsis: Five high school girls from Sakuragaoka High School become friends and revive the memberless Light Music Club. They form a band and name it Ho-kago Tea Time after their favorite pass time habit of an afternoon snack. The band consists of Yui as the lead guitarist, Tsumugi as the keyboardist, Mio as the bassist, Azusa as the rhythm guitarist, and Ritsu as the drummer. The group of friends are aspiring to become top musicians and one day play at Budokan, Japan's most popular live stage.
Organize your watchlists in order by checking these guides below:
Trinity Seven Watch Order Guide
Rage of Bahamut Watch Order Guide