Latest posts by Shen Anigan
(see all)
There are many anime where a character gets a second chance to either change their miserable life or save their loved ones. Tokyo Revengers is one such anime that follow this premise with a twist of time travel and delivers it well with a coherent tale that people could follow. The only valid downside is its disappointing inconsistency when dealing with its time-traveling aspects. But, other than that, Tokyo Revengers will compel you to anticipate what's gonna happen next with its pure shonen story.
Synopsis: One day, while watching TV in his apartment, Takemichi Hanagaki, a young adult, heard the news that his ex-girlfriend back from middle school, Hinata Tachibana, has died in an accident caused by a criminal gang known as the Tokyo Manji Gang. The next day on his way back from work, some stranger pushed him onto the track in front of an oncoming train. As he thought he would die, he soon found himself 12 years in the past, back to his middle school days. Seeing this as a chance, Takemichi decides to find the culprit of the accident and save Hinata.
Tokyo Revengers seems like an already done time travel anime with a little exciting shounen plot on the surface. However, the subject it brings is new, and the plot twist related to its characters is intellectual enough to keep you thinking about it all day. In addition, it has a good amount of drama, amazing visuals, and strong background music. If you are looking for more anime with a similar theme, then look no further. Here are some anime similar to Tokyo Revengers.
Anime Similar To Tokyo Revengers
01. ERASED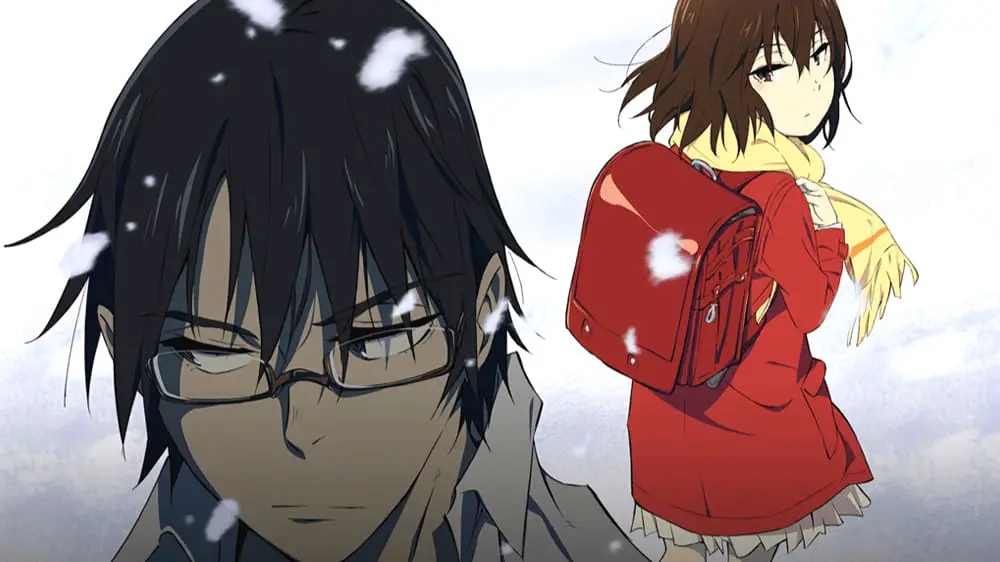 Buy/Stream On: Crunchyroll, VRV, Funimation
Satoru Fujinuma is a twenty-nine-year-old struggling manga artist working part-time as a delivery man at Oasi Pizza. While Satoru is just a regular guy, he can somehow travel back in time just before any tragedy is about to happen. However, the power to go back in time is triggered unconsciously and is not something he can control.
One day, Satouro gets framed in his mother's mysterious murder. It triggers Satoru's time-traveling ability, taking him back 18 years in the past to his fifth-grade class in February 1988. Now his task is to figure who killed his mother. Also, prevent the kidnapping and killing of his childhood friends.
02. Orange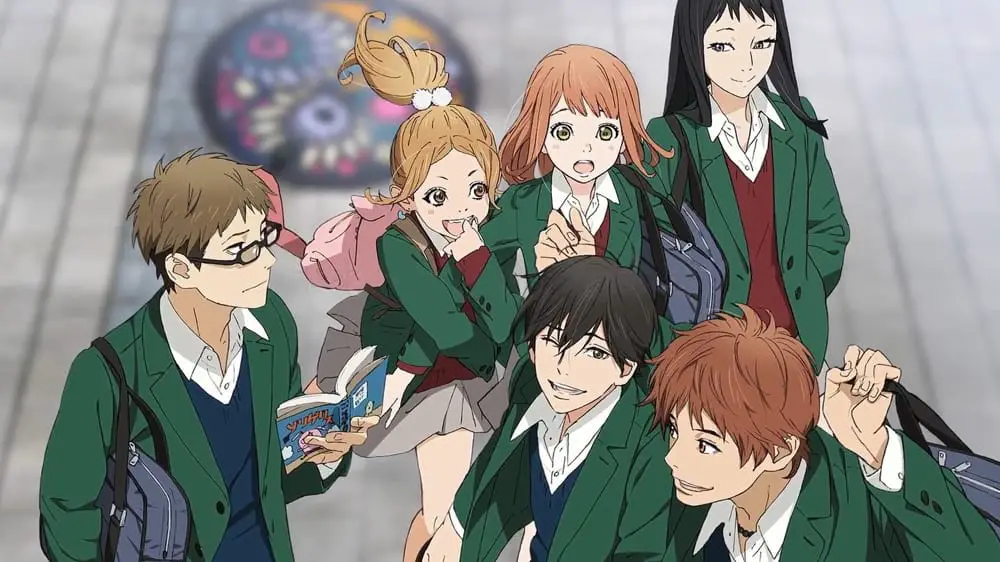 Buy/Stream On: Crunchyroll, VRV, Funimation
Naho, the second year in high school, wakes up late for her first day at school. The same day on her way to school, she receives a strange letter addressed to her. It was a letter from herself from 10 years in the future, stating her regrets for all those coming years.
Naho opens the letter telling her the events that is about to happen that day, including a new student transferring in her class named Kakeru Naruse. The letter also tells that Kakeru will die in an accident, now it's up to Naho to change the past and save him.
03. Re: ZERO -Starting Life in Another World-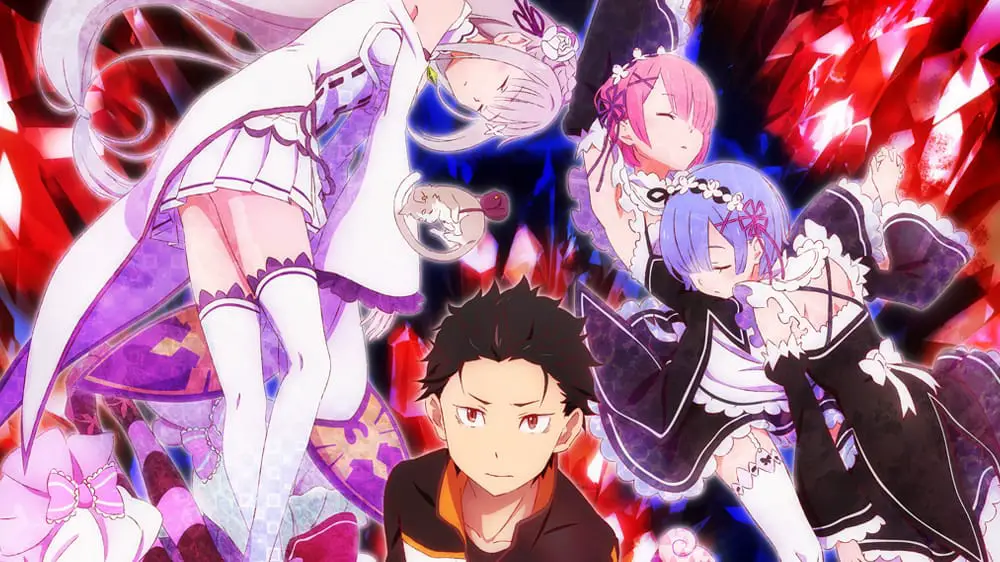 Buy/Stream On: Crunchyroll, VRV, Funimation
Subaru Natsuki is a NEET who spent his days doing nothing but play games. One night, while returning from a convenience store, he suddenly finds himself summoned in a fantasy world called Lugnica. Soon after his arrival, he was attacked by some thugs and was saved by a mysterious half-elf girl named Emilia.
Subaru decides to repay Emilia for saving him by helping her get back her stolen insignia. Unfortunately, while searching, they both get brutally killed. Subaru then awakes again to find himself in the same place, with the same thugs, the same girl. He soon learns that he has the ability which allows him to go back in time by dying.
Also Read: 6 Anime Like Re: ZERO -Starting Life in Another World-
04. ReLIFE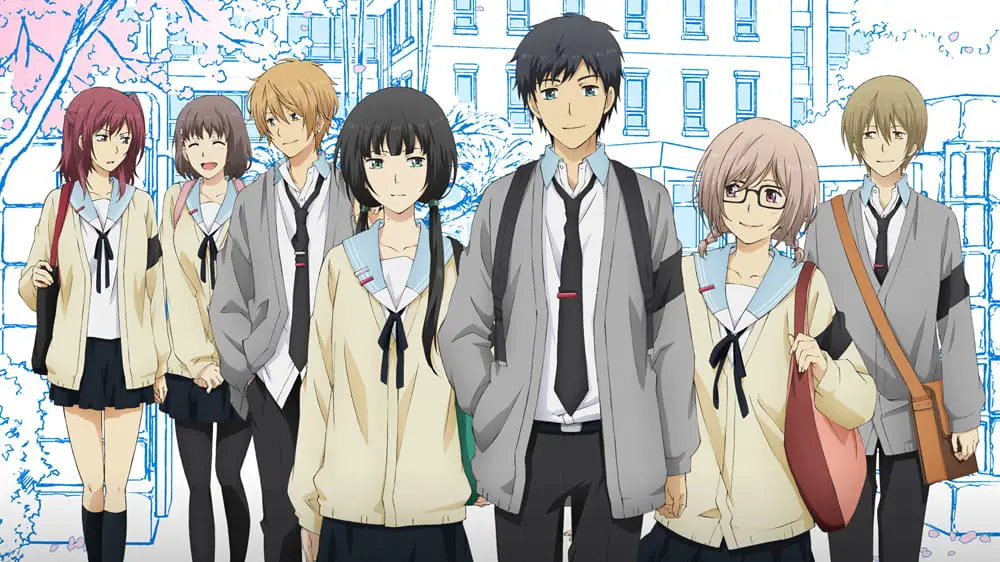 Buy/Stream On: Crunchyroll, VRV, Funimation
Kaizaki Arata is a twenty-seven-year-old jobless man who quits his first job for personal reasons. Then, one day, he meets Ryo Yoake, a member of the ReLife Research Institute. Ryo approaches Kaizaki and offers him to become a test subject for the research institute, and in return, they'll provide him with employment.
Kaizaki has to participate in an experiment to take a pill that turns him from a grown adult to a 17-year-old young boy. The goal of the test is for Kaizaki to attend high school as a student for a year, experience his youth again, and start his life over.
05. Iroduku: The World in Colors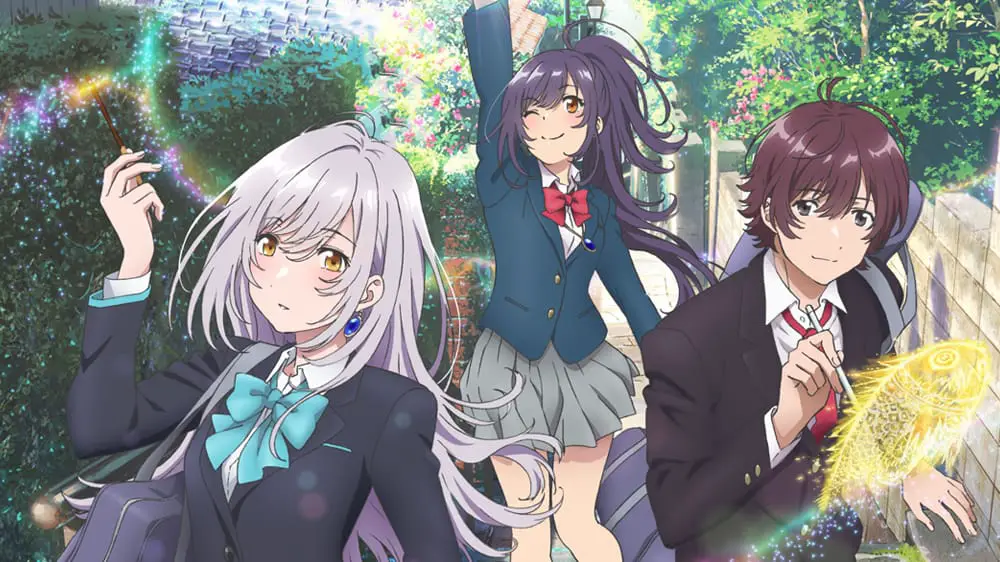 Buy/Stream On: Amazon Prime Video
In the year 2078, magic is nearly on a decline. The story follows Hitomi Tsukishiro, a 17-year-old girl and a descendant from a family of witches. After losing her loved ones in her early childhood, she has been unable to see the world in colors and hates magic as the reason for her suffering.
Seeing her granddaughter's despair, Hitomi's grandmother, Kohaku, decides to send her on a journey 60 years into the past to 2018. There she meets her grandmother's seventeen-year-old self. Thus her journey begins as a member of the Magic Photography Arts Club to rediscover the colors that she cannot experience.
06. Steins;Gate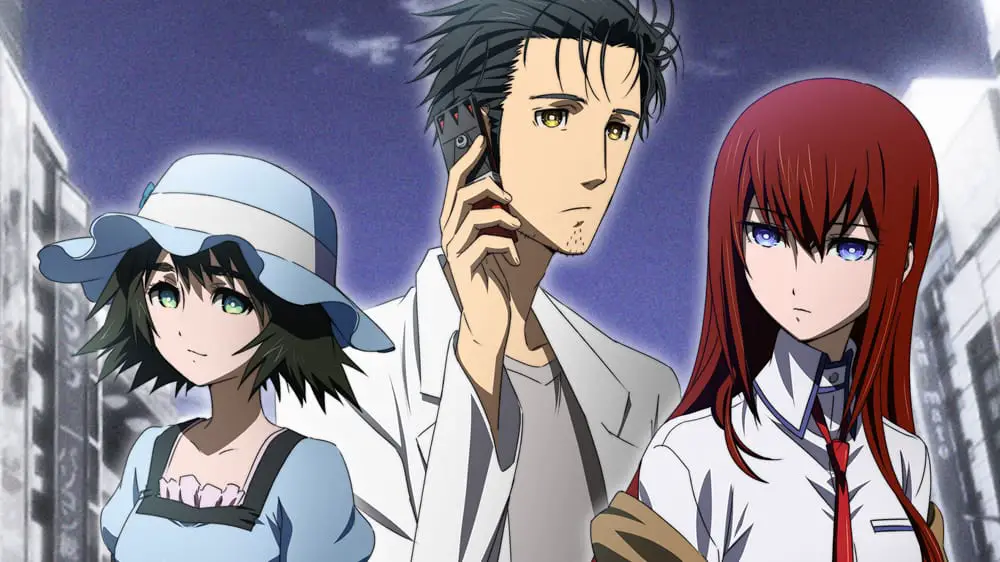 Buy/Stream On: Funimation
Rintarou Okabe is a self-proclaimed scientist who runs a so-called Future Gadget Laboratory in a rented apartment with fellow lab members, his childhood friend Mayuri Shiina and his hacker buddy Hashida Itaru. One day, they accidentally develop a time machine out of a microwave and name it Mobile Microwave.
The device is capable of sending text messages to the past. However, Okabe and his friends soon learn that this invention made them the target of a secret organization called SERN that has been researching time travel for some time. Now, it's up to Okabe to stop the secret organization's possible hidden agenda.
Find more animes inspired on your favs by checking these guides below:
6 Anime Like The Misfit of Demon King Academy
6 Anime Like Bungou Stray Dogs