Latest posts by Shen Anigan
(see all)
Unlike other harem fantasy series, Trinity Seven objectively is not a bad series, as the ideas behind Trinity Seven's premise are pretty neat; however, its execution is average at best. The strength of Trinity Seven is how it provides a visually interesting world with a distinct self-explanatory setting and characters that tend to randomize to entertain.
In addition to the usual action fantasy fare, this show is packed with tropes popular in anime and other media. Trinity Seven is laden with the magic system, high school trope, lots of fanservice, and general weirdness that is to be expected from a harem anime.
If you like to get immersed in a series with a magical fantasy setting, then Trinity Seven is worth watching and if you plan to watch Trinity Seven, watch it according to this order.
Trinity Seven Watch Order:
1. Trinity Seven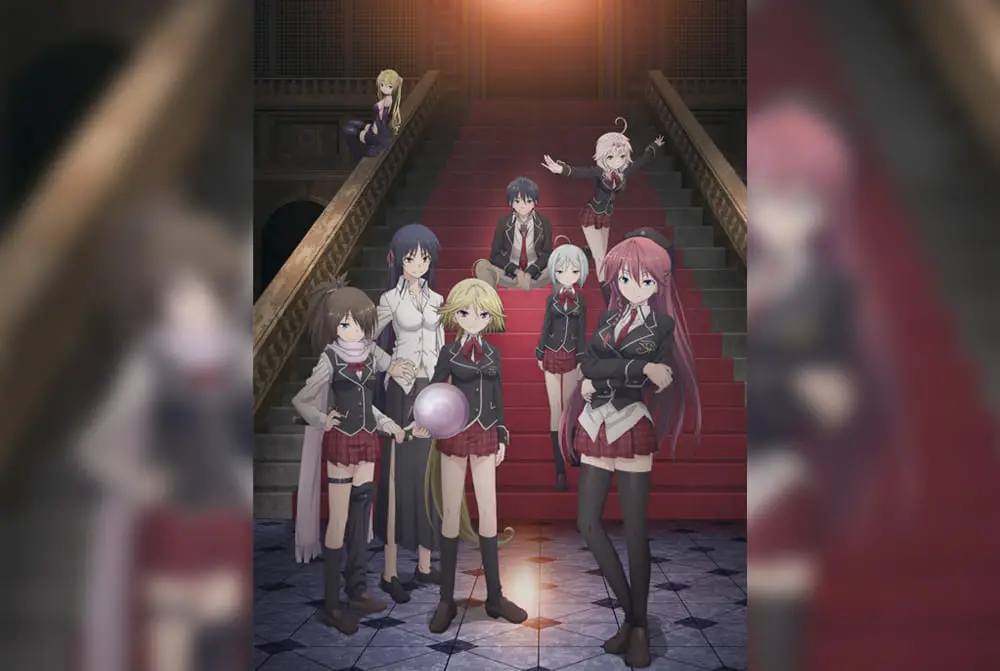 Alternate Title: None
Episodes: 12
Buy/Stream On: Crunchyroll, VRV, HIDIVE
2. Trinity Seven OVA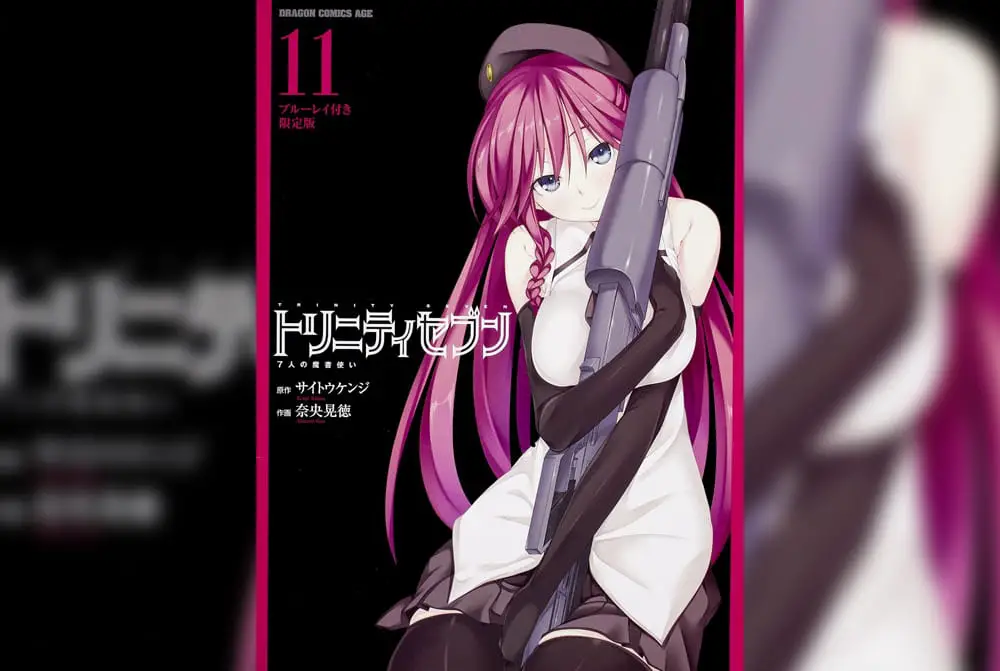 Alternate Title: Trinity Seven: Nanatsu no Taizai to Nana Madoushi
Episodes: 1 (26 min. OVA)
Buy/Stream On: Unknown
3. Trinity Seven: Eternity Library & Alchemic Girl
Alternate Title: Trinity Seven Movie 1: Eternity Library to Alchemic Girl
Episodes: 1 (55 min. Movie)
Buy/Stream On: Crunchyroll, VRV
4. Trinity Seven: Heavens Library to Crimson Lord
Alternate Title: Trinity Seven Movie 2: Heavens Library to Crimson Lord
Episodes: 1 (1 hr. Movie)
Buy/Stream On: Crunchyroll, VRV
---
Trinity Seven is an action harem anime series animated by Seven Arcs Pictures studio. The anime is an adaptation of a popular manga series written by Kenji Saitou and drawn by Akinari Nao.
Synopsis: Arata Kasuga is an ordinary guy leading a normal life and lives in a small village with his cousin, Hijiri Kasuga. However, his peaceful life soon came to an end when a mysterious event, "Breakdown Phenomenon," destroys his hometown and takes away his cousin.
To get Hijiri back from the Breakdown Phenomenon, Arata resolved to become a Magus and enrolls at Royal Biblia Academy, where he fatefully meets the Trinity Seven. At the academy, he meets seven beautiful girls, aka Trinity Seven, who later help him with his goal.
Organize your watchlists in order by checking these guides below:
High School DxD Watch Order Guide
Blue Exorcist (Ao no Exorcist) Watch Order Guide
The Testament of Sister New Devil Watch Order Guide