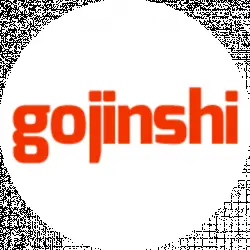 Latest posts by Gojinshi Team
(see all)
Anime like CHOYOYU!: High School Prodigies Have It Easy Even in Another World takes the whole concept of the overpowered main character to the next level. Instead of just one overpowered character who knows everything, you get seven of them each expert in their field. It's always interesting to see how modern age knowledge can affect culture and society in a medieval period setting.
Synopsis: Seven high school students get in an airplane crash and get transported to a medieval age fantasy world. But instead of panicking, the students start to collect information about their situation. Their first priority is setting up electricity, and in a matter of months, they set up a mini nuclear plant. To financially support the people who rescued them, the students topple the local town's economy. They even set war against the nobles who attacked their rescuers. While all this sounds a colossal achievement, it's nothing compared to things they did in their world. The student are the seven prodigies of their world, each one them excelling in politics, economics, science, and medicine! Follow the story of these seven students, changing the world with their modern wisdom.
While the story of CHOYOYU!: High School Prodigies Have It Easy Even in Another World is pretty generic like other isekai series, it has the potential to improve if handled correctly. And if you like anime with overpowered main characters and world-building, then look no further. Here are anime similar to CHOYOYU!: High School Prodigies Have It Easy Even in Another World.
Anime Similar To CHOYOYU!: High School Prodigies Have It Easy Even in Another World!
01. Mondaiji-tachi ga Isekai kara Kuru Sou Desu yo? (Problem children are coming from another world, aren't they?)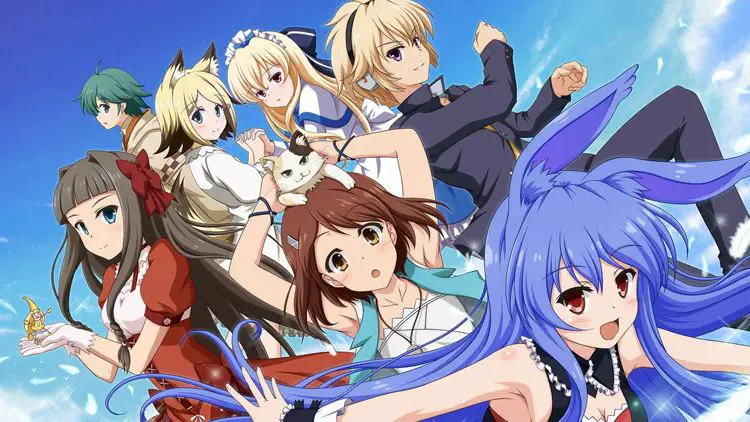 Izayoi Sakamaki, Asuka Kudou, and You Kasukabe are teenagers who live a pretty dull life for someone blessed with extraordinary psychic powers. One day, each of them receives a special envelope with an invitation to a mysterious place called Little Garden. The curious trio fed up with their mundane lives takes on the offer and gets transported to Little Garden.
There they are greeted by Kurousagi, who explains to them about Little Garden's residents gifted with supernatural power who take part in the high stakes games known as Gift Games. The winner of the game gets to earn wealth and prestige for their communities. And Kurousagi requests the trio to help her No Name community regains its prosperity while the three of them can have fun with their powers in the game.
02. Maou-sama, Retry! (Demon Lord, Retry!)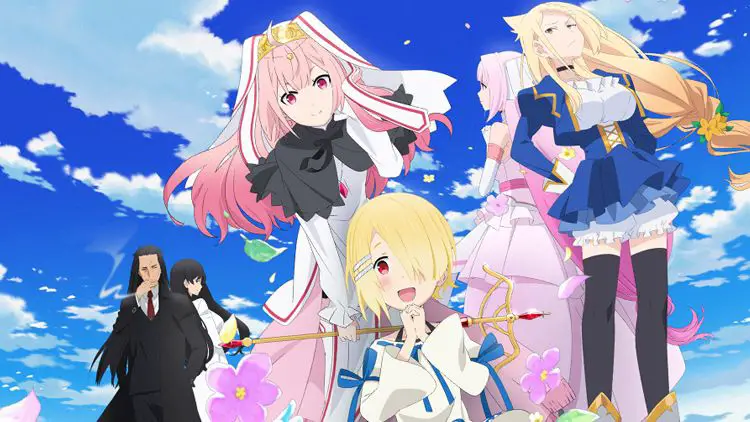 Akira Oono is a game developer who manages the MMORPG Infinity Game. After it's fifteen year-long runs, the game is scheduled to stop at midnight and shut down its servers. Akira, who uses Hakuto Kunai as an alias in the game, decided to spend the last few minutes before it's closure. As it turns midnight, Akira finds himself transported to a fantasy world in his in-game character appearance.
There he meets a girl named Aku chased by a demon. Akira swiftly kills the demon without any effort and decides to investigate the world to see it's a similarity with Infinity Game. He soon learns that the devil worshipper summoned him, but the reason is still unknown. Follow Hakuto as he explores this new world while planning to conquer it with his modern knowledge.
Also Read: Anime Like Maou-sama, Retry! (Demon Lord, Retry!)
03. Tensei shitara Slime Datta Ken (That Time I Got Reincarnated as a Slime)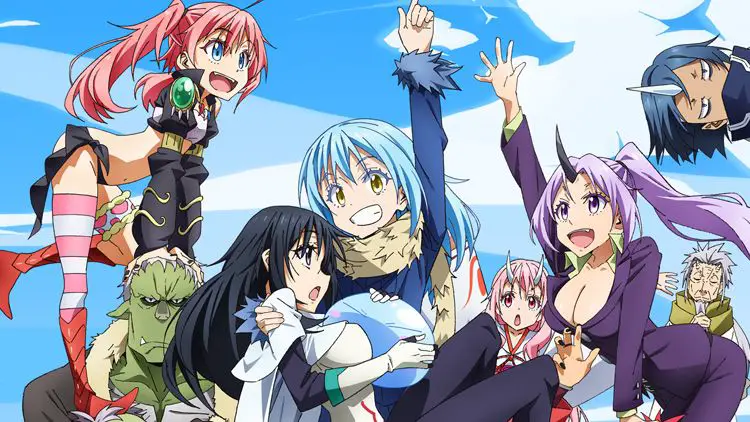 Satoru Mikami was an ordinary corporate worker until he was murdered on the street by a random assailant. While taking his final breath, a voice echoes in his mind, whispering commands based on things he wishes unconsciously. Soon he wakes up and discovers himself in the body of a slime.
While getting use to his new body, Satoru also learns his new power to absorb anything and replicate its appearance and abilities. While jumping around in a dark cave, he meets a dragon named Verudora prisoned there for 300 years. After talking for a while, Satoru promises Verudora about breaking his seal prison. In return, Verudora gives him the new name Rimuru Tempest. Follow Rimuru as he builds a civilization with the other different species using his strange powers.
04. Utawarerumono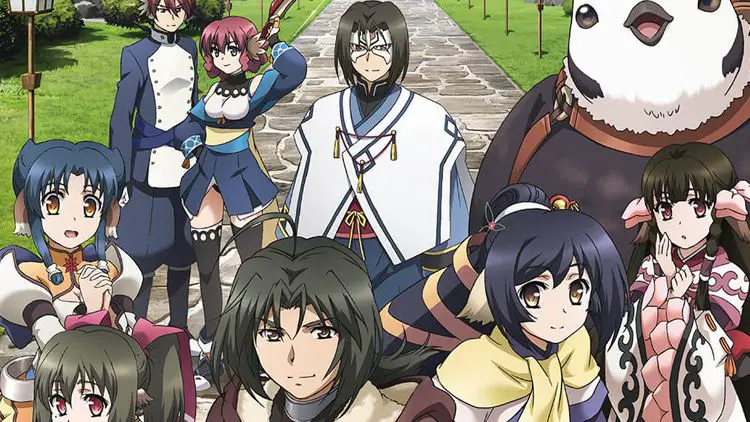 Eruruu founds a strange injured man in the woods and decides to help him. The man is not able to remember anything about him, including his name, and thus was given Hakuoro as a name by Eruruu's grandmother. The strangest thing about Hakuoro is the face mask he wears and is unable to remove it.
While living with Eruruu in the village, he helped the residents with his unknown knowledge and soon started enjoying his daily life. But his happiness was short-lived, as a conflict against the tyrannical emperor of the land reached the village. Now Hakuoro has to do anything to save the village while uncovering his mysterious past.
05. Isekai wa Smartphone to Tomo ni. (In Another World With My Smartphone)
Touya Mochizuki died due to a stray bolt of lightning hitting him. In the afterlife, he meets God and learns that he died due to a mistake. God offers him one wish and a chance to reincarnate into a fantasy world. Touya accepts the offer and wishes to take his smartphone onto his journey in the mysterious new world.
Staring a new life in a world filled with magic, Touya gets a chance to meet many different girls with his smartphone now capable of performing magic. Follow Touya and his newfound friends on his quest as he discovers the secrets of this new world.
06. No Game No Life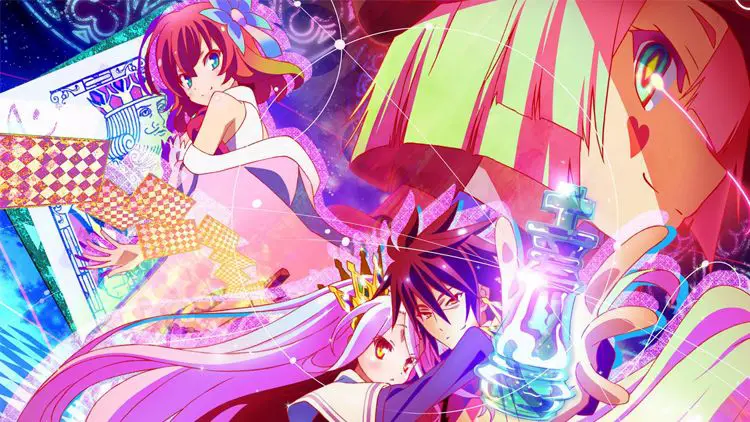 Sora and Shiro are prodigies when it comes to games. They even find the real-life a just another lousy game filled with hacks. While finding something interesting to do, they receive an email from a stranger who challenges them for a chess game. After accepting the request, the sibling duo gets transported to an otherworldly realm where they meet Tet, the God of Games.
The duo found themselves in a world called Disboard, where every form of conflict, even if its war are resolved through games. The fundamental rule of any game in Disboard is to have an equal wager. A world where bigs decisions made through games is like heaven for Sora and Shiro. Follow the siblings as they play different games against sixteen races of Disboard to defeat Tet, the God of Games.
Continue reading:
6 Anime Like Talentless Nana (Munou na Nana)
6 Anime Like Hensuki: Are you willing to fall in love with a pervert, as long as she's a cutie?