Latest posts by Shen Anigan
(see all)
Majo no Tabitabi (The Journey of Elaina) is a morally twisted slice of life episodic anime. Majo no Tabitabi starts with some feel-good stories but later flips the table into a realm of an emotionally haunting dream. There's always the second twist to each episode. Some of the episode's moments are really hard-hitting and emotionally charged. Majo no Tabitabi is a series that would leave the viewers delighted and shocked at the same time.
Synopsis: Inspired by Nike, a witch, and her adventures around the world, Elaina decides to become a witch and set off on a journey to see the world. After passing the magic exam and training under the Stardust Witch at a very young age, she finally earned her title as Ashen Witch. Thus began her journey to see the world and meet all kinds of people along the way.
One of the things that set Majo no Tabitabi apart from other series is its use of subtlety. There's a lot of imagery to tell the story. The art direction is excellent. The anime characters have some strange well-written tragedy, but it works well in the peculiar world where Elaina finds herself. If you are looking for more anime with a similar theme, then look no further. Here are some anime similar to Wandering Witch: The Journey of Elaina.
Anime Similar To Wandering Witch: The Journey of Elaina
01. Kino no Tabi: The Beautiful World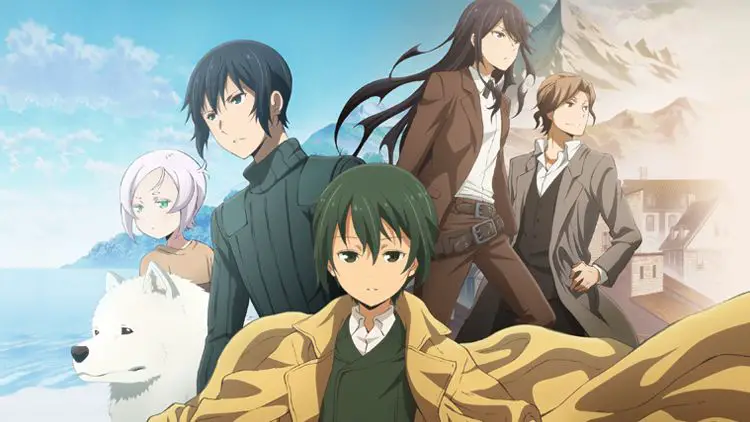 Buy/Stream On: Crunchyroll, Funimation, VRV
Kino no Tabi follows Kino, a young traveler who travels with her talking motorcycle and companion, Hermes. She travels through different countries to experience their customs and understand their histories.
While traveling together from country to country, they meet different people and learn and discover new things. But Kino has a rule to never stay in one place for more than three days, as she is afraid of settling down in that place.
02. Mushishi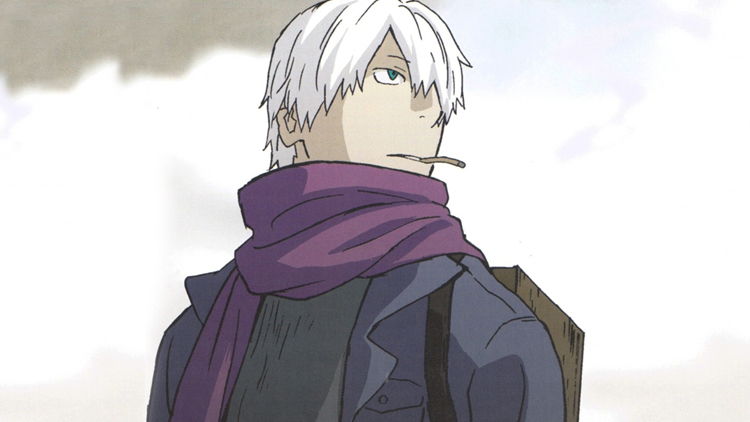 Buy/Stream On: Funimation, Tubi
Mushi are the most basic forms of life or life in its purest form that exist in this world. They don't have goals or purposes; however, they are capable of mimicking things from the real world.
Mushishi focuses on the adventures of a Mushi Master, Ginko, a man who can see and interact with Mushi. He travels around the world, researching Mushi and help people suffering from problems caused by them.
Also Read: Mushishi Watch Order Guide
03. Shoujo Shuumatsu Ryokou (Girls' Last Tour)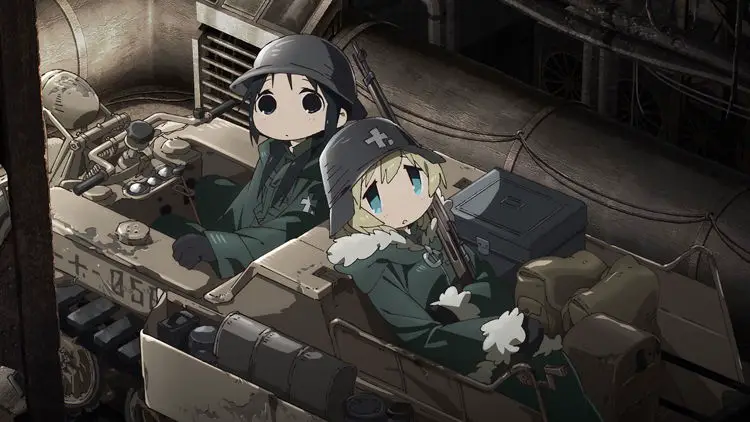 Buy/Stream On: Amazon Prime Video, HIDIVE, VRV
Chito and Yuuri are among the last survivors after the war. The dua began traveling the ruins of old cities in an old military vehicle after their villages came under attack. Their objective is to get on top of the city to find a place to settle down.
Chito is knowledgeable one among the duo who finds useful things from the leftovers of humanity. Yuuri is the strong one who carries a gun in case they meet some unfriendly folks. Shoujo Shuumatsu Ryokou follows these two as they search for food, fuel, and water to persevere in these wastelands.
04. Somali to Mori no Kamisama (Somali and the Forest Spirit)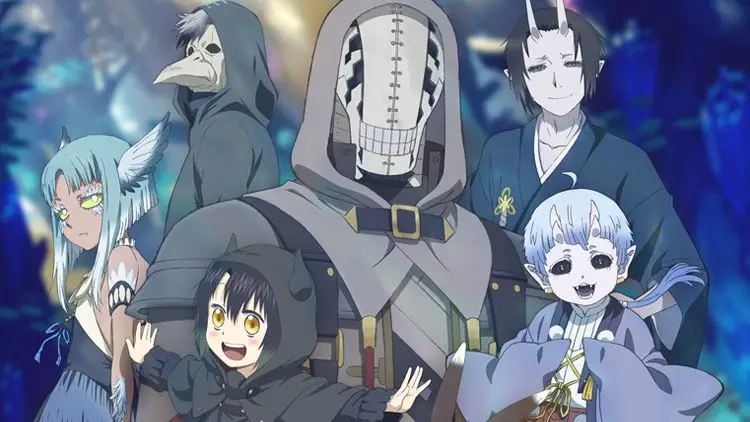 Buy/Stream On: Crunchyroll, VRV
A war between humans and non-humans leads humanity on the verge of extinction. Now the world is ruled by spirits, goblins, and all manner of strange creatures. Any humans found are hunted and killed.
One day, a young human girl named Somali was found by Golem, who stumbles upon her while patrolling the forest. He ended up taking care of her and is referred to by Somali as her father. The story follows the journey of a Golem taking Somali back to the last surviving humans.
05. Little Witch Academia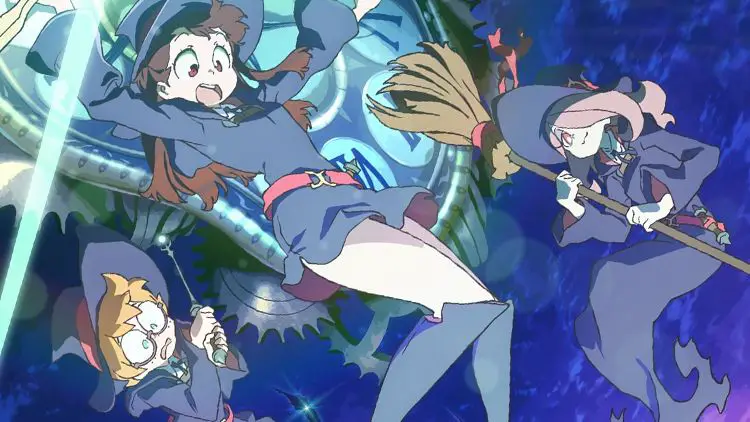 Buy/Stream On: Netflix
Akko Kagari is an ordinary girl who went to Magical Festa, a magic show hosted by a witch, Shiny Chariot, whom Akko idolized. Mesmerized by Shiny Chariot's performance, she dreams of being a cool witch just like Chariot.
To follow her dream, Akko joins Luna Nova Magical Academy, a renowned academy for young girls training to become witches. But the road is full of struggle for her due to her non-magical background. However, this all changes when she finds a powerful magic wand left behind by Chariot.
06. Ookami to Koushinryou (Spice and Wolf)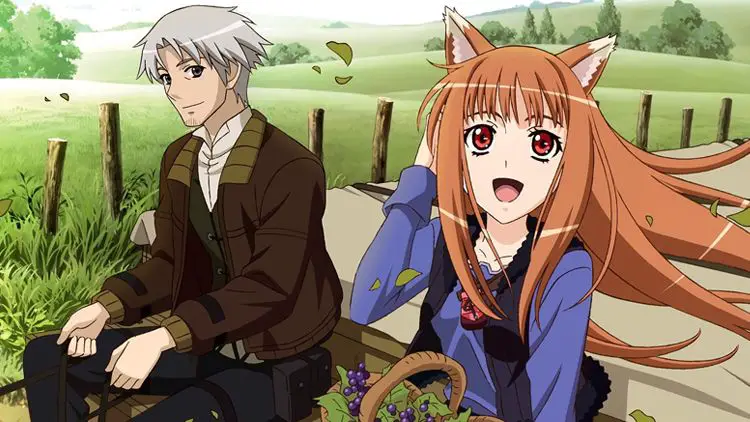 Buy/Stream On: Funimation
In the town of Pasloe, the harvest's annual pagan ceremony is a way to offer honor to the god of the harvest. Craft Lawrence is a traveling merchant who goes from town to town, making trades of various things to make a living.
One day, while resting in the town of Pasole, he meets a wolf-girl sleeping in his carriage. The girl introduces herself as Holo, a deity of the harvest. She strikes a deal with Lawrence to help her return to her homeland. In return, she would offer her wisdom in his business.
Find more interesting animes to add to your watchlist by checking these guides below:
10 Anime Like Nande Koko ni Sensei ga!? (Why the hell are you here, Teacher!?)