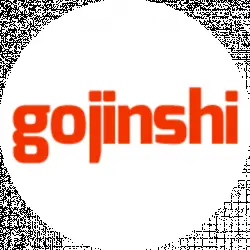 Latest posts by Gojinshi Team
(see all)
Searching for a good anime movie to watch is like a wild ride, and it gets even harder for English dubbed anime movies. But it's worth the effort as anime films offer diverse and complicated stories with its overarching genres. Anime movies always manage to have something for everyone. The medium is full of instant classics to globally acclaimed masterpieces that remain fairly fascinating and enjoyable for kids as well the adults.
Hayao Miyazaki and many other industry professionals have been in the animation game for many years. These acclaimed directors bless us with genuinely flawless anime films like the Miyazaki's Spirited Away or Makoto Shinkai's Your Name. In recent times, anime movies are enjoying global success among a wide variety of audiences with its uniquely different style and storytelling. Through many phases, Anime film has morphed into a worldwide mainstream phenomenon, with its English dubbed releases and critically acclaimed movies and cult hits.
Some fans agree that subbed anime connects better and feels more natural to watch while English dubbed feels a bit off. But it isn't always the case as there are excellent English dubbed anime movies with absolutely fantastic dubs that are good as the original. If you are looking for anime movies with the English dub, then look no further. Here's the list of best English dubbed anime movies that you should watch right now.
Best English Dubbed Anime Movies
01. Akira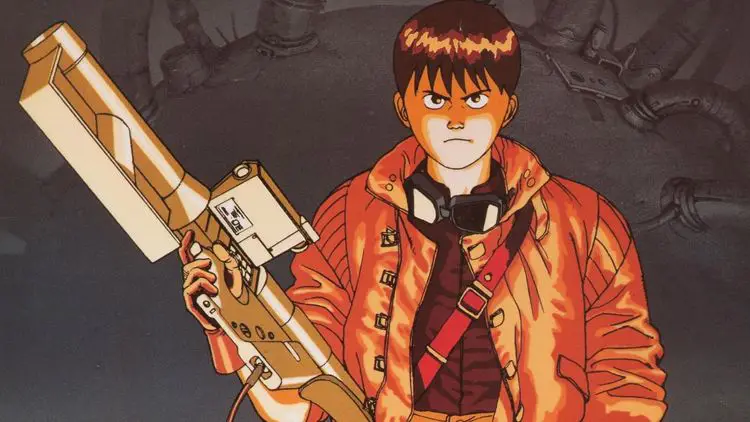 Thirty years after World War 3, Neo Tokyo is the midst of an internal conflict between the citizen and the government. Gang violence and riots are now an everyday problem in Neo Tokyo. Shoutarou Kaneda is the leader of a motorcycle gang called The Capsules, which is always fighting the rival gang The Clowns.
One day during another fight with The Clowns, Shoutarou's best friend, Tetsuo Shima, gets in an accident when an unusual looking kid comes in his way. Soon after the crash, a group of government helicopters surrounds the accident scene taking the kid and Tetsuo with them. The strange encounter is going to change the life of Shoutarou and Tetsuo while brining a catastrophe that may lead to the destruction of Neo Tokyo
02. The Tale of the Princess Kaguya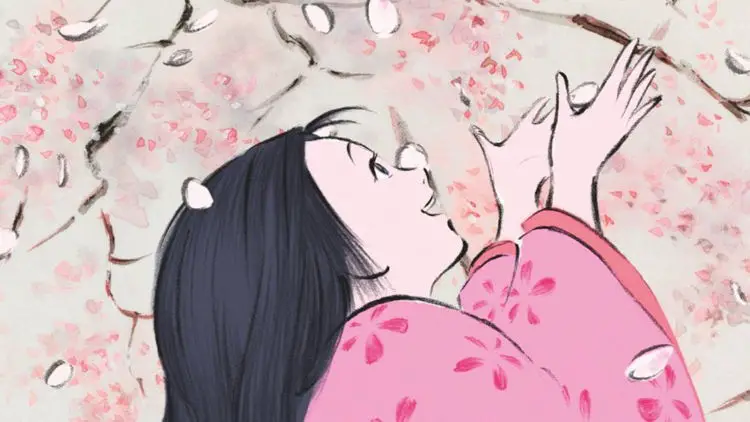 Okina is a bamboo cutter who lives with his wife in the countryside. One day while chopping off bamboo in the forest, he discovers a glowing bamboo shoot out of which a small girl comes out. Mesmerized by the beauty of the tiny girl, he takes her home, thinking she is a princess from heaven. Okina and his wife Ouna decides to raise the girl.
At another round to the forest, Okina once again founds a glowing bamboo filled with gold. The discovery of treasure convinces Okina that the little girl must receive better education and living. Okina soon moves to the capital to raise the little princess and names her Kaguya. Kaguya grows into an energetic young girl but misses her old life. This unwanted life of royalty will soon reveal her purpose on the earth.
03. Wolf Children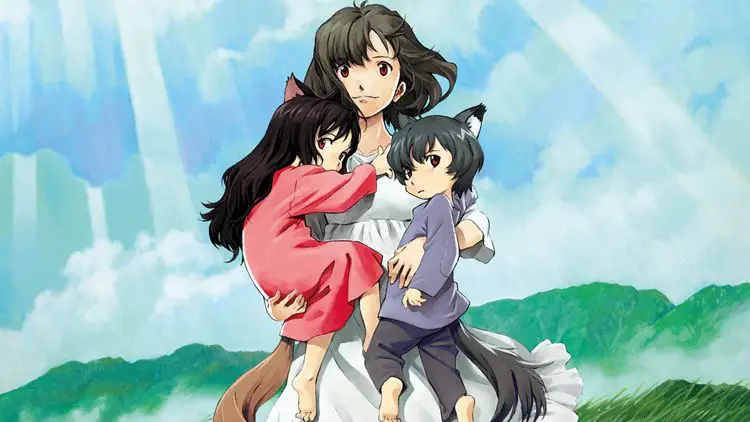 Hana is a college student who finds a mysterious male student attending the same class as her. One day while trying to talk with the man, she learns that he is not an actual student but likes to attend classes. The encounter with him leads to the beginning of a friendship that turns into a relationship. Hana's love partner also has one more secret. He is the last werewolf alive, which doesn't stop both them from starting a new family.
Hana gives birth to two healthy kids named Ame and Yuki, both born with werewolf abilities. But her happy life suddenly comes to a standstill, when her lover, father of the kids, dies in an accident. While coping with her loss, Hana decides to move to the countryside where her kids can enjoy freedom with their abilities. Life can be hard for a single mother, especially when kids are different from others.
04. Howl's Moving Castle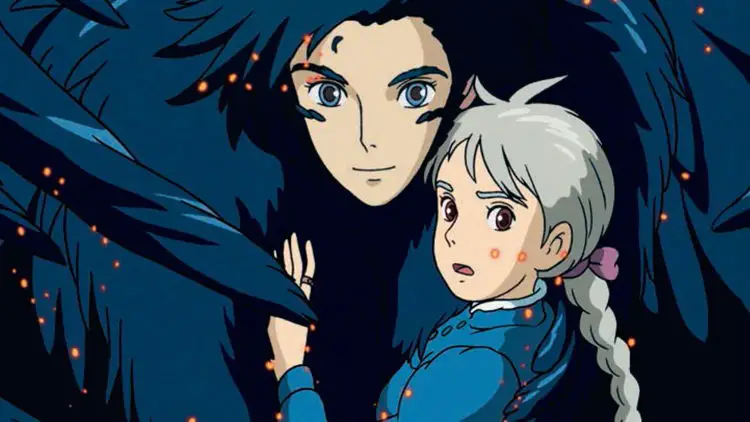 Sophie Hatter is a plain young girl who turns into an old woman due to a witch's curse. To avoid meeting her family in this strange condition, Sophie decides to run away to find a solution to her problem. On her way outside the town, she helps a magical scarecrow. In return for her help, the scarecrow leads Sophie to Howl's moving castle.
Howl is a wizard who is famous for stealing young girls' hearts with his beauty. Sophie decides to settle down at Howl's magical castle by offering her cleaning service. She becomes friends with Howl's apprentice Markl and Howl's fire demon Calcifer. But Howl is hiding a secret that can change everyone's life, including Sophie.
05. Princess Mononoke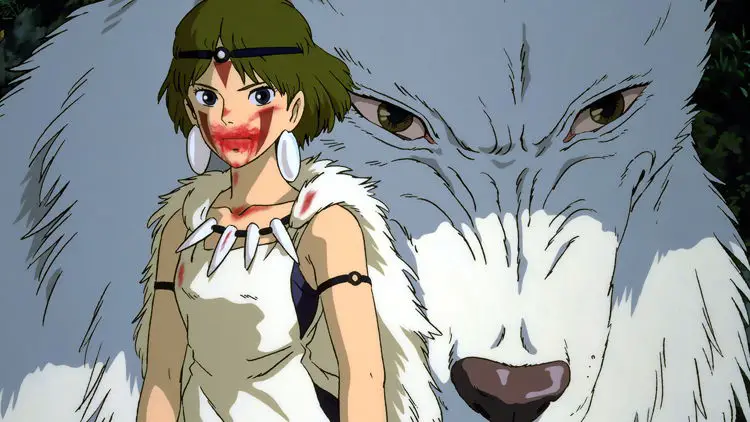 Ashitaka ends up with a curse on his hand while trying to save his village from a demon god boar. The village elder orders him to leave the village and travel to the west for the cure. After a long journey, he finally arrives at Tatara, an iron producing town ruled by Lady Eboshi. She reveals her plan for mass deforestation, which is why the animal gods are angry.
Princess San and the wolfs, the guardians of the forest, are in a constant battle with Lady Eboshi. Ashitaka founds himself in the middle of the war between humanity and nature while continually struggling to control the curse on his body. Now Ashitaka must seek peace between the two forces before something devastating happens.
06. Colorful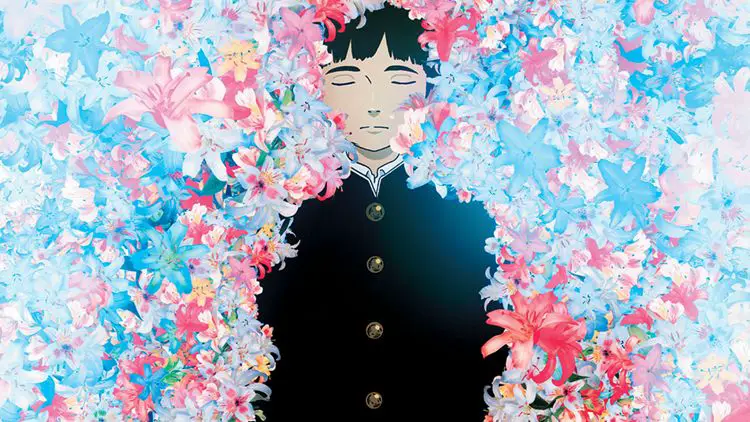 An impure soul gets another chance at life by reincarnating into a body of fourteen-year-old Makoto Kobayashi. The young boy died due to suicide, and now the soul must find the greatest sin of his life within a time limit of six months.
Purapura, a neutral spirit, will watch the soul's new life on earth. The soul must also complete the duty of understanding the reason for what led to Makoto's death and learn, enjoying his second chance at life.
07. Patema Inverted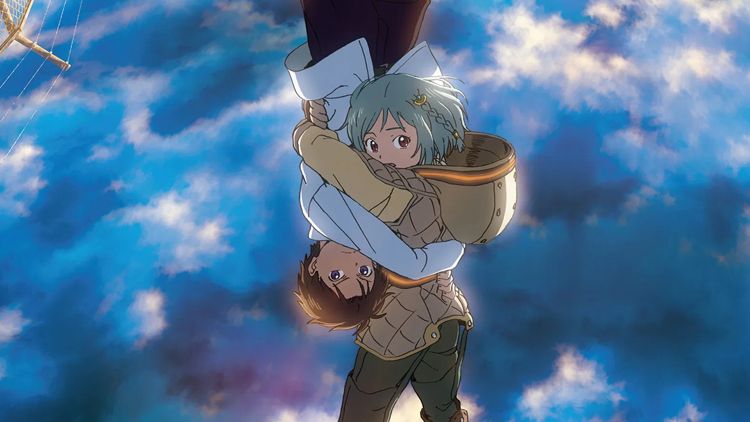 An underground, incredible network of deep tunnels is home to a community of people. Patema is the princess of the underground citizens who often goes on an adventure to explore new tunnels. Her favorite place is the danger zone because no one tells her why it is dangerous to go there.
One day while exploring the danger zone, she falls into an endless pit and exits into a new world where she begins floating towards the sky. Luckily a young boy saves her and tells her that she is in the nation known as Aiga. Patema's discovery will unveil the origin of her community and the hidden secret of people living in Aiga.
08. A Letter to Momo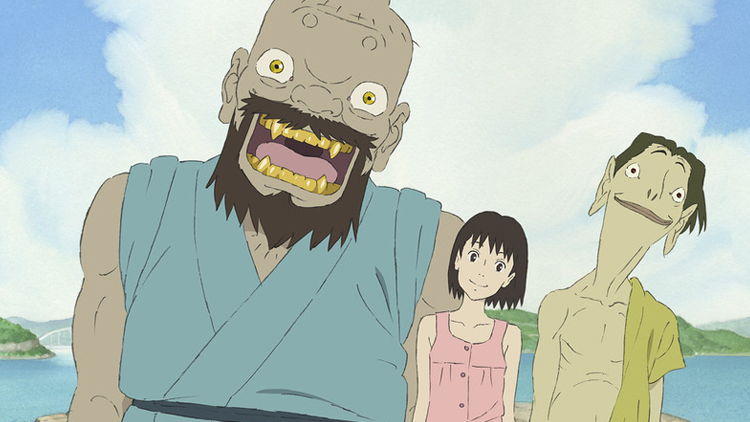 Momo is a teenage girl who moves to an old family house on a remote island with her mother after the sudden death of her father. Her father left her an unfinished letter with only two words inside -Dear Momo. While feeling uneasy about the letter and new environment, Momo tries to look around the old house.
At the attic of her new home, she finds a picture book about old spirits. Soon she starts noticing strange things happening around her, resulting in meeting with three troublesome spirits. Momo now must adapt to a bizarre life while struggling to overcome her father's loss.
09. Summer Wars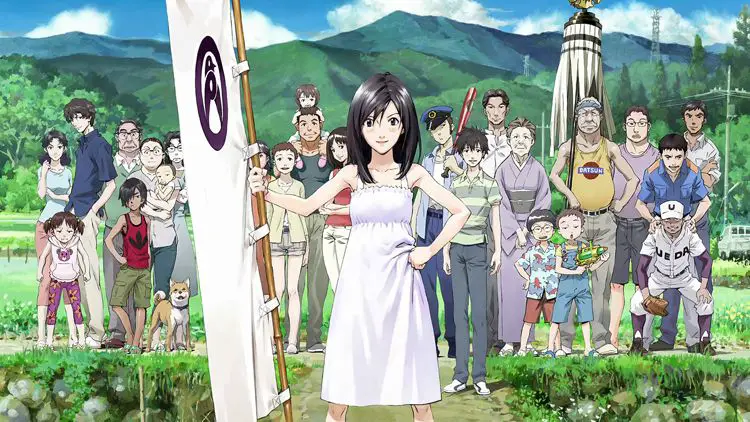 OZ is an online virtual world were people all over the internet can connect, engage, and do a wide variety of activities. OZ uses robust encryption to secure its network to make sure that users are safely able to share information. The world of OZ offers so many convenient applications and security that society has become highly reliant on it.
Seventeen-year-old Kenji Koiso is a math genius and part-time moderator at OZ. Natsuki Shinohara, the most popular girl at school, invites Kenji to her family home to celebrate her grandmother's birthday. While preparing for the celebration, Kenji receives a strange coded message challenging him to solve it. Being a math nerd, Kenji solves it and unknowingly helps hijacking OZ and putting Earth in great danger.
10. Only Yesterday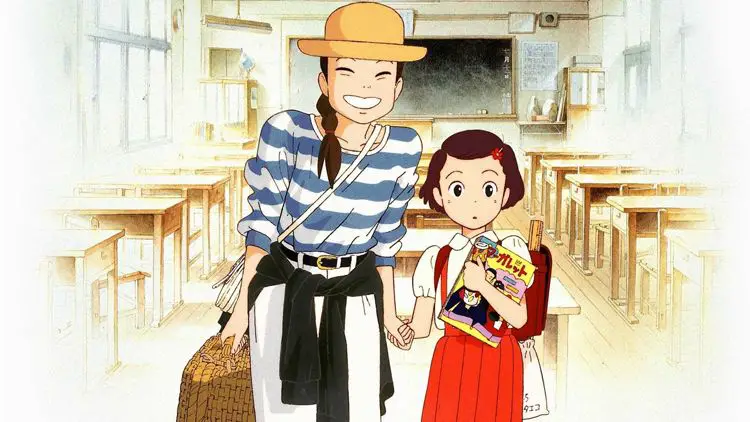 Taeko Okajima is a single working woman at a large company in Tokyo. She is taking a break from city life by going on a trip to the countryside to visit her brother-in-law and help him with the safflower harvest. While travelling on the sleeper train, Taeko finds herself remembering her schoolgirl memories.
During her time in the rural countryside, Taeko experiences the hardship of a farmer and friendless of other villagers. The atmosphere in the village takes her back to the good old time as a child, where the only things she use to worry about were maths, adolescence, and dealing with boys. Taeko's short time with country folks made her wonder about the path she chose for her life.
Find more interesting animes below:
10 Best 90s Anime You Should Watch Right Now