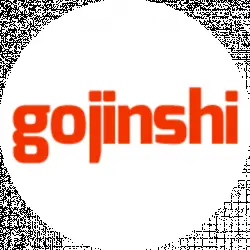 Latest posts by Gojinshi Team
(see all)
When anime protagonists get thrust into extreme, often in a life or death situation, we get to see desperate fights for survival and how they battle through to defy the odds. These anime often put the protagonist's morals to the test. The unique ingredients of the survival of the fittest perfectly define a resolute effort or the undying conviction of the characters to get through extreme circumstances to stay alive! Just for us to enjoy and relate how could it play out in real life. Anime like Darwin's Game perfectly indulges that unique ingredient with the active element of the death games.
Synopsis: Hamada sends an invitation for help to his friend Sudou Kaname, to a mysterious mobile game known as Darwin's game. But unfortunately, Hamada gets killed by another Darwin's game player. The next day, Kaname in his class, saw the invite and open it, his friend Kyoda who's also a player in the game warns him to avoid Darwin's game. To oblivious Kaname, the game looks more like an ordinary free-to-play game and decides to play it. As soon as he clicks on play a snake suddenly leaps from the game screen and bites Kaname neck, knocking him unconscious. Now Kaname is also an official player of Darwin's game. Unaware of how the game works, Kaname encounters participants of the game hunting him for his life with no way of quitting. Now with his life actually at stake, Kaname must accept his new fate and try best to survive.
Anime like Darwin's Game often makes you think about the worst-case scenario when a character battles against the world full of violence and danger. Usually, anime with death game themes have a huge amount of action and fight. But in the end, its all about survival! If you are looking for more face-to-face survival from the extremes, then look no further. Here are some good survival anime similar to Darwin's Game.
Anime Similar To Darwin's Game
01. Gantz
Kurono Kei is a high school student who has a narrow view of the world. One day while returning home, he saw a drunk man falling on a train track. Seeing that no one is helping, he also stood there watching the drunk man struggle to get up. Katou Masaru, Kei's classmate from elementry school, jumps to help and call outs Kei aswell.
Kei reluctantly helps him and gets the man on the platform. However, an approaching train kills both of them. Instead of dying, Kei and Masaru find themselves in a room along with other people who recently died. In the room, they learn from a mysterious black ball called GANTZ about their new life where they must participate in a game which may this time lead to their death.
02. Mirai Nikki (The Future Diary)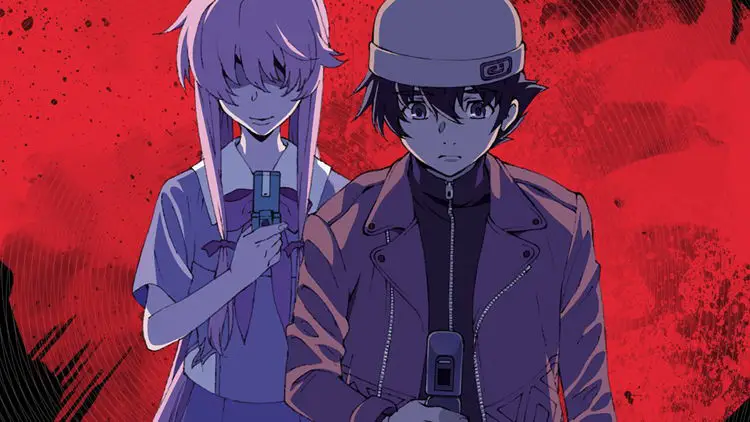 Yukiteru Amano is a lonely teenager who spends time writing a diary on his cellphone. The only friend he has is as imaginary being called Deus Ex Machina. One day, Deus reveals to Yukiteru that he is a real god of time and space. Deus is selecting the next god for his position through a game, and Yukiteru is one of the eleventh participants.
Each player will receive special diaries which can predict the future and have a unique ability. The rules of the game are simple, kill all the other players with the help of your diary or else you'll end up dead. Luckily, Yukiteru's stalker and lover Yuno Gasai, who is also a diary holder, agrees to help him. After taking help from Yuno, Yukiteru realized he had bitten off more than he could chew.
03. Btooom!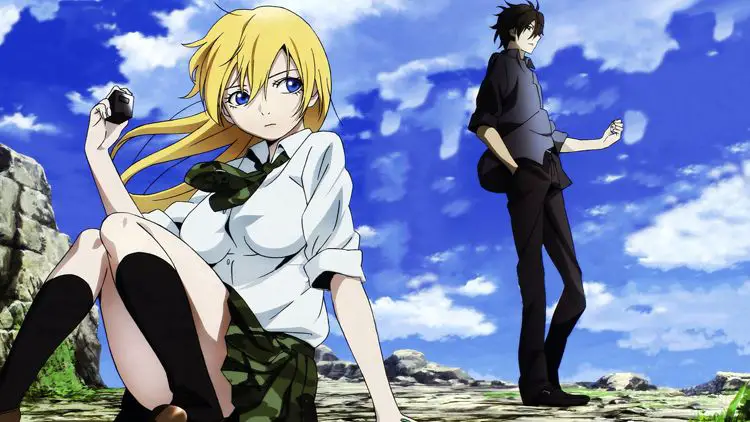 Ryouta Sakamoto is a NEET who lives with his mother and spends most of his time playing games. His only real achievement is being the top player of the online combat game Btooom. One day when he wakes up, he finds himself on a tropical island with no memories of how he got there. He also founds a strange green crystal on his hand.
After calling out for help, a stranger appears in front of him and throws a bomb at him. At that moment, Sakamoto realizes that he is playing the real version of his favourite game with life at stake. With his life in danger, Sakamoto now must be careful trusting others. He has to survive now to find out the truth behind this death game and way to return home.
04. Imawa no Kuni no Alice (Alice in Borderland)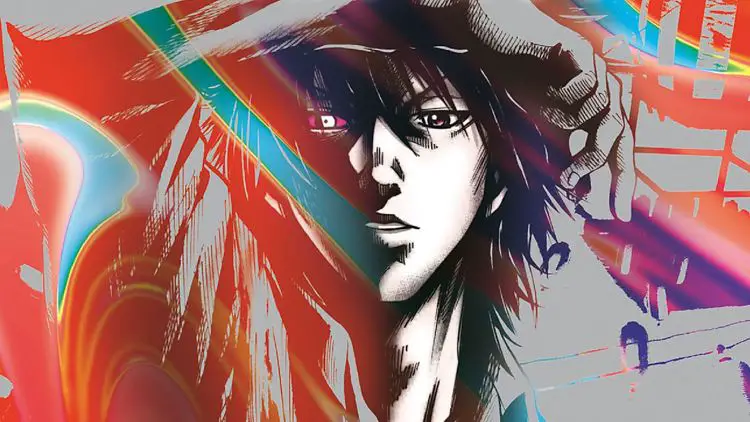 Ryouhei Arisu has no ambitions in life after being in the shadows of his elder brother. Ryouhei spends most of his time with his delinquent friends Karube and Segawa. One day the trio witnesses a large firework in the sky. The light from firework blinds them for a moment, but when they open their eyes, they find themselves in an entirely different world.
The residents of this world called Borderland are participants of a deadly game. Every participant must survive through different dangerous tasks to get a ticket which will allow them to live longer. The trio instantly joins a random game which they somehow manage to survive. But it doesn't end there as they must prepare for the next game and no one knows what danger awaits for them.
05. Ousama Game The Animation (King's Game)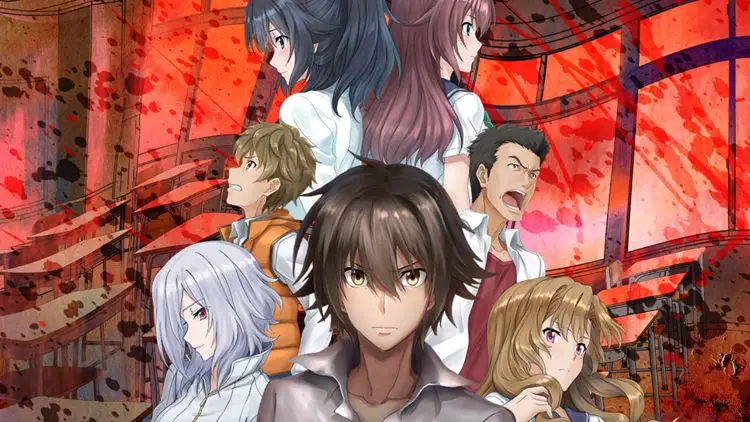 Kanazawa Nobuaki is a new transfer student who distances himself from other classmates due to an incident that happened at his old school. One day, the entire class, along with Nobuaki receives a strange message from someone called The King. The message carries orders which all students must follow or else death awaits them.
At first, everyone takes it as a joke, but only Nobuaki knows the real threat as he experienced it at his old school. Unfortunately, only after the first casualty of the Kings game, everyone realizes the real danger. It's upto now Nobuaki to help out new his classmates to make up for not saving his old ones.
06. Selector Infected WIXOSS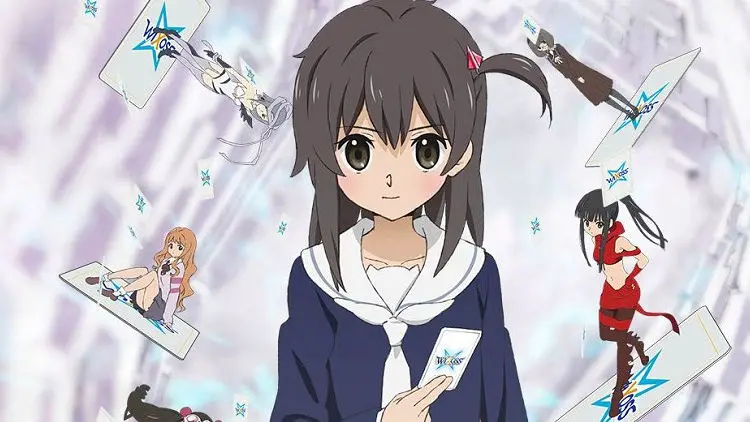 WIXOSS is a popular trading card game among teenagers. As rumour has it, there are special cards called LRIG, which have its own real wills and personalities. Ruuko Kominato is a high school girl who stumbles into such a special card in which she finds a girl trapped inside. From there she learns that players with LRIG are called selectors who battle in an alternate dimension where humans cannot enter.
The winner of this special WIXOSS game can have their deepest desires come true. However, if a player loses a game three times in a row, the same wish or desire will be a reverse curse instead. Ruuko is a new selector who gets thrown into this strange battle in the dark, sinister world of WIXOSS.
Find more anime-related guides below: