Latest posts by Shen Anigan
(see all)
There are always many romantic concerns for our heroines and their typical love predicaments in a shoujo-ai or yuri anime. Adachi and Shimamura is one such borderline perfect yuri series of heartwarming girl's love and everything in between. The two individuals, often confused about their feelings as they try to perfect their relationship while trying to find their reasons for doing so, are a delight to watch.
The story follows Adachi Sakura and Shimamura Hougetsu, two girls who always skip classes and meet on the gym's second floor to hang out. The two of them gradually became friends and began to spend a lot of time together, as their friendship started to take another turn.
Through heavy uses of inner monologues and imagery, the anime quite literally paints a picture of Adachi and Shimamura's thoughts and emotions. The animation and visuals are fluffy and bright. Also, there are a lot of soft and happy melodies in the background, often enhancing the mood. If you are looking for more anime with a similar theme, then look no further. Here are some more anime similar to Adachi and Shimamura.
Anime Similar To Adachi and Shimamura
01. Bloom Into You (Yagate Kimi ni Naru)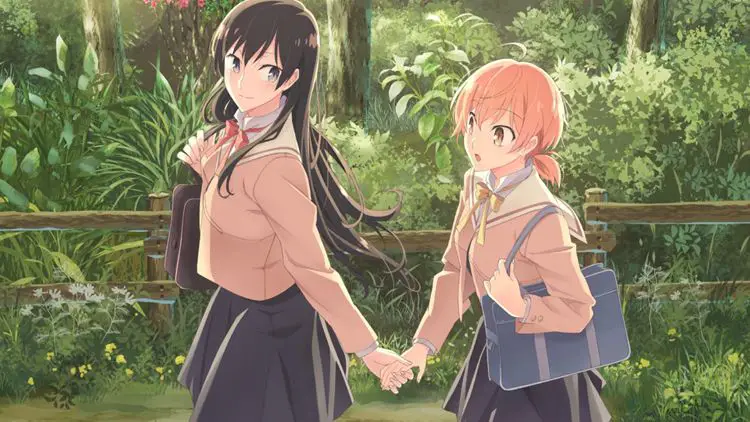 Yuu Koito has always loved shoujo manga and awaits the day she gets a love confession. However, when she unexpectedly receives a confession from her middle school classmate, she feels nothing and turns him down.
Still unsure about such things, Yuu enters high school. One day she saw a second-year student council member Touko Nanami turning down a confession. Seeing her maturely rejecting a confession, Yuu asks her for advice. To Yuu's surprise, Touko suddenly confesses her feelings to her. Has her shoujo romance finally begun?
02. Citrus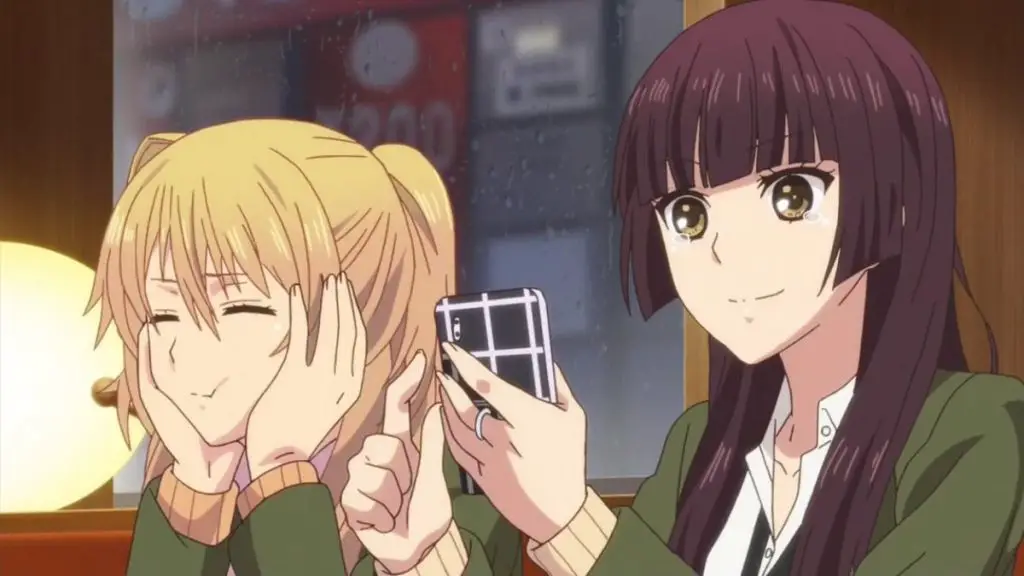 Buy/Stream On: Crunchyroll, Funimation, VRV
Yuzu Aihara, a fashionable, casual, and fun-loving city girl, moves to a new neighborhood after her mother's remarriage. She then transfers to Aihara Academy, an all-girls school. However, Yuzu's style and behavior do not comply with her new all-girls school.
Her flashy appearance manages to grab the attention of the beautiful and cold student council president Mei Aihara. As that wasn't enough for her, it turns out that Mei happens to be her new stepsister. The series follows the relationship between these new stepsisters as they eventually began to fall for each other.
03. Whispered Words (Sasameki Koto)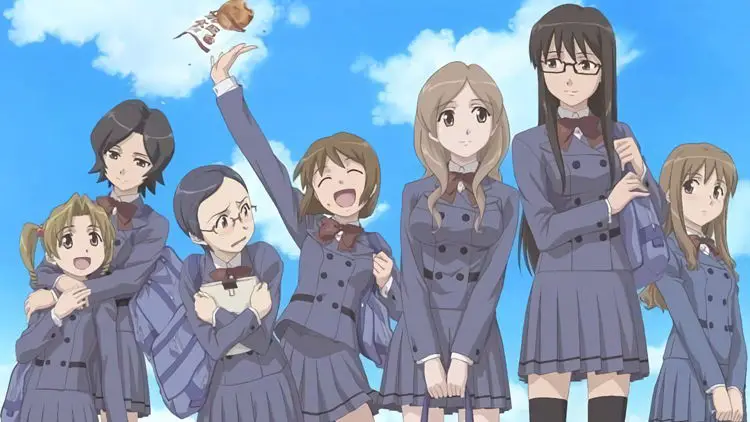 Buy/Stream On: Unknown
Murasame Sumika is popular in high school for being athletic as well as having good grades. However, she is in love with her classmate Kazama Ushio. But she cannot confess because Ushio only prefers girls who are "cute" and "small."
Sumika, being unusually tall and athletic, does not at all meet Ushio standards. Moreover, Ushio's crushes on cute girls are all one-sided, as her confessions always get rejected. Will Ushio ever realize Sumika's feelings for her.
04. Sweet Blue Flowers (Aoi Hana)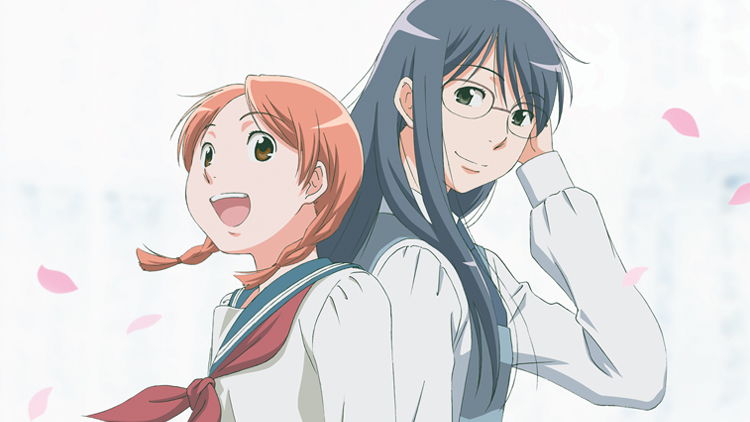 Buy/Stream On: Crunchyroll, Funimation, VRV
Akira Okudaira is happy to meet Fumi Manjoume, her best friend from kindergarten, after a very long time. They rekindle their friendship while starting a new year in high school and having some new experiences.
Despite their reunion, their relationship isn't the same as it was years ago. Fumi discovers she has feelings for Akira when it's announced she's getting married. However, that doesn't stop Akira from wanting her friendship with Fumi to be as it once was.
05. Strawberry Panic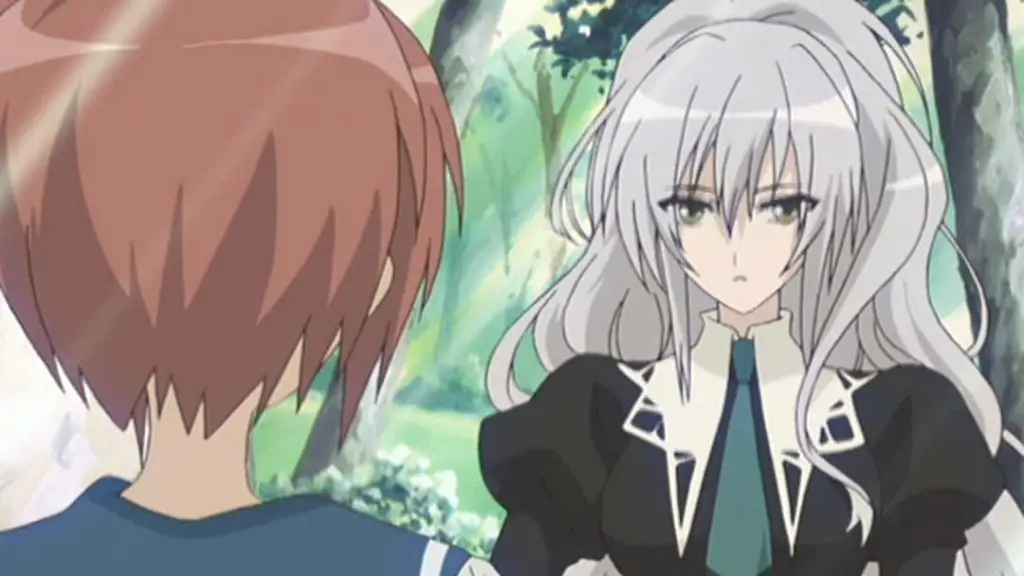 Buy/Stream On: Unknown
Aoi Nagisa, a girl with red hair, transfers to the Strawberry Dorms, a catholic all-girls school. The school is divided into three sections (Lulim, Miator, Spica), all of which have their own president, uniforms, and activities.
Assigned to Miator, Nagisa meets a long, silver-haired beauty, Shizuma, who is the idol of all the other girls. Nagisa and Shizuma begin to fall for each other. Nagisa soon learns about a sad secret of Shizuma's past, which brings them even closer to each other.
06. Sakura Trick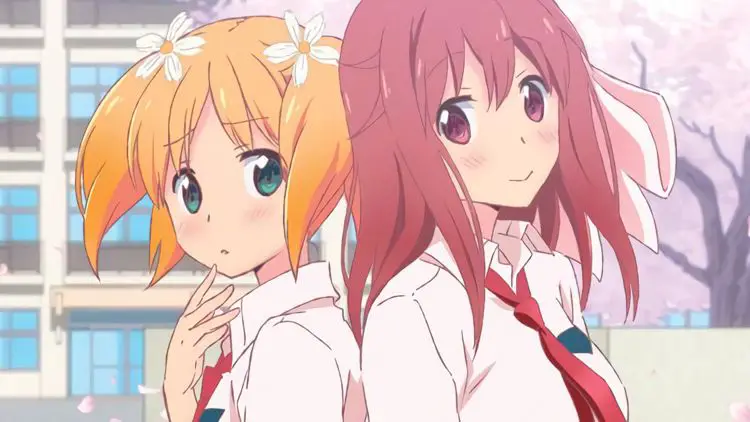 Buy/Stream On: Crunchyroll, HIDIVE, VRV
Haruka Takayama and Yuu Sonoda were close friends since middle school and planned to attend the same high school. But upon entering high school, they end up being seated on opposite sides of the classroom.
After they enter high school, it was announced that the school would shut down in three years. To make their remaining years memorable, they decide to share a special moment by kissing each other secretly. This unique moment soon turned into something much more for both of them.
Find more interesting animes to add to your watchlist by checking these guides below:
6 Anime Like Majo no Tabitabi (The Journey of Elaina)