Latest posts by Shen Anigan
(see all)
Nothing hits the spot like some truly wholesome, sweet, or sometimes some mean-spirited anime comedy. And Sleepy Princess In The Demon Castle (Maoujou de Oyasumi) has an overabundance of fluffy and sweet slapstick comedy. Sleepy Princess In The Demon Castle is a wholesome slice of life comedy anime that focuses on the unique everyday shenanigans of a princess stuck in a demon castle trying to sleep, delivering a burst of hearty laughter.
Synopsis: Princess Syalis of the Nation of Goodereste is abducted from her home by the Demon King Twilight. Demon King demands that he will return her if the humans would surrender to him. Despite the horrors lurking in the Demon Castle, all Princess Syalis wants is a good night's sleep, and she would do anything for it.
The series's most significant strength is that its humor comes from its unsympathetic and overly relaxed lead character. The anime boasts a cute art style and generally well-meaning characters, and the element of a mindful sense of humor. If you are looking for more anime with a similar theme, then look no further. Here are some more anime similar to Sleepy Princess In The Demon Castle (Maoujou de Oyasumi).
Anime Similar To Sleepy Princess in the Demon Castle (Maoujou de Oyasumi)
01. As Miss Beelzebub Likes (Beelzebub-jou no Okinimesu mama)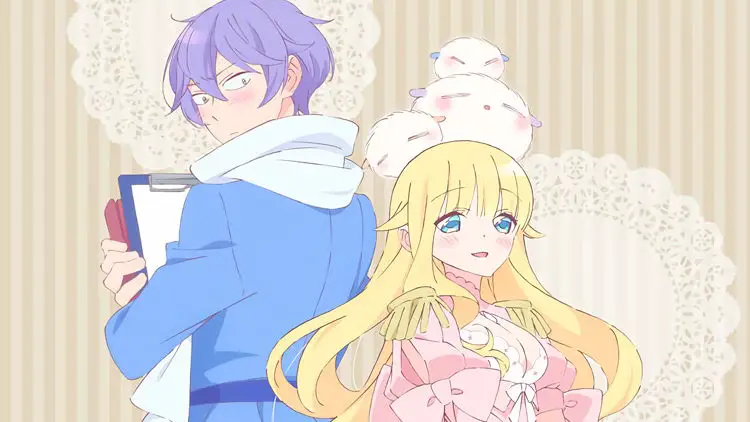 Buy/Stream On: Crunchyroll, VRV
Most people imagine Hell as a dark and gloomy place, with torture, suffering, and danger lurking every corner. Well, the same cannot be said of Hell, known as Pandemonium's paradise. Here, all former angels work every single day of their eternal lives.
Beelzebub is the ruler of the Pandemonium and is admired by all. Mullin one of the admirers becomes the new head assistant. However, Mullin is surprised when he finds out that Beelzebub is a girl who loves everything fluffy and cute. Now dealing with her antics every day, he strives to get closer to her the best he can.
02. Tanaka-kun is Always Listless (Tanaka-kun wa Itsumo Kedaruge)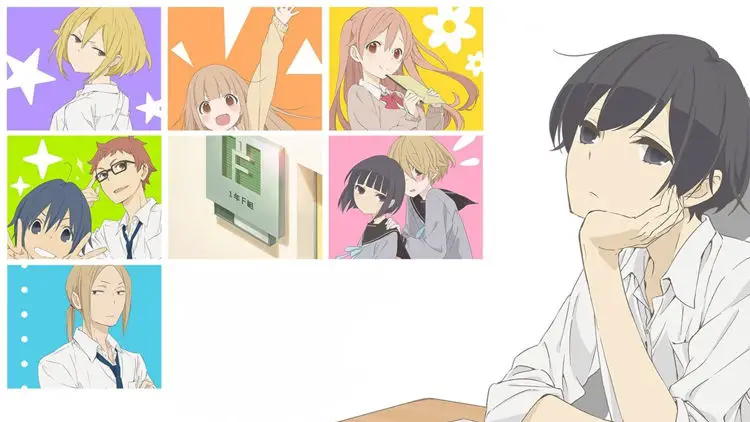 Buy/Stream On: Crunchyroll, HIDIVE, VRV
Tanaka is an extremely lazy high school student who is always dozing and can fall asleep anywhere. He spends most of his time with his reliable friend Ohta, who always accompanies him, making sure that Tanaka can get by living his day-to-day life.
Tanaka wishes each day of his life to be as uneventful as the last, so he does not have to exert himself. However, his genuine desires for an uneventful and peaceful life is disturbed when people started barging into his life.
03. Himouto! Umaru-chan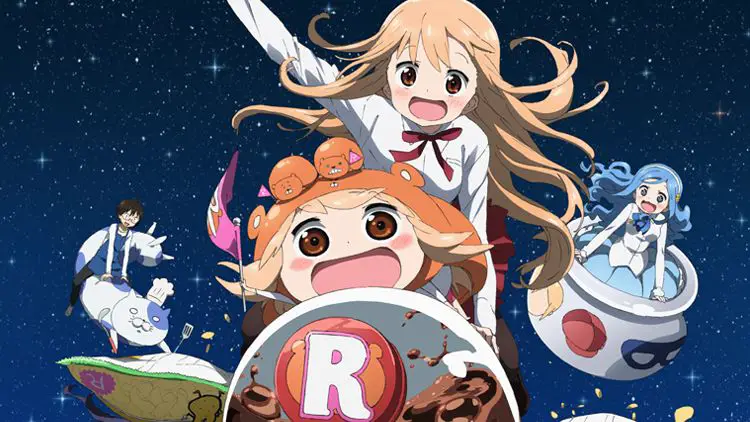 Buy/Stream On: Crunchyroll, HIDIVE, VRV
Umaru Doma is a high school girl who is an ideal student with good looks, top grades, and everything a perfect student should be. However, at home, she is a total slacker who lives with her working brother, Taihei.
When she puts on her hamster hoodie at home, she transforms from an ideal student into a lazy, junk food-eating otaku. Her brother always scolds her for being lazy but more or less ends up catering to her every whim. Throughout the series, Umaru uses her two different personas to deal with her real-life and secret life.
04. Laid-Back Camp (Yuru Camp)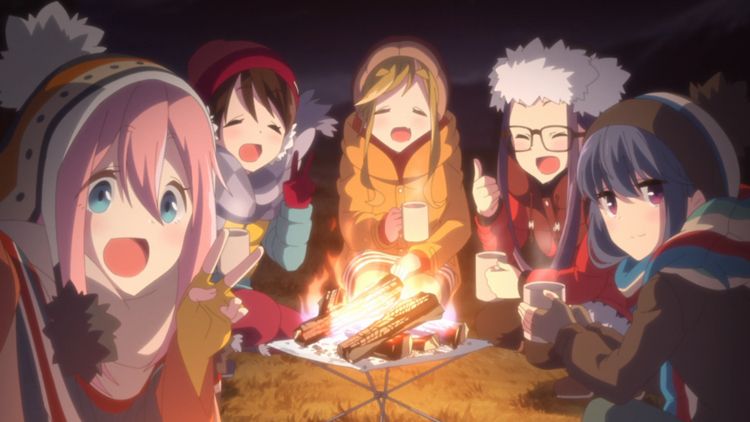 Buy/Stream On: Crunchyroll, VRV
Nadeshiko Kagamihara, a high school student who moved from Shizuoka to Yamanashi, decides to see the famous Mount Fuji. However, due to some circumstances, she was unable to achieve her goal. Partway to her destination, she fainted and was saved by Rin, who was camping out.
Thus with this first encounter between Nadeshiko and Rin marks the start of their adventures of camping in open nature. Along the way, Rin and Nadeshiko meet some new friends while traveling to various campsites across the country.
05. Gugure! Kokkuri-san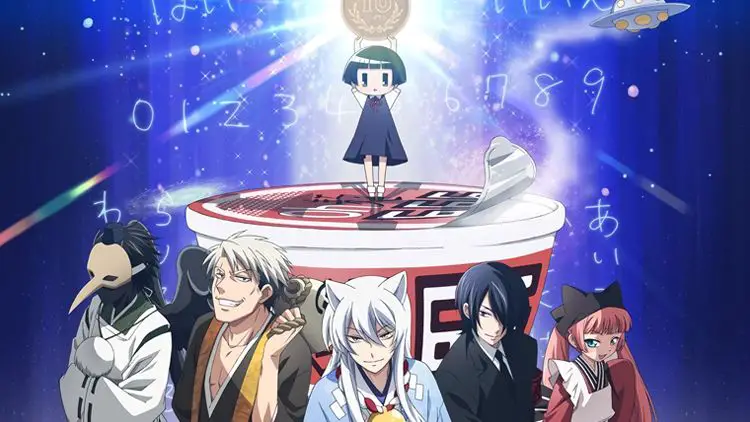 Buy/Stream On: Crunchyroll, HIDIVE, VRV
Kohina Ichimatsu is an average elementary school student who lives alone and leads an unhealthy lifestyle. One day, by playing the Kokkuri game with only herself, she summons Kokkuri, a fox-spirit, to ask questions as part of a divination game.
But as she ignores the rules by playing it alone, Kokkuri shows up to haunt her instead. However, upon seeing Kohina's solitary living, he takes it upon himself to become her guardian and raise her properly. Thus starts Kohina's new life with a spirit as a caretaker.
06. Welcome to Demon School! Iruma-kun (Mairimashita! Iruma-kun)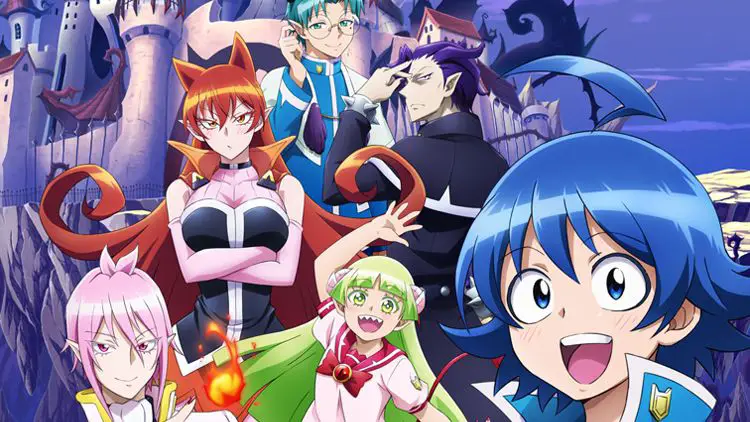 Buy/Stream On: Crunchyroll, VRV
Iruma Suzuki is a human boy who was sold to a demon by his parents. Iruma is then adopted by a demon named Sullivan as his grandson, who then takes him to the Demon World. Sullivan enrolls Iruma in the School for Demons, where he is the headmaster.
Sullivan tells Iruma never to reveal his human identity to anyone; otherwise, he will be eaten if anyone finds out. Iruma then pledges to keep low profiles while blending in the Demon World. Now Iruma must keep his fake demon appearance while enjoying school life with his new demon friends.
Find more interesting animes to add to your watchlist by checking these guides below:
6 Anime Like Majo no Tabitabi (The Journey of Elaina)