Latest posts by Shen Anigan
(see all)
Fans of the fantasy romance genre love anime with Romeo and Juliet like setting that focuses on characters that are fighting each other to appease their faction. Our Last Crusade or the Rise of a New World is anime that follows a similar Romeo and Juliet setting. While the series seems like just another haphazard identical to other cliche action fantasy shows but it still has a unique take on it that makes it somewhat refreshing in some ways.
Synopsis: The 100 years-long war between the scientifically advanced Empire and the kingdom of witch's Sovereignty is on rages. Iska, the youngest ever of the Empire's elite Sword Disciples and inheritor of the Black Blade, confronts Alice, princess of the Sovereignty and the most powerful witch. However, through circumstances, this confrontation will change thier lives forever.
The potential for Our Last Crusade or the Rise of a New World is there. However, it doesn't quite get there with its weak storytelling and uninteresting characters. In some cases, anime feels a little lacking, particularly regarding how characters interact. While this show isn't at all original, it does have some redeeming qualities. If you are looking for more anime with a similar theme, then look no further. Here are some anime similar to Our Last Crusade or the Rise of a New World.
Anime Similar To Our Last Crusade or the Rise of a New World
01. Romeo x Juliet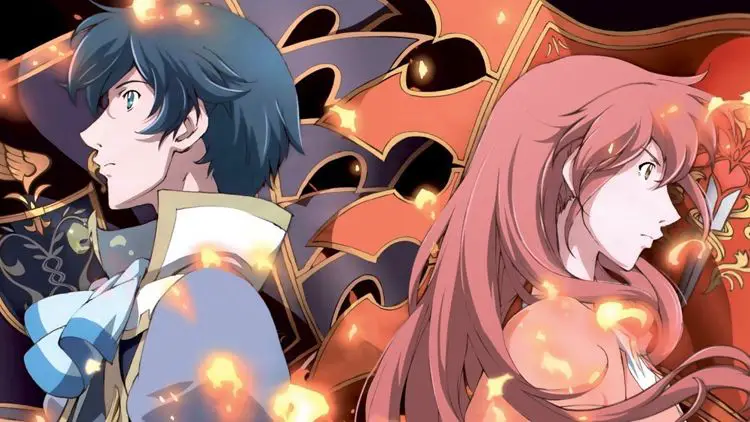 Buy/Stream On: Funimation
Romeo x Juliet is set on the floating island called Neo Verona. Tyrannical Leontes Montague slaughters the entire Capulet family and takes control of Neo Verona. However, Juliet, daughter of Lord Capulet, somehow manages to escape and hopes to take revenge one day.
Now 14 years later, Juliet fights against House Montague's oppression as The Red Whirlwind, a masked vigilante. While attending the Rose Ball hosted by the Montagues, Juliet meets Prince Montague's son, Romeo. They both fall deeply in love at first sight. Will their love ever bear the fruits as these starcrossed lovers face many challenges.
02. Boarding School Juliet (Kishuku Gakkou no Juliet)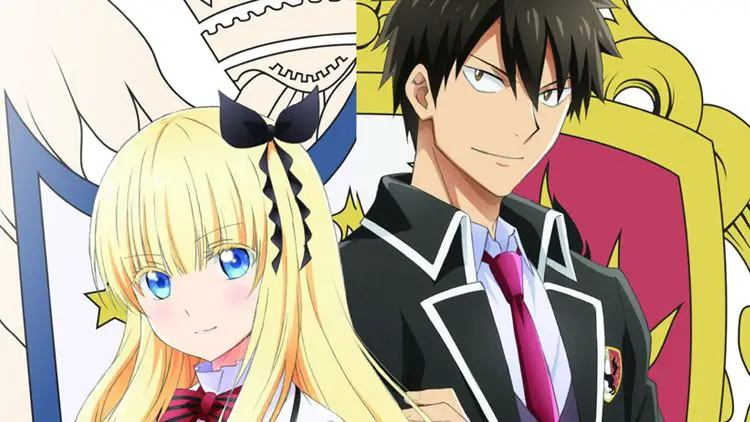 Buy/Stream On: Amazon Prime Video
The story takes place at Dahlia Academy Boarding School, where two rival countries, the Nation of Touwa and Principality of West, divide its student body into two dormitories. Both sides are dead set on defeating the other to gain control over the island.
Persia and Inuzuka are leaders of their perspective dorms known as the Black Dogs and White Cats. But others don't know is that they are secretly in love with each other. Now, they must keep their relationship a secret from other dorm mates and avoid being caught.
03. Maoyu: Archenemy & Hero (Maoyuu Maou Yuusha)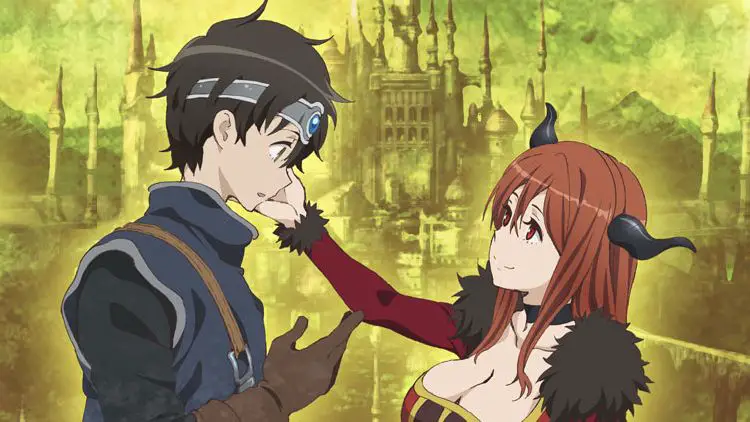 Buy/Stream On: Not available
For a long time, the human world and the demon world have been at war. Hero, humanity's greatest warrior, arrives at the demon lord's castle to slay the demon king and bring peace to the world. However, soon after his arrival, he finds that the demon king is a gorgeous young woman.
The beautiful demon king named Mao proposes a plan to Hero that'll end the war without both sides suffering. She wants to make the world a better place for both humans and demons. After a lengthy discussion, The Hero decides that the only way to bring peace was to join forces with Mao and agrees to help with her plans.
04. Rage of Bahamut: Virgin Soul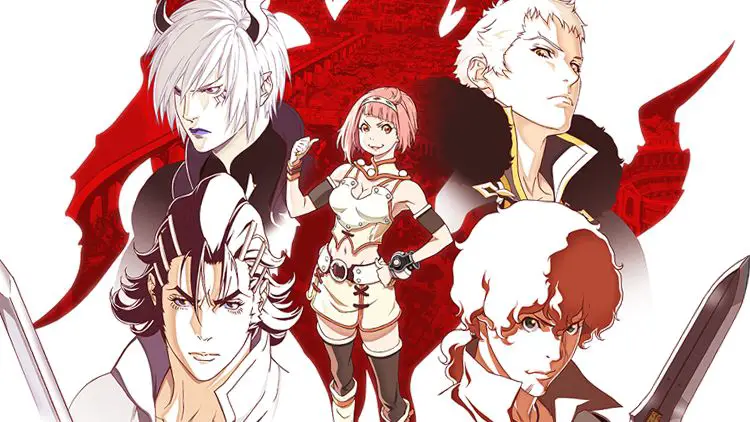 Buy/Stream On: Amazon Prime Video
A decade ago, a colossal dragon named Bahamut threatened to destroy the world. To stop the Bahamut, humans, gods, and demons had joined forces and sealed him. Now, two thousand years later, the people in the capital city of Anatae live in peace.
The story follows Nina Drango, a sixteen-year-old dragon humanoid who decides to move to the Royal Capital of Anatae to make money. However, her peaceful life in the capital is thrown into chaos as the revival of Bahamut is once again threatening the world.
05. Lord Marksman and Vanadis (Madan no Ou to Vanadis)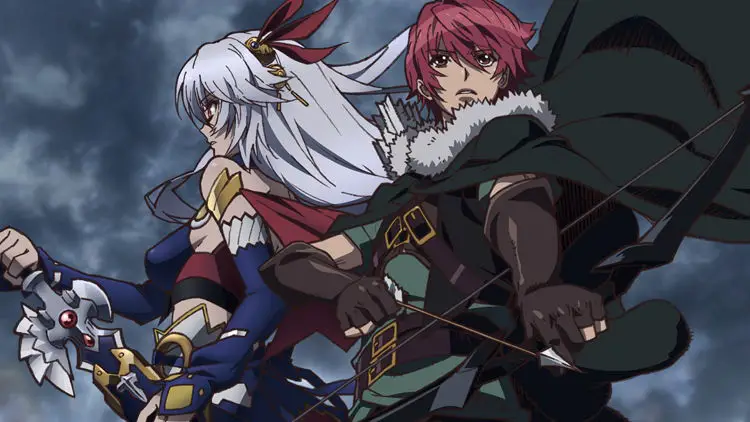 Buy/Stream On: Funimation
In western Europe, there are seven Vanadis, each possessing a powerful weapon from the Black Dragon to reign over Zhcted's seven regions. One such Vanadis and swordswoman is Eleonora Viltaria, who reigns over the country in Zhcted.
Eleonora leads an attack against their rival country of Brune and ruthlessly obliterates the army. After being defeated, Tigrevurmud Vorn, a sole survivor, was spared by a Vanadis Eleonora in return to serve her. Thus began the new life of Tigrevurmud serving an enemy.
06. Aldnoah.Zero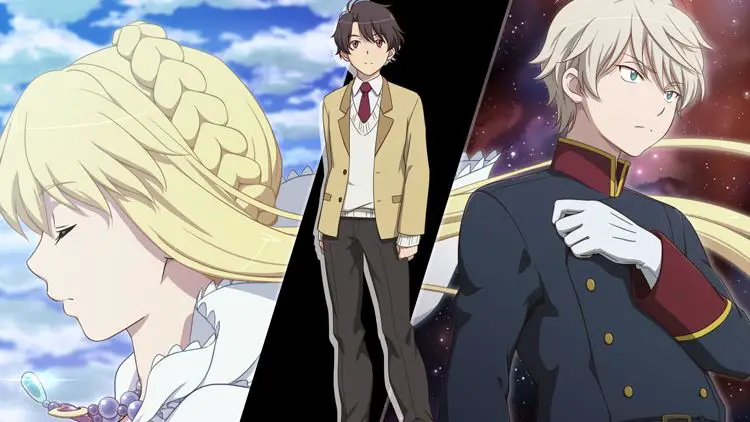 Buy/Stream On: Crunchyroll, Funimation, VRV
During a space mission to the moon, humans discovered an alien device known as Hypergate. This device allowed humanity to transport to Mars instantaneously. The early founder of the device started to colonize Mars, and the Vers Empire was founded. Soon a war breaks out between Earth and Mars for the possession of the Hypergate.
The war between two planets caused the Hypergate to explode, destroying the moon cutting off all connections. This cutoff leads the two worlds to establish a ceasefire. However, 15 years later, this ceasefire is shattered, as an attempt to assassinate the Vers princess during a peace mission leads two worlds to go into war again.
Find more interesting animes to add to your watchlist by checking these guides below:
6 Ecchi Anime Like Miru Tights (Best Recommendation)
6 Anime Like Maou-sama, Retry! (Demon Lord, Retry!)