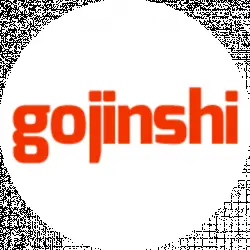 Latest posts by Gojinshi Team
(see all)
Even if you are not a real-life sports fan, anime like Ahiru no Sora can still get you fired up cheering for a fictional match. It is one of the many reasons why the sports genre in anime never fails to amaze fans. Ahiru no Sora series has quite a rough start with some of its characters straight being unlikeable. But this is not the first time of characters getting hated at the beginning. The delinquents in the Hajime no Ippo are the best example of the character redemption story. And Ahiru no Sora packs something similar to that in terms of plot.
Synopsis: To follow his mother's dream, Sora Kurumatani joins Kuzuryuu High School's basketball club in hopes of winning in his first high school tournament. But the problem is his short height, making him an easy target for bullying. And Kuzuryuu's basketball club is now a hanging spot for school delinquents. The club members include twin brother Momoharu and Chiaki Hanazono whom both have abandoned their basketball career. But Sora is not ready to give up and tries different ways to reignite the club member's passion for basketball.
Ahiru no Sora is about following your dream even if the whole world is against it. Each main character suffers from a setback that made them give up their dream. But one light of faith is enough to get their dreams rolling again. If you are looking for a sports drama that features underdog characters, then look no further. Here are anime similar to Ahiru no Sora.
Anime Similar To Ahiru no Sora
01. Kuroko no Basket (Kuroko's Basketball)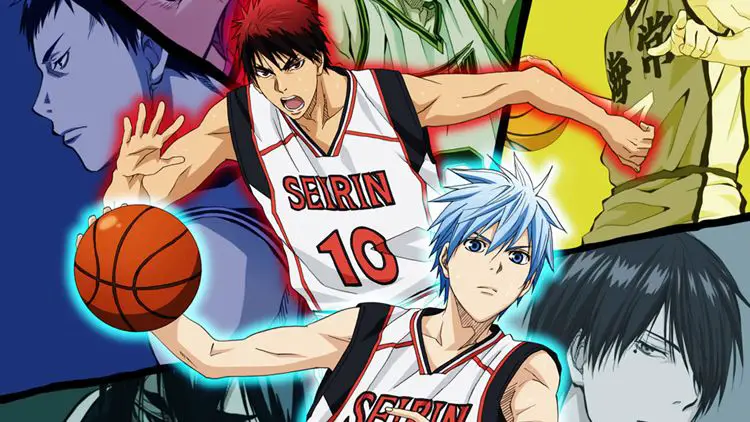 Taiga Kagami is an upcoming player who just returned from the US and is currently attending the Seirin High School. Kagami is one of the freshly recruited members of the basketball club, along with Tetsuya Kuroko. While practicing, Kagami noticed that Kuroko is terrible at basketball.
And his presence goes unnoticed that he can be considered almost invisible to other players. But the most surprising fact is that Kuroko is the sixth phantom member from the famous Miracle Generation known for winning three years in a row. Kagami hopes to use Kuroko's unique presence to win the Interhigh Championship.
02. Haikyuu!!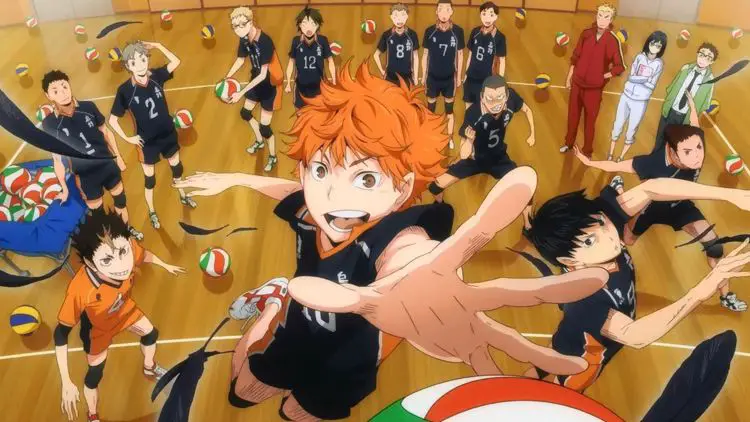 Shouyou Hinata is a teen who dreams of becoming the ace of a volleyball team after watching a player nicknamed Little Giant. After reviving the volleyball team in middle school, he somehow manages to make it to a tournament. But the newly formed team suffers a horrible loss in their first match against another team led by Tobio Kageyama.
Hinata swears himself to excel, Kageyama. After graduating, Hinata joins Karasuno High School's volleyball team only to meet his rival Kageyama as his new teammate. The duo now has to overcome their differences and work together as a team to win the High School tournament.
Also Read: 6 Anime Like Haikyuu!!
03. Ballroom e Youkoso (Welcome to the Ballroom)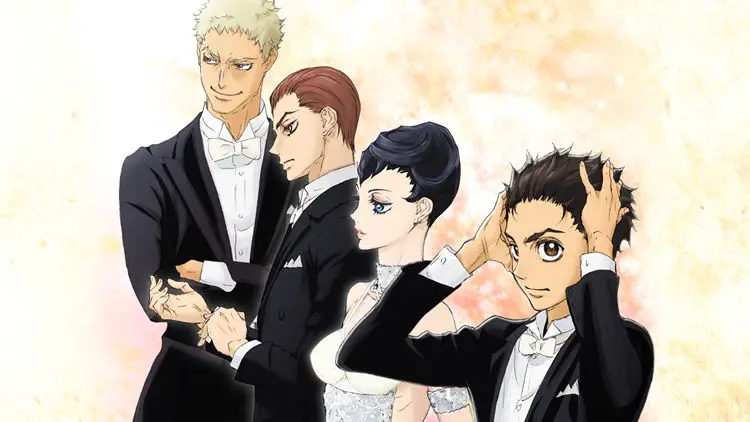 Tatara Fujita is a shy teenager who has planned nothing for the future. Due to his nature, he always gets bullied for money. He hopes to live his life being in the shadow of other people and mixing in a crowd where no one notices him. But one day, Kaname Sengoku saves him from bullies and invites him to his dance studio.
Captivated by Sengoku's charisma, Fujita accepts the invitation and follows Sengoku. At the studio, he gets the opportunity to dance with the beautiful Shizuku Hanaoka and experience being the center of attention. Being in the limelight made Fujita turn his boring life into something he could never imagine.
04. Yowamushi Pedal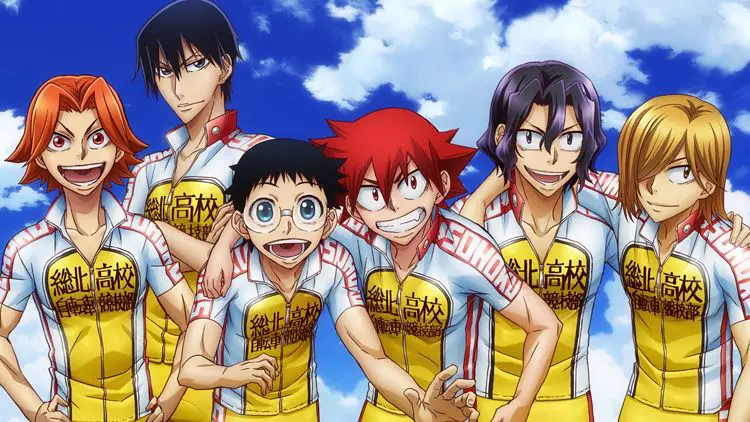 Sakamichi Onoda is a first-year high schooler who is eager to join the anime club and make some otaku friends. But to his worst luck, the anime club has been shut down due to a lack of members. He tries to revive the club but doesn't succeed.
One day while going to school on his bicycle, he meets Shunsuke Imaizumi at the steep hill road. Imaizumi, a cyclist, was surprised seeing Onoda on such a steep trail with a simple bicycle. He challenges Onoda for a race on a condition that if he loses, he will join the anime club. The result of this race marked Onoda's future into the world of bicycle racing.
05. Diamond no Ace (Ace of Diamond)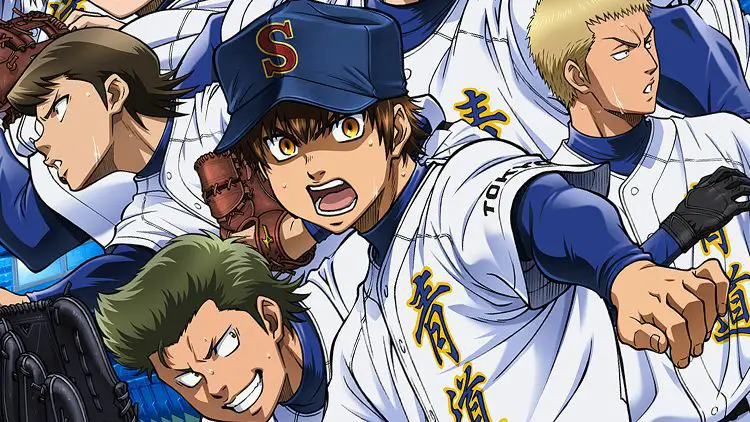 Eijun Sawamura lost his middle school baseball game due to stray pitch. He and his teammates vow to each other that they would work hard to reach the national tournament once they enter high school. But when Sawamura got scouted for the prestigious Seidou High School, his teammates encouraged him to accept the offer leaving their dreams behind.
When Sawamura joined his new school, he was not ready to be surrounded by a large number of equally talented players. It resulted in him unable to find a place on the team. Now Sawamura has to train much harder to become the team's ace to an already impressive lineup.
06. Baby Steps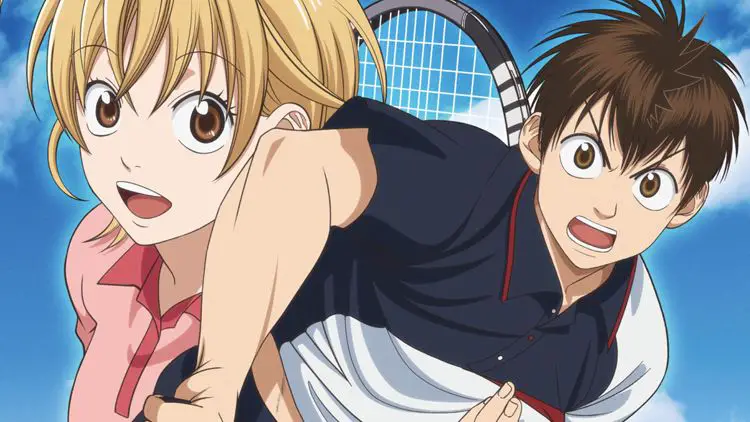 Eiichirou Maruo is an honor student who studies diligently and exercises whenever he gets some free time. When he saw the flyer for the Southern Tennis Club, he decides to join it to make sure he is always healthy. At the club, he meets Natsu Takasaki, a fellow first-year student who practices to become a professional tennis player.
Eiichiro lives his life pre-planned and only studies because that's how he thought life is supposed to be. But after he started playing Tennis, his repetitive day changed into something he could enjoy. He took the baby steps to develop his unique playing style and began improving his skills to match with tennis' best players.
Find more related guides below:
Yowamushi Pedal Watch Order Guide