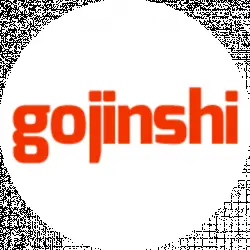 Latest posts by Gojinshi Team
(see all)
Anime is quite a cliche when it comes to male character designs. Anime features male characters as someone who is a mysterious, smart, hot, and charismatic boy at school, often having viewers falling head over heels for them. All these qualities and beauty are what make these male characters an influential and desirable person, conquering the hearts of both their world and the real one.
However, other than just handsome or good-looking, Cuteness is one trait that no anime fan can resist. Surely Japanese animation studios know how to emphasize a character through cuteness and it's also working very well for them. It is no secret that cute boys in anime is adored by many, and has the girls always fawning around them.
We all have a soft spot for everything kawaii so in general, we as anime fans are especially prone to this trait, and so these cute anime guys are perfectly justified in the medium. We've created a list of cutest anime boys who'll melt your hearts with their contagious cuteness and adorableness.
Cutest Anime Boys:
01. Howl (Howl no Ugoku Shiro)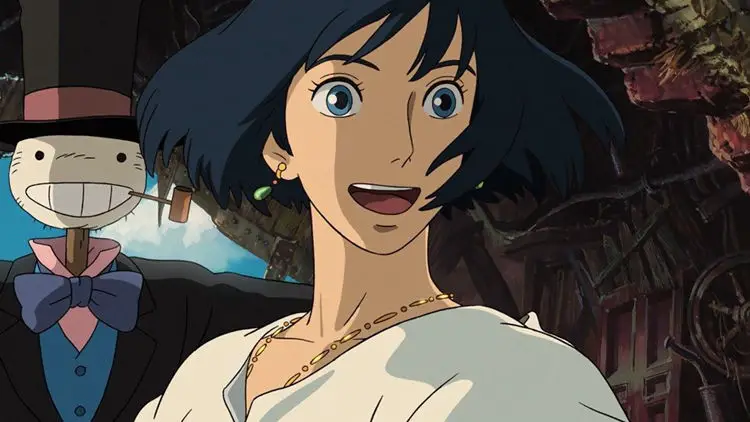 Howl Jenkins Pendragon, also known as Wizard Howl, is the main protagonist of the Howl's Moving Castle. He is a powerful wizard who lives in a moving castle. Rumors are going about Howl that he's a terrifying wizard who eats girls' hearts by enchanting them with his looks.
02. Mikoto Mikoshiba (Gekkan Shoujo Nozaki-kun)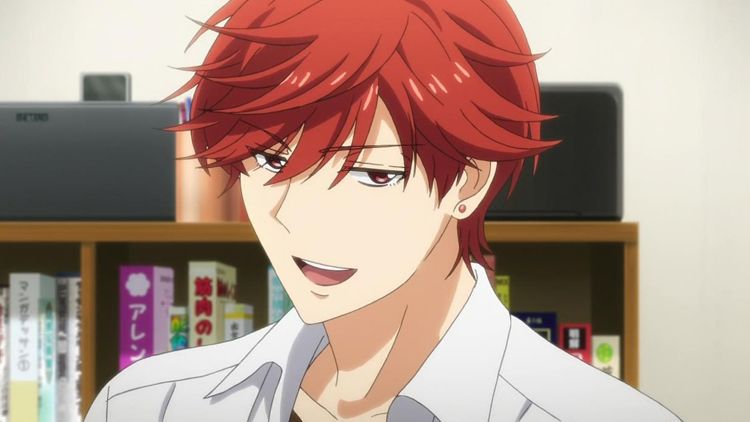 Mikoto Mikoshiba, also known as Mikorin, is a shy guy and is one of Nozaki's assistants responsible for drawing manga effects in the background. While he wants people to pay attention to his cuteness, his shy personality instantly overtakes that desire.
03. Shouta Kazehaya (Kimi ni Todoke)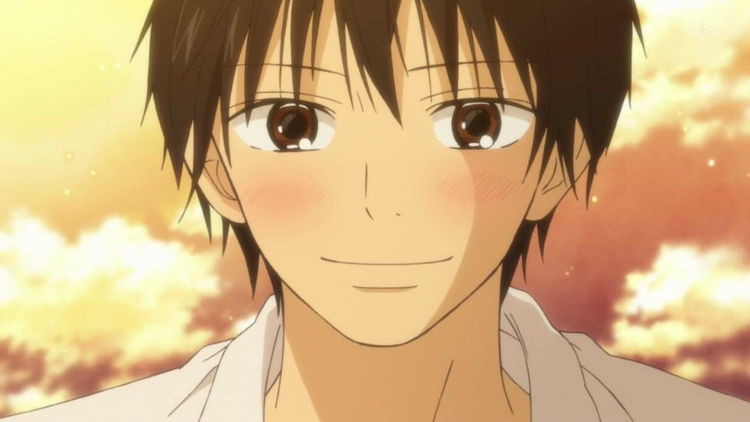 Shouta Kazehaya is the main male protagonist of the Kimi ni Todoke series. He is the most popular guy at school. While other girls have sight on him, Shouta only has a crush on Sawako ever since he first met her. Despite Sawako's gloomy appearance, Shouta is the only one who knows how beautiful Sawako looks when she smiles.
04. Alibaba Saluja (Magi: The Labyrinth of Magic)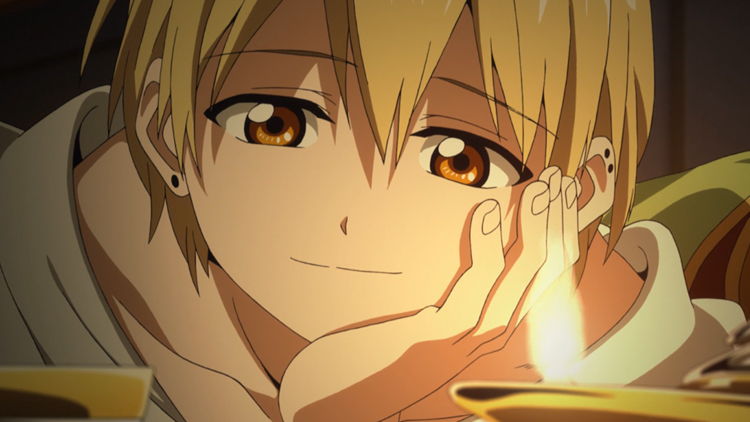 Alibaba Saluja is one of the main protagonists in the series and is the former third Prince of the Balbadd Kingdom. He met Aladdin, a Magi while working as a cart driver for a caravan. Along with Aladdin, he captures the Dungeon, owning the Djinn named Amon, and was chosen by Aladdin to be King Candidate.
05. Yuki Sohma (Fruits Basket)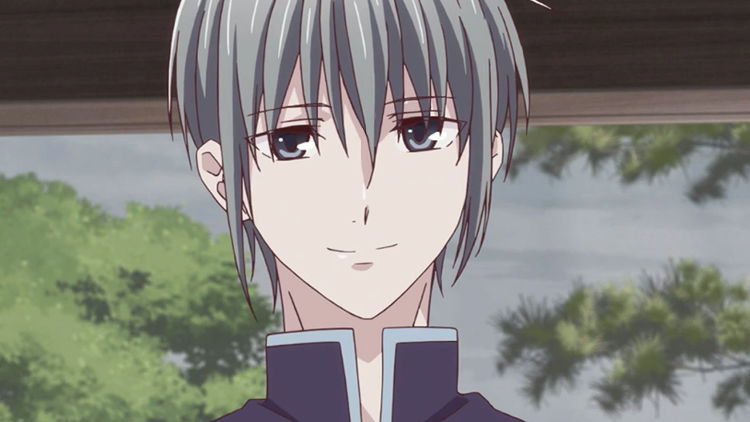 Yuki Sohma is one of the main male protagonists of the Fruits Basket series. He's the Rat of the twelve zodiac animals and is known as "The Prince" or "Prince Yuki" at school. Despite being perfect in every aspect, Yuki is very quiet and secluded and possesses severe self-esteem issues.
06. Takumi Usui (Kaichou wa Maid-sama!)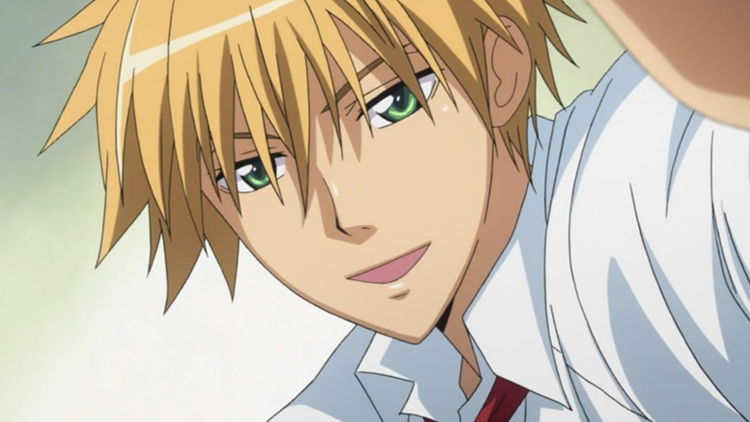 Takumi Usui is the main male protagonist of the Kaichou wa Maid-Sama! Series. He is very handsome and extraordinarily skilled at absolutely everything. After encountering Misaki in a maid uniform at a maid cafe, he promises to keep her secret and soon falls in love with her.
07. Yato (Noragami)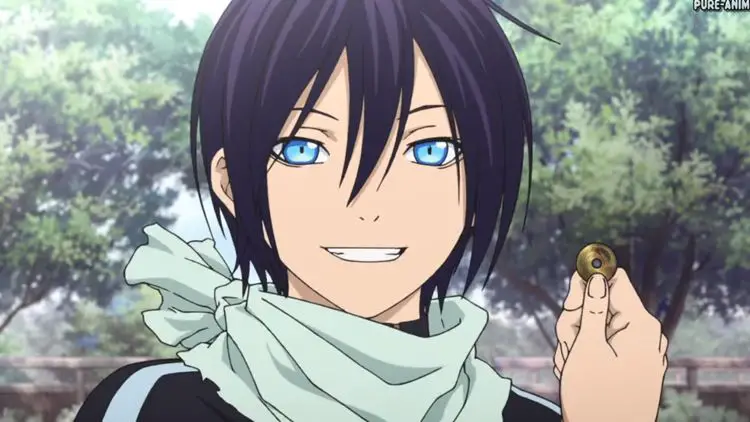 Yato is the so-called stray god and the main protagonist of the Noragami series. He wants to build a shrine of his own by raising enough money, so he does all kinds of odd jobs by charging only 5 yen. He often puts his phone number in public places and calls himself a delivery god.
08. Allen Walker (D.Gray-man)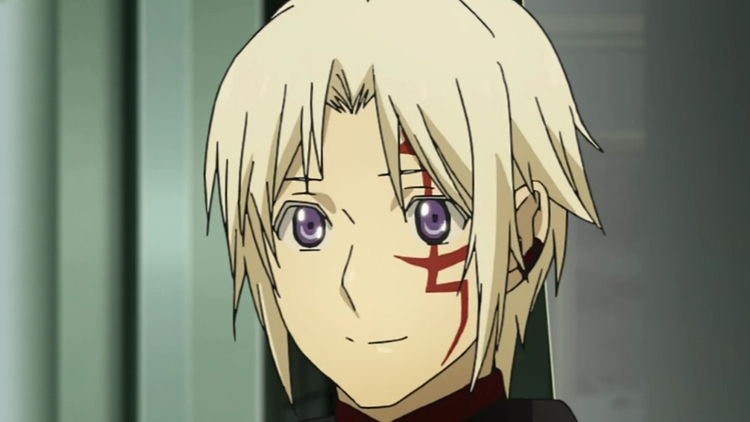 Allen Walker is the main protagonist of the D.Gray-man series and is a former Exorcist and a former member of the European Branch of the Black Order. He uses a weapon called Innocence etched into his left arm to fight demons known as Akuma.
09. Victor Nikiforov (Yuri!!! on Ice)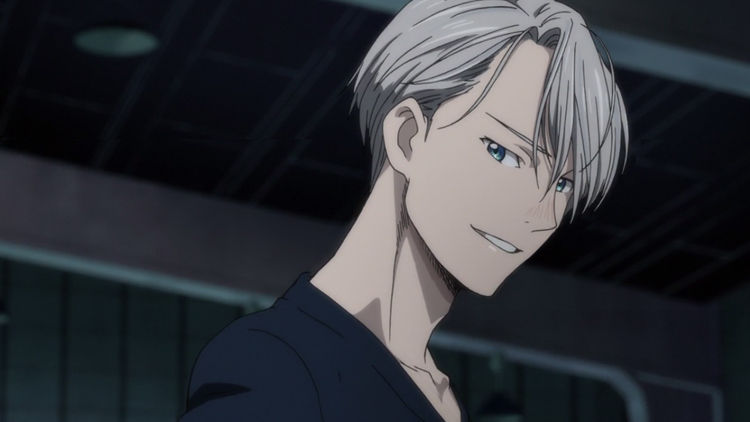 Viktor is a 27-year-old figure skating prodigy from Russia and is considered as living legend whom Yuri has idolized since childhood. After watching a viral video of Yuri performing his free skate program, "Stay Close to Me," he quits his skating career and decides to become Yuri's coach.
10. Tetsuya Kuroko (Kuroko no Basket)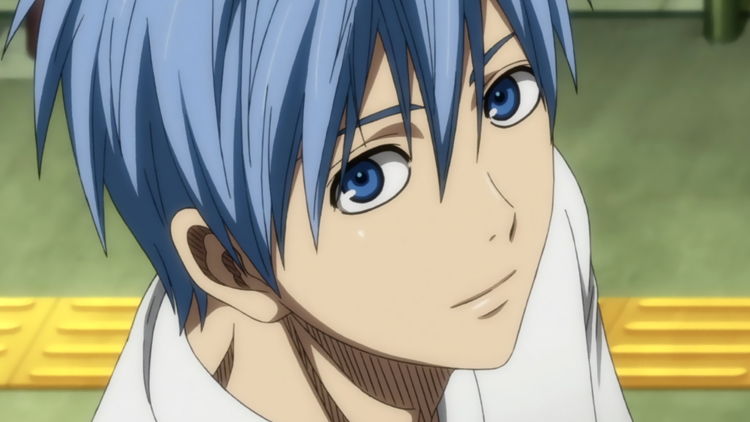 Tetsuya Kuroko is the main protagonist of the Kuroko no Basket series. He was the Phantom Sixth player of the Generation of Miracles at Teikou Junior High. Due to his weak presence, he specializes in "Misdirection," a skill that averts his opponents' gaze elsewhere, making them lose sight of him. He is also good at steals and passes.
Get to know more anime characters by reading these guides below
Top 10 Strongest Fairy Tail Characters
6 Anime Like Bottom-Tier Character Tomozaki