Latest posts by Shen Anigan
(see all)
Competitive anime has been very successful because they combine many different genres while exploring the various modern-day sports themes and trends. SK8 The Infinity is another sports anime about skateboarding that is enough to catch even the most unassuming viewers' eye. The anime isn't something original considering the genre but manages to pull itself together into something remarkable.
Synopsis: In Okinawa, after midnight, downhill skateboarding races are held in a secret abandoned mine known as "S". A group of hardcore skaters participates in it with something on the line. Reki Kyan is another hardcore skater and is addicted to races held at "S". Suddenly, a new transfer student, Langa Hasegawa, moves to Okinawa from Canada, and Reki quickly befriends him. One day, Reki takes Langa to "S" to deliver a skateboard tasked by Reki's boss. Soon Langa finds himself pulled into the world of "S".
SK8 the Infinity shows some promise with genuinely unexpected action-packed races and a humorous cast of characters. Dive a little deeper into the series, and you will easily find yourself hooked to its well-paced and gripping narrative. Also, the animation and soundtrack of SK8 The Infinity are exceptional. If you are looking for more anime with a similar theme, then look no further. Here are some anime similar to SK8 The Infinity.
Anime Similar To SK8 the Infinity
01. Air Gear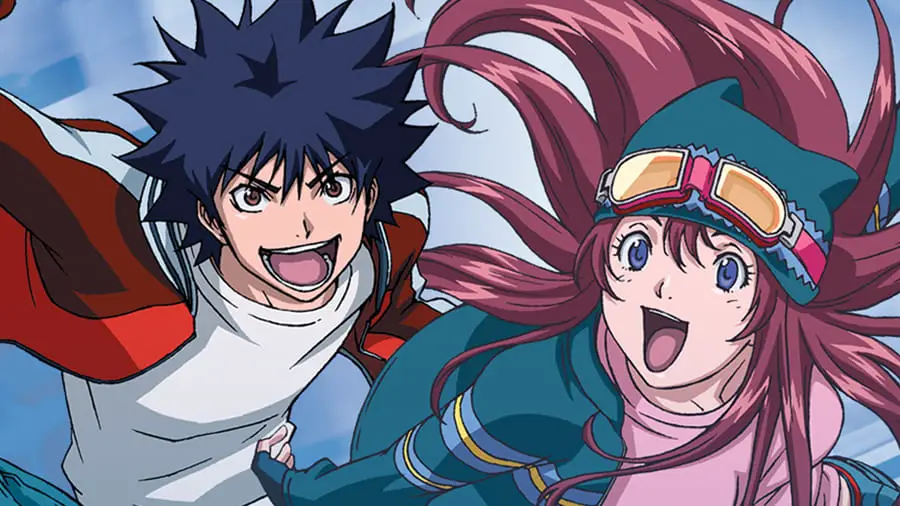 Buy/Stream On: Funimation
Itsuki Minami is a thirteen-year-old orphaned boy who always gets in a fight with others and is a part of The East-Side Gunz gang. As an orphan, he lives with the four Noyamano sisters. One night after taking a beating by a rival gang, he discovers a pair of Air Trecks.
Air Trecks are futuristic motorized inline skates. A community of daredevils surpassing the limits of Air Trecks is known as Storm Riders. After learning more about Air Trecks, he decides to forms his gang and declares to become the best Storm Rider.
02. Free! – Iwatobi Swim Club
Buy/Stream On: Crunchyroll, VRV, Funimation, Amazon Prime Video
Haruka Nanase is a gifted swimmer who specializes in freestyle swimming. Along with his friends Rin Matsuoka, Nagisa Hazuki, and Makoto Tachibana, Haruka was part of the swimming club in elementary school. They all participated in swimming tournaments and won competitions. After winning, they all parted their separate ways.
Years after, Haruka encounters Rin in high school, who then challenges him to a match, to which Haruka loses to Rin. Haruka then decides to form a swimming club with his childhood friends, Makoto Tachibana and Nagisa Hazuki. Now Haruka strives to win the competition against Rin and settle the score.
03. Initial D First Stage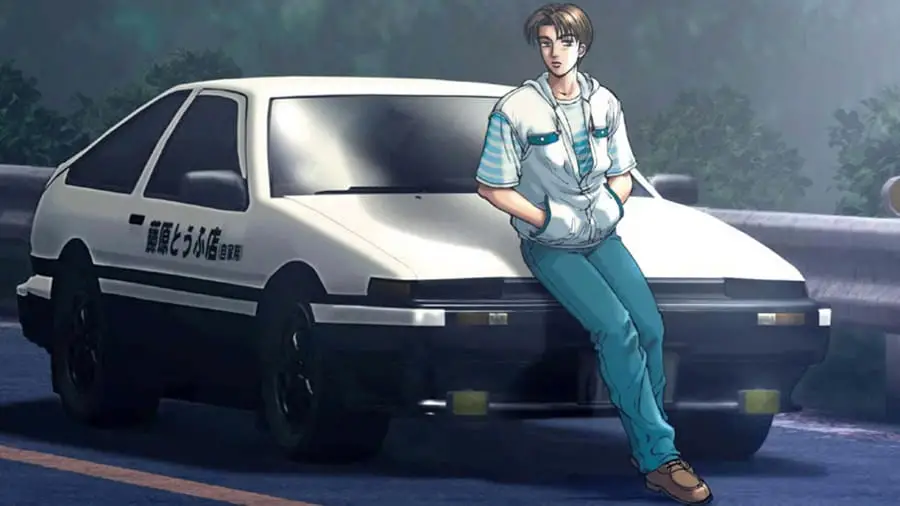 Buy/Stream On: Funimation, Amazon Prime Video
Takumi Fujiwara is an 18-year-old average high school kid who works as a delivery boy for his father's tofu shop. He delivers using his father's Panda 1983 Toyota Sprinter Trueno GT Apex AE86. Due to this, Takumi hated driving.
However, driving since middle school gave him extraordinary driving skills. When his friends learn about his driving skills, he introduces Takumi into the world of Touge racing. Before he knows it, Takumi finds himself plunged into the world of high-speed car racing.
04. Prince of Stride: Alternative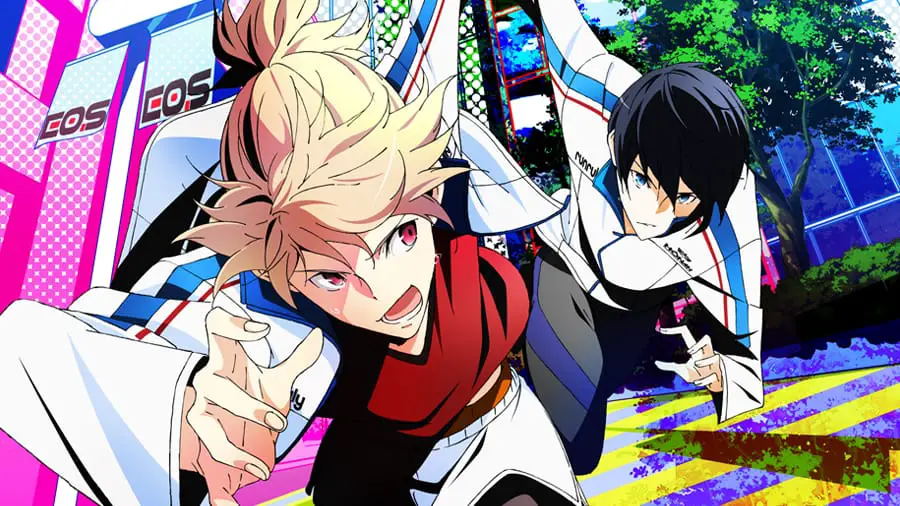 Buy/Stream On: Funimation, Amazon Prime Video, Tubi
A Stride is a form of extreme sport involving six people on one team who run races combine with parkour, free running, relay, and sprinting through towns. A first-year at Honan Academy, Nana Sakurai decides to join the Stride club after being captivated by a Stride video two years ago.
However, the Stride club had been inactive since an incident two years ago. Now with her friend Takeru Fujiwara and Riku Yagami, Nana is willing to revive the club. Their goal is to join other schools to compete and win Eastern Japan's top Stride competition, the "End of Summer."
05. Yowamushi Pedal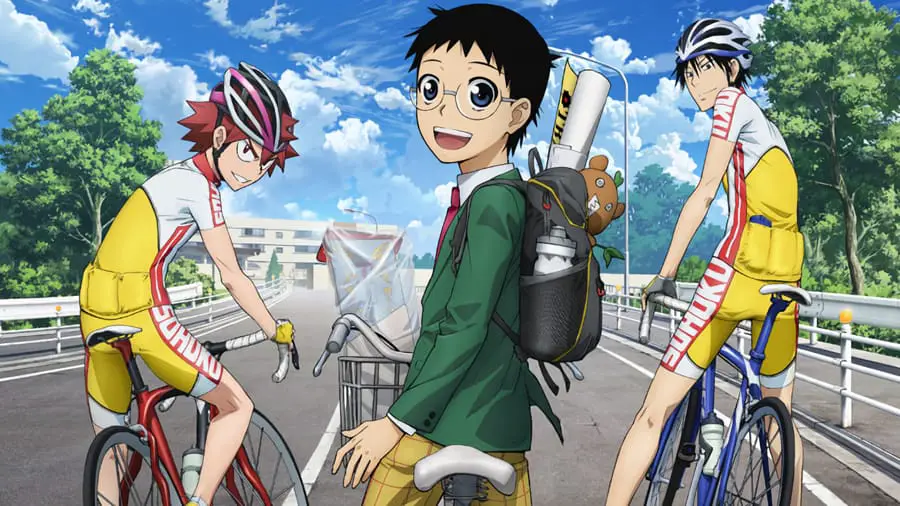 Buy/Stream On: Crunchyroll, VRV, Amazon Prime Video
Sakamichi Onoda is a first-year high schooler excited to join the anime club and make some otaku friends. But to his bad luck, the anime club has been shut down due to a lack of members. He tries to revive the club but fails.
One day, Imaizumi, a cyclist, saw Onoda pedaling on a steep trail with a simple bicycle. Suprised, Imaizumi challenges Onoda for a race and will join the anime club if he loses. The result of this race marked Onoda's future in the world of bicycle racing.
06. Welcome to the Ballroom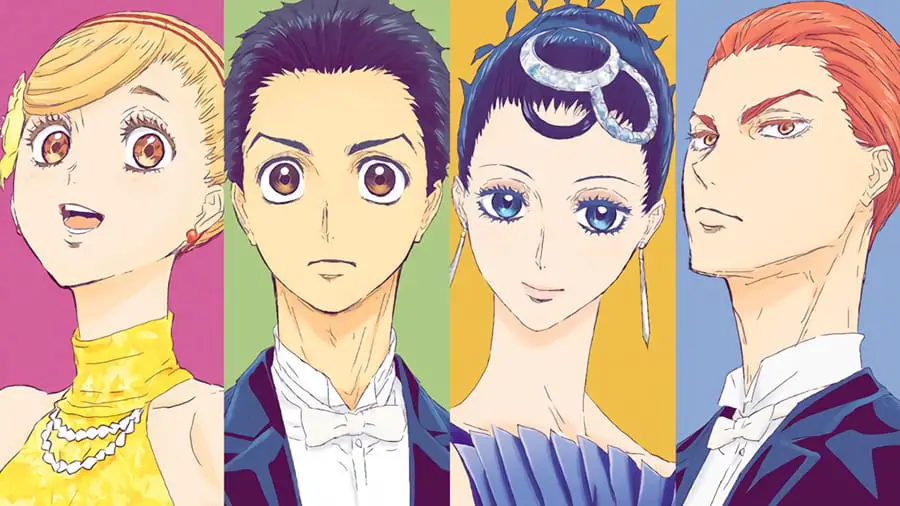 Buy/Stream On: Amazon Prime Video
Tatara Fujita is a middle school student with nothing planned for the future. He hopes to live his life normally without anyone noticing him. But one day, while being bullied, he was saved by Kaname Sengoku, who then invites him to his dance studio.
Fujita accepts the invitation and follows Sengoku. At the studio, he gets the opportunity to dance with the beautiful Shizuku Hanaoka, which changes his life forever. For the first time in his life, he found something he can strive for and begins his journey into the world of competitive dance.