Latest posts by Shen Anigan
(see all)
Horimiya is another typical rom-com that challenges the convention and tries to break away from the usual, but it still feels as if it is repeating the genre. However, the feel-good romance vibes that Horimiya presents from the beginning give it a refreshing outlook on the rom-com genre. Also, love in Horimiya has much substance aside from some just physical attraction.
Synopsis: Kyouko Hori is a normal teenage girl and a beauty with brains. However, after school, she's a different person, as she looks after the house and her younger brother due to her parent's absence. By coincidence, she met Izumi Miyamura, a classmate who is seen as an unpopular, glasses-wearing otaku. However, like Hori, he's another guy outside of school with many piercings and tattoos. They soon became friends after knowing a side of each other, which no one knows.
Horimiya has somewhat linking between episodes with good character development. The music and animation quality wasn't very exceptional. But does an excellent job with a well-done and memorable character design. If you are looking for more anime with a similar theme, then look no further. Here are some more anime similar to Horimiya.
Anime Similar To Horimiya
01. Toradora!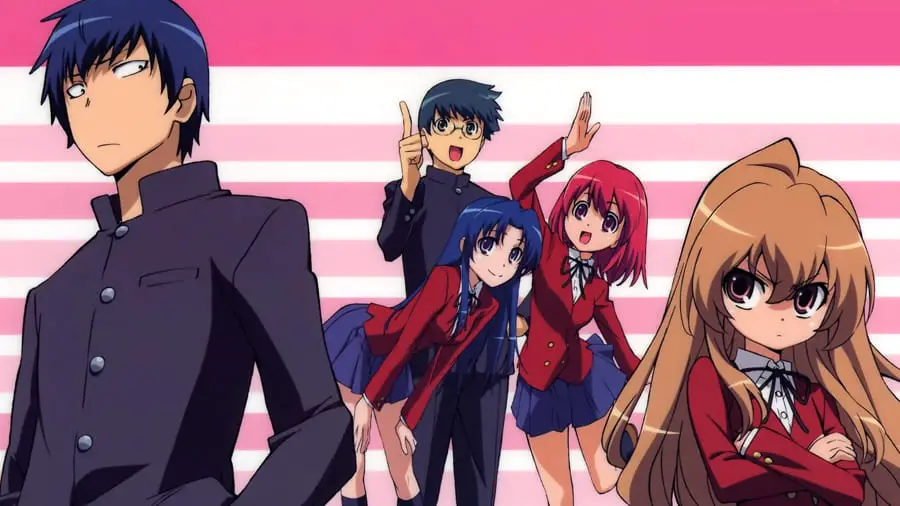 Buy/Stream On: Crunchyroll, VRV, Funimation, Amazon Prime Video
Ryuji Takasu is a high-school student with a kind heart who loves cooking and cleaning. However, due to his intimidating appearance, people avoid him and often mistake him for a delinquent. Taiga Aisaka, a petite girl and the exact opposite of Ryuji, is violent and aggressive despite her small stature and innocent appearance.
The only thing Ryuji and Taiga have in common is that both have crushes on each other's close friends. So both decided to help each other set up with their crushes, but soon noticed an unlikely bond forming between them.
02. Maid Sama! (Kaichou wa Maid-sama!)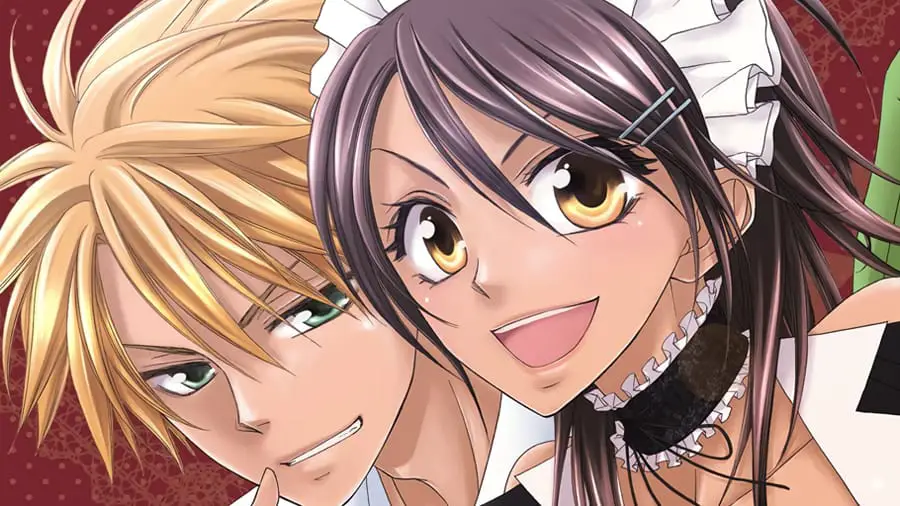 Buy/Stream On: Netflix, HIDIVE, VRV
Seika High, an all-boys school, recently became co-ed. Misaki Ayuzawa is the female student council president who took it upon herself to handle mischievous boys and defend female students. She is known as the Demon President. However, Misaki has a secret that no one knows.
Misaki works part-time at a maid cafe to support her struggling family, but it could wreck her perfect image if someone finds out. Unfortunately, Takumi Usui, the most popular boy in school, finds out her secret. Thus begins a one side love of Takumi, who finds Misaki interesting and even becomes regular at the maid cafe.
03. Kimi ni Todoke: From Me to You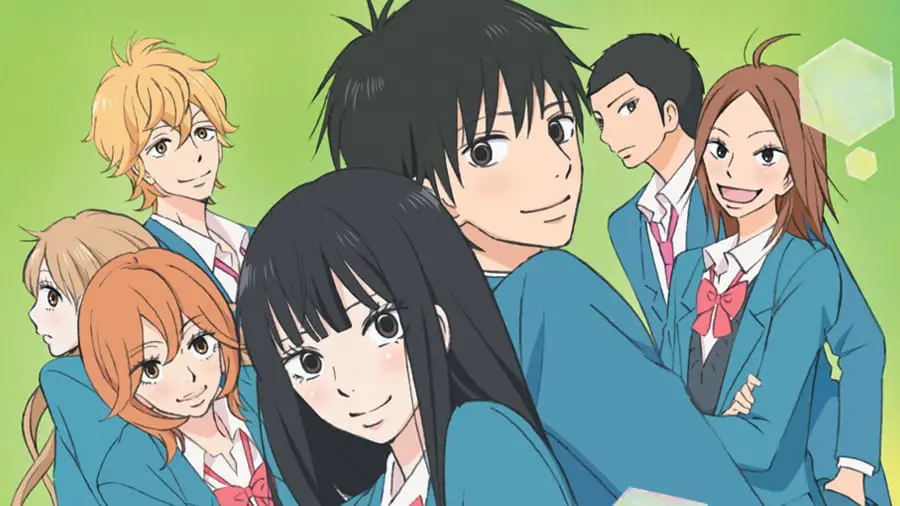 Buy/Stream On: Crunchyroll, VRV
Due to her resemblance to the ghost girl from The Ring, Sawako Kuronuma is often misunderstood and feared by others. But in actuality, she is kind and caring and wants to become friends with others.
One day, everything changed when Shouta Kazehaya, a cheerful and the most popular boy in the school, befriends her. Sawako found herself in a new light and started finding new people in her life that were not afraid of her appearance.
04. Wotakoi: Love is Hard for Otaku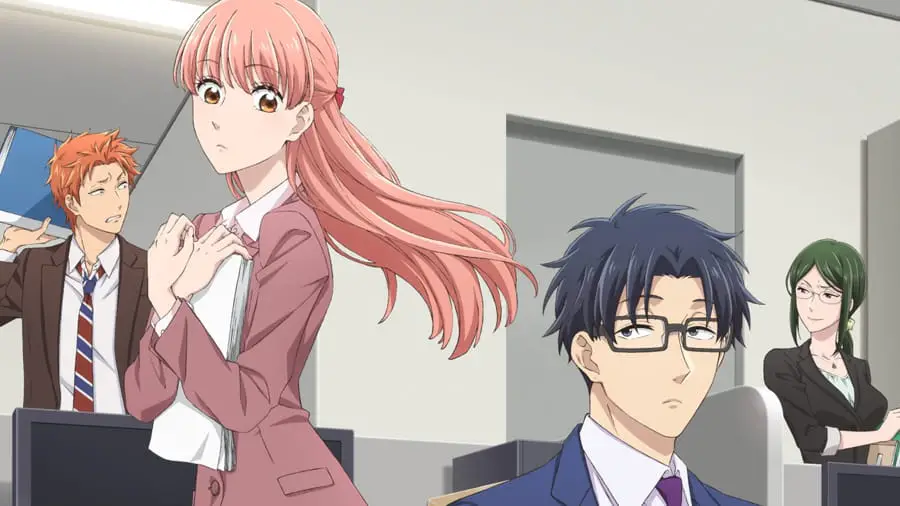 Buy/Stream On: Amazon Prime Video
Narumi Momose recently got dumped by her boyfriend after he finds out that she is an otaku. To hide her otaku habit from others, she quits her previous job. On her first day at a new job, she reunites with her childhood friend Hirotaka Nifuji, an otaku just like her.
Now, worried that Hirotaka might reveal her secret at her job, she invites him for drinks after work and asks him to keep her secret hidden. Instead, Hirotaka suggests that she should date someone who shares the same hobby and asks her out. Thus begins their life balancing a new romantic relationship and otaku lifestyle.
05. Lovely Complex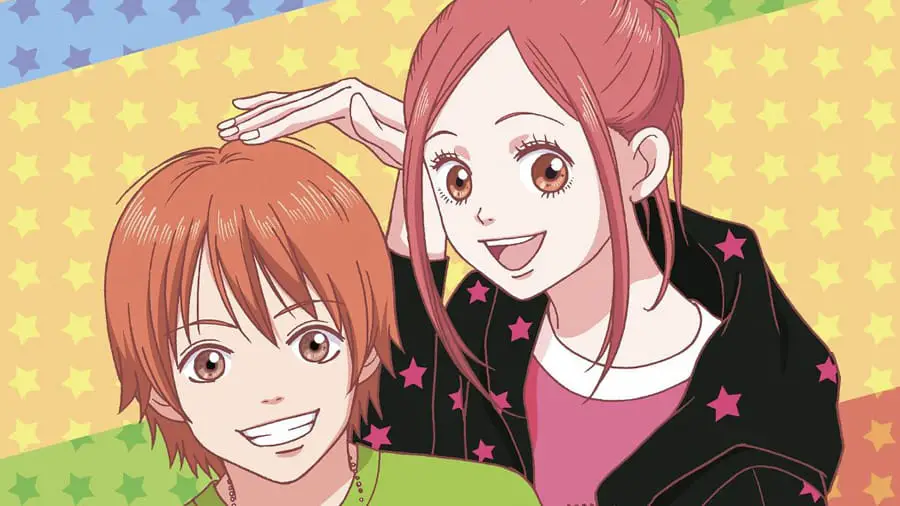 Buy/Stream On: Crunchyroll, VRV
Risa Koizumi and Atsushi Ootani are high schoolers with a height complex. Risa is taller for an average girl, and Otani is shorter for an average boy. Due to their height differences, both of them are popular at the school as a comedy duo.
Any argument and quarreling between them become a laughing stock for others. However, they both have a person they like at the same school. They both decide to help each other with their crushes.
06. My Little Monster (Tonari no Kaibutsu-kun)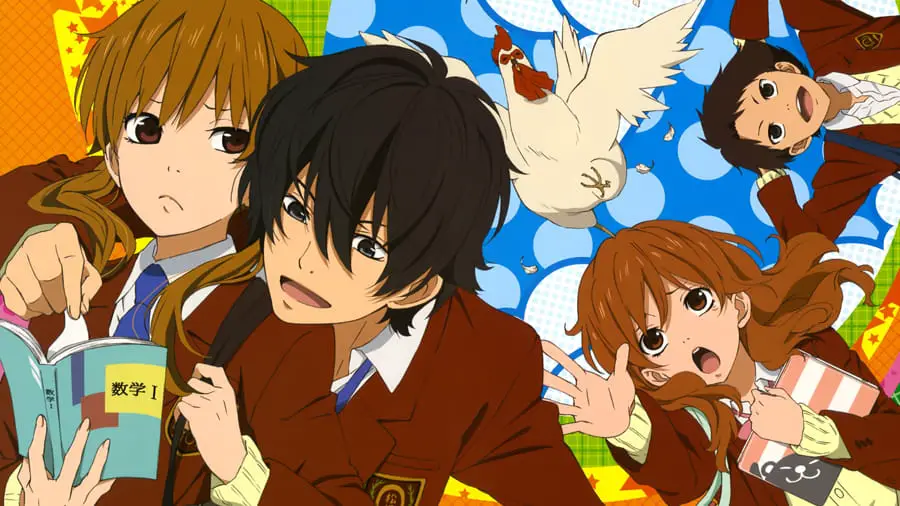 Buy/Stream On: Crunchyroll, VRV
Shizuku Mizutani is a hardworking girl who isn't interested in anything except studying and working towards her future. One day, her teacher asked her to take some notes over to Haru, a classmate. Haru was suspended from school for getting in a fight with students.
After meeting a few times, Haru started taking a liking to Shizuku and declares that she will be his friend and immediately confesses his feelings towards her. However, Shizuku is not good with relationships and stuff. But gradually, she begins to develop feelings for him too.
Find more interesting animes to add to your watchlist by checking these guides below:
10 Best Sword Fighting Anime You Should Watch Right Now
10 Best Ecchi Anime You Should Watch Right Now