Latest posts by Shen Anigan
(see all)
xxxHOLiC is an unassuming anime disguised itself as something surreal sitting between horror and young-adult fantasy. Its darker setting relying on visual horror does wonders of touching on that feeling of mystery we all familiar with. xxxHOLiC doesn't have anything flashy and extravagant to draw the eye of the passing viewer. However, those who give it a try are certainly in for a treat.
xxxHOLiC is a supernatural drama series with slice-of-life moments tossed in. The series has a striking art style, adding up to its mystery tones with an intriguingly weird premise, but one that evolves extensively in believable and interesting ways. While the anime is entirely canon, it is oddly connected to the CLAMP's Card Captor Sakura and Tsubasa Chronicles, both acclaimed series well-liked by fans.
xxxHOLiC is a wonderful anime where an ever-evolving mystery and drama keeps viewers looking for more. If you plan to watch xxxHOLiC, watch it according to this order.
xxxHOLiC Watch Order:
01. xxxHOLiC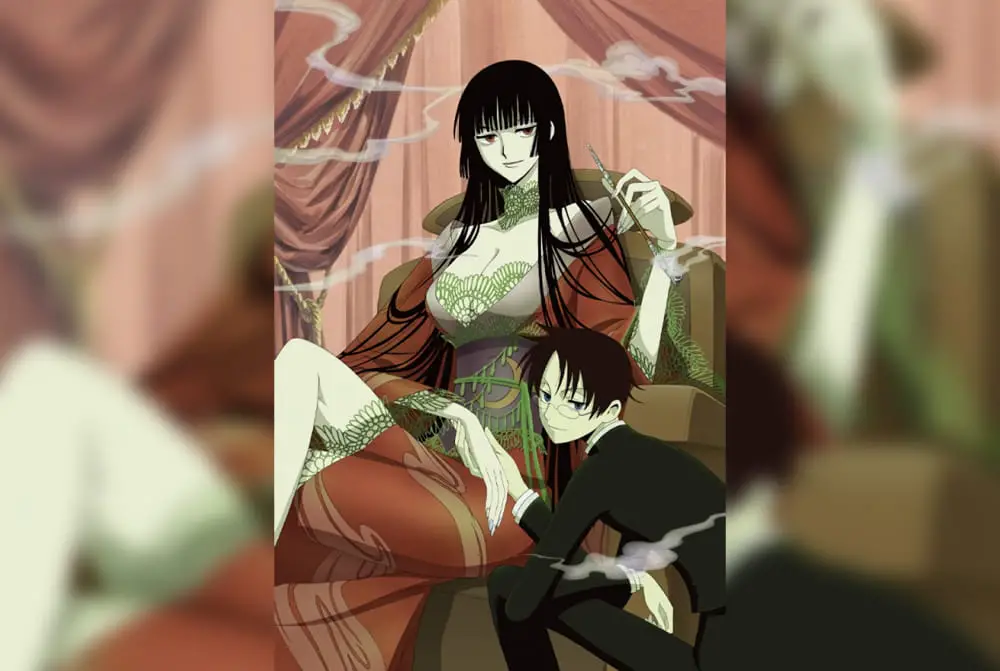 Alternate Title: None
Episodes: 24
Buy/Stream On: Funimation, Hulu
02. xxxHOLiC Movie: Manatsu no Yoru no Yume
(Optional)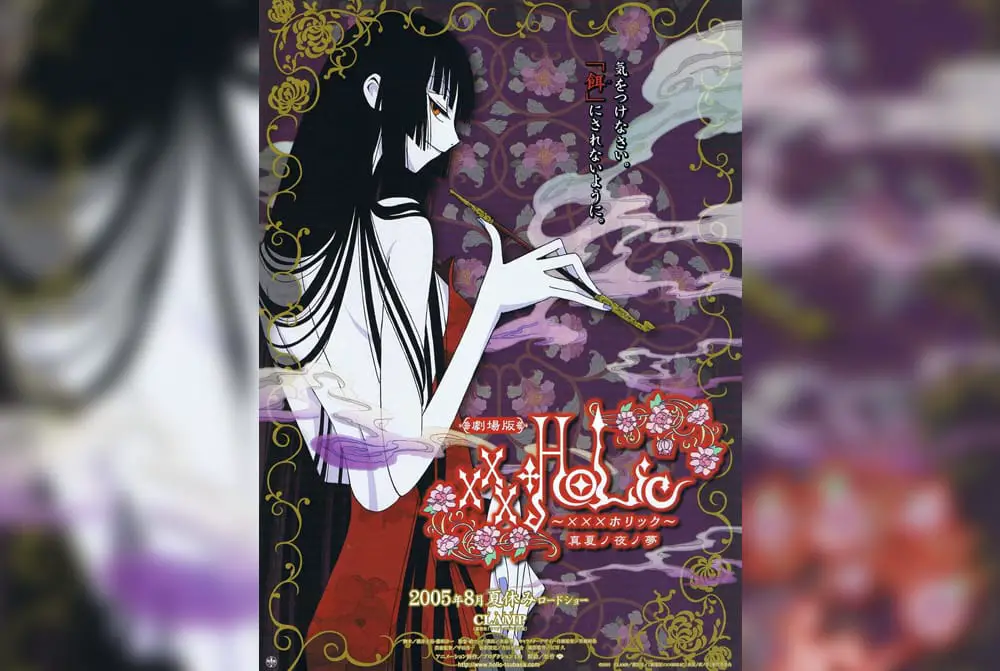 Alternate Title: xxxHOLiC The Movie: A Midsummer Night's Dream
Episodes: 1 (1 hr. Movie)
Buy/Stream On: Unknown
Note: xxxHOLiC Movie: Manatsu no Yoru no Yume is not connected to the main storyline, so it's optional to watch.
03. xxxHOLiC Kei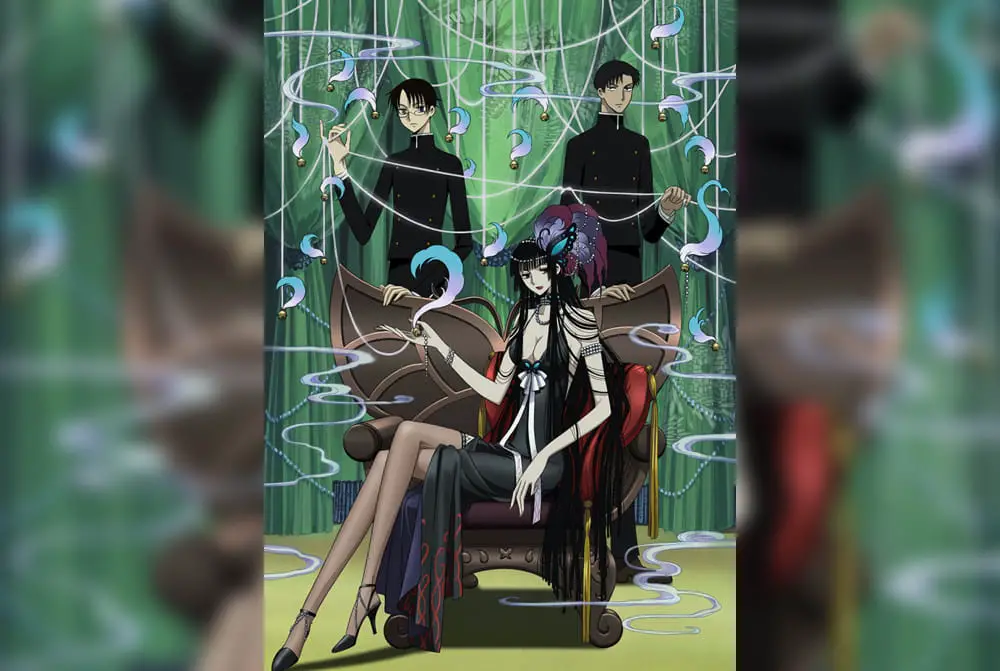 Alternate Title: None
Episodes: 13
Buy/Stream On: Unknown
Note: Tsubasa Chronicle Season 1 and Season 2 are connected to the xxxHOLiC universe. The characters from both series often reference each other and have minor cameos. It's not necessary to watch Tsubasa Chronicle to enjoy xxxHOLiC. That's why I am not adding it to the watch order.
04. xxxHOLiC Shunmuki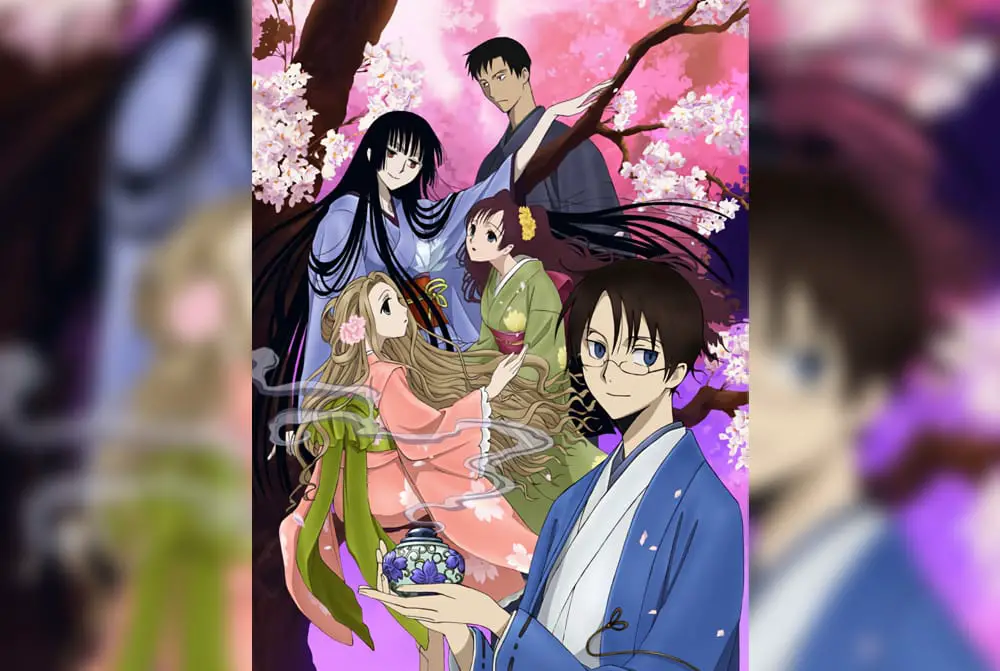 Alternate Title: None
Episodes: 2 (26 min. OVA)
Buy/Stream On: Unknown
05. xxxHOLiC Rou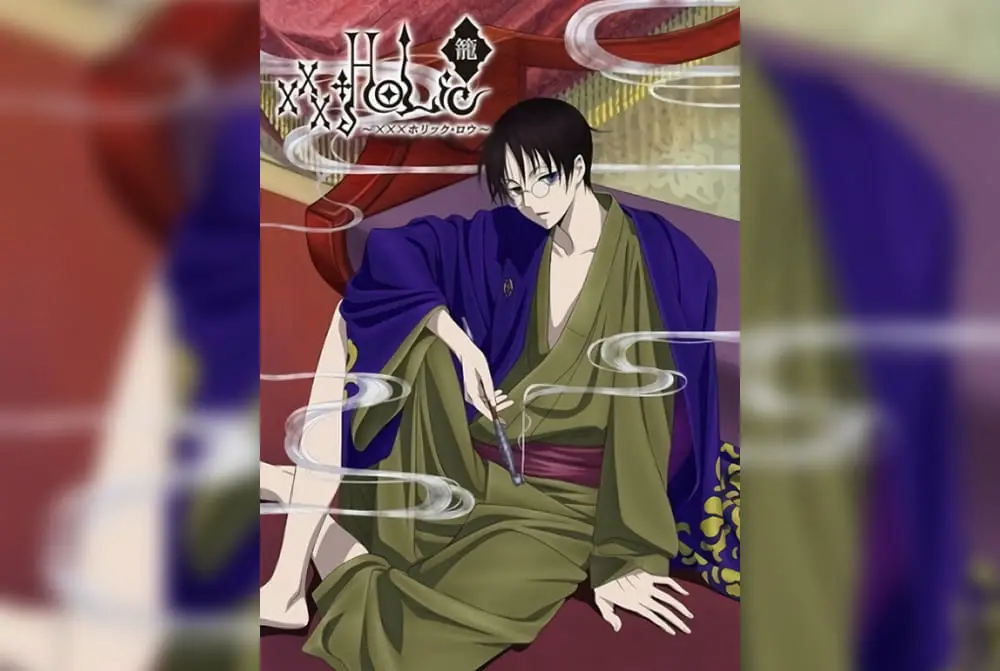 Alternate Title: None
Episodes: 2 (35 min. OVA)
Buy/Stream On: Unknown
---
xxxHOLiC is a dark mystery anime series animated by Studio Production I.G. The anime is an adaptation of a popular manga series written and drawn by a manga group, CLAMP.
Synopsis: Kimihiro Watanuki is a normal high school student who possesses the ability to see spirits. However, seeing them is not his only concern, as some evil spirits have started to disturb his peaceful life.
One day, he wanders into a shop whose owner is a mysterious woman named Yuuko. She told him that she could help him eliminate his ordeal. However, in return, he must work for her. Thus, begin Watanuki's new job in a shop that is not quite what it seems.
Organize your watchlists in order by checking these guides below:
IS: Infinite Stratos Watch Order Guide
Love Live! School Idol Project Watch Order Guide
Non Non Biyori Watch Order Guide