Latest posts by Shen Anigan
(see all)
Anime is known for vibrant character designs. But the thing that makes a character stand out is the clothes and accessories. They act as an important part as they make the first impression of characters to viewers. In a modern-day story setting, authors play safe and go with trendy and casual attire when designing characters. However, when using a different time era, the clothing and accessories part may get tricky. But could also be used as a part of a character's background story.
Demon Slayer: Kimetsu no Yaiba's main character Tanjiro Kamado also dons one such accessory that left a lasting impression on fans. It is none other than the Hanafuda earrings. The earrings have a controversial design connected to the worst part of real-life human history. The Hanafuda earrings also served as a major bridge between character relations in the series.
Note: The article contains spoilers. Read with caution.
Why Does Tanjiro Wears Hanafuda Earrings?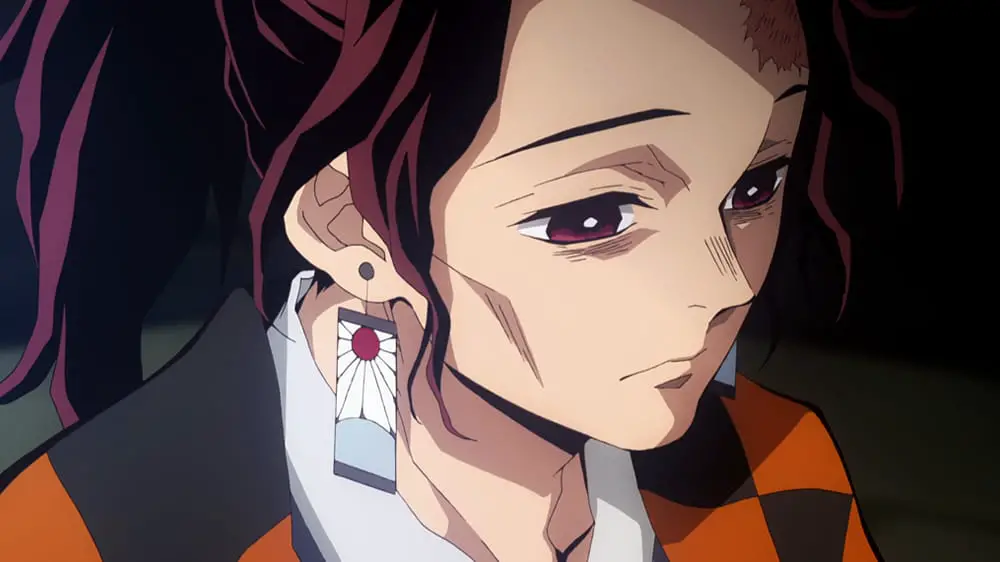 The Hanafuda earrings that Tanjiro wears are traditionally passed down in their family through generations. Tanjiro's late father, Tanjuro Kamado, also wore the Hanafuda earrings. No other sibling of Tanjiro was wearing the Hanafuda earrings. We can assume that the eldest child usually inherits the earrings.
According to the manga's final chapter, it seems like the tradition to pass down the earring stopped at some point. Tanjiro's descendants and great-great-grandsons Kanata and Sumihiko Kamado don't wear them anymore. The Hanafuda earrings worn by Tanjiro now hang on the wall at the Kamado family's house.
Tanjiro's Hanafuda Earrings Meaning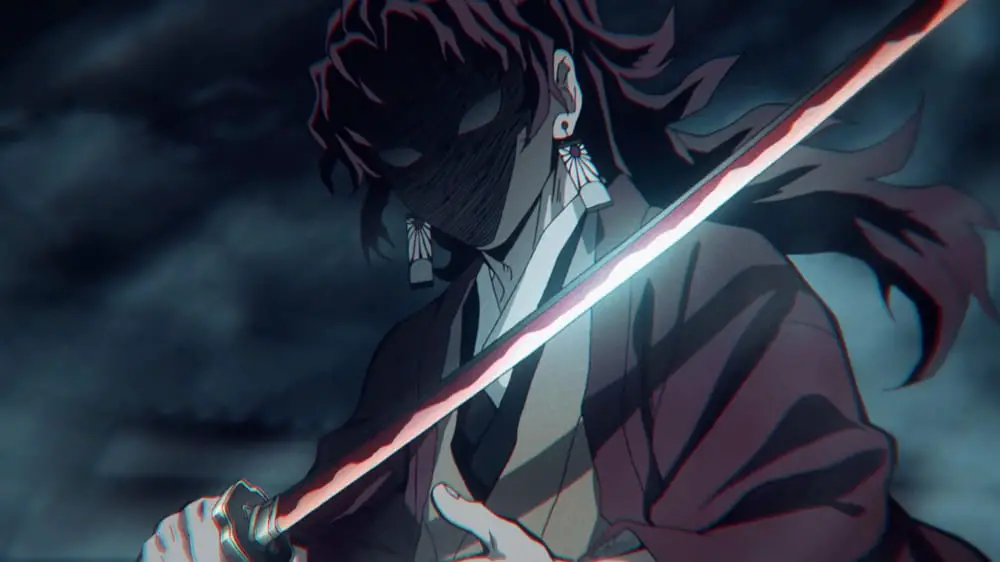 The Hanafuda earrings were first worn by Yoriichi Tsugikuni, the first user of Breathing Styles and a legendary Demon Slayer of the Demon Slayer Corps. There is no greater meaning behind the Hanafuda earrings than acting as proof that the person wearing the earrings knows how to use the Breath of the Sun style, the original Breathing Style created and used by Yoriichi Tsugikuni.
Tanjiro's Hanafuda Earrings Design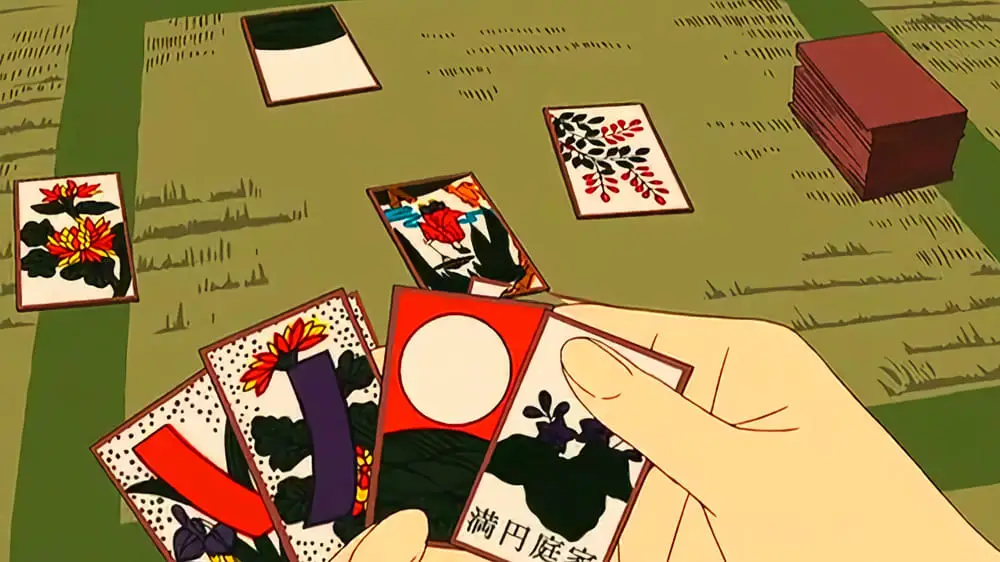 Yoriichi Tsugikuni's mother, Akeno Tsugikuni made the the Hanafuda earrings. The earrings are based on the Hanafuda cards, a type of Japanese playing card. Hanafuda cards are smaller than western counterparts and have designs of flowers and culturally significant scenes.
The Hanafuda earrings in Demon Slayer represent an image of a red and white flower. But the design of the Hanafuda earrings also looks like a cropped and altered version of the Japanese Imperial Rising Sun flag. Due to its similarity, the anime version in few countries had a different design.
Why was Muzan Afraid of Tanjiro's Hanafuda Earrings?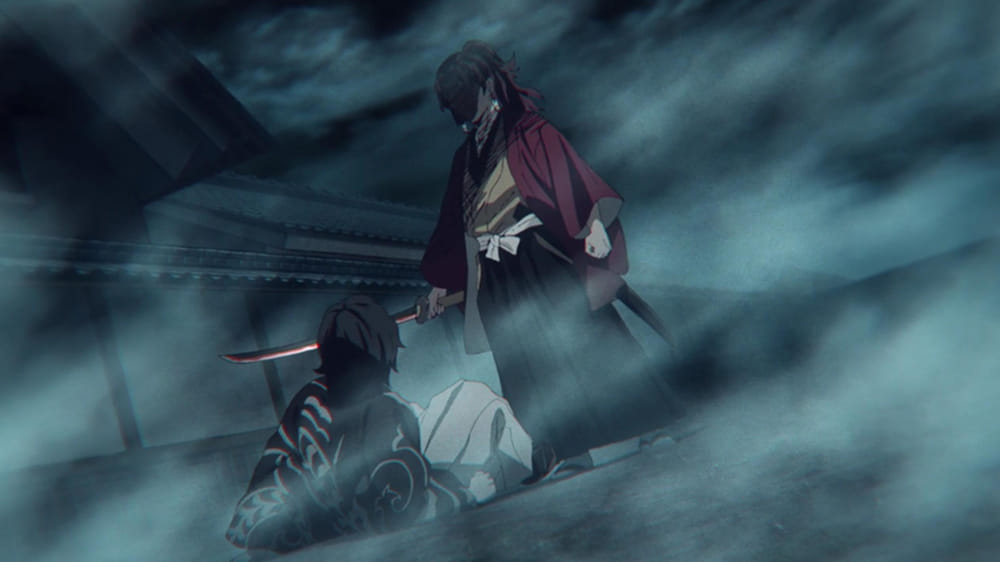 Muzan Kibutsuji was the first demon in existence. Muzan was perfect in all sense but had an unbelievably cowardly personality. When Yoriichi Tsugikuni, a mere human, defeated him, Muzan developed a fear over Yoriichi. When Muzan saw Tanjiro wearing the same Hanafuda earrings as Yoriichi, he remembered his near-death experience and fear caused by Yoriichi.
Find more Demon Slayer guides, by checking these links below:
6 Anime Like Kimetsu no Yaiba (Demon Slayer)
Demon Slayer: Kimetsu no Yaiba Gift Ideas For Anime Fan In Your Life