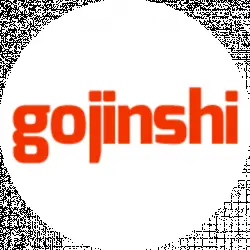 Latest posts by Gojinshi Team
(see all)
When it comes to copyright, Japan is quite lenient about it. The biggest example is the Comiket, Japan's largest anime-related convention held twice a year. Comiket is famous for selling a limited amount of fan-made games and manga based on other creators' copyrighted work.
But anime piracy is a whole different thing in Japan. The government has enforced various laws and is using methods like pirate hunters to stop piracy. Such case came to light on Monday when a 29-year-old man was arrested by the Osaka Prefectural Police for illegally sharing anime on the Internet.
According to the Police, the suspect is a 29-year-old South Korean national named Lee Jun-Hyung living in Mie Prefecture's Yokkaichi City. Lee shared the sci-fi anime series "World Trigger" using the peer-to-peer BitTorrent software on Sept 5, 2018.
Police reported that through investigation, the episode that was uploaded by Lee is estimated to be downloaded more than 250 times. By tracking Lee's IP address, police reported that Lee has uploaded an additional 177 files which includes Anime and TV dramas. The additional shared files were downloaded more than 70,000 times resulting in damage of estimated ¥1.8 billion (around $16.1 million) according to police. While police have not shared the exact formula they used to arrive at this figure.
Upon questioning, Lee told the police that he uploaded the anime episode because he'd done some video editing to improve the picture quality and wanted everyone to watch the videos he edited.
Continue reading:
10 Best Anime on Amazon Prime Video You Should Watch Right Now
10 Best Anime on Hulu You Should Watch Right Now