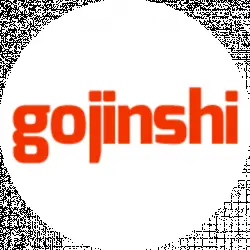 Latest posts by Gojinshi Team
(see all)
Despite its popularity among new anime fans, Sword Art Online use to be the most hated anime. The series was one of the pioneers that made the whole isekai genre famous. For being new of its kind, SAO had its flaws ranging from storyline to characters, but it has proven itself enjoyable. Even after getting constant hate from western fans, the series was able to redeem itself with new seasons. The recent new seasons proved that something harshly criticized can overcome the negativity.
The series will set itself with a huge premise, and trust me. You will undoubtedly get sucked into binge-watching it in one sitting. But if you ready to overlook some of the glaring flaws, then prepare yourself for an ever-evolving plot that will adapt to characters and remain fresh until it last. The original light novel has now turned into several anime seasons and a theatrical anime movie, which could lead to confusion for fans new to series.
If you are planning to watch Sword Art Online then watch it according to this order:
Sword Art Online
Sword Art Online: Extra Edition
Sword Art Online II
Sword Art Online Alternative: Gun Gale Online
Sword Art Online Movie: Ordinal Scale
Sword Art Online: Alicization
Sword Art Online: Alicization – War of Underworld
Sword Art Online: Alicization – War of Underworld 2nd Season
Sword Art Online anime is available to stream on Crunchyroll, Funimation, Netflix, and Hulu.
Also Read: 6 Anime Like Sword Art Online
Sword Art Online is an action fantasy anime series directed by Tomohiko Itou and produced by studio A-1 Pictures. The anime is an adaptation of award-winning light novel series written by Reki Kawahara and illustrated by BUNBUN.
Synopsis: In the year 2022, gamers can explore the virtual reality inside the Sword Art Online VRMMORPG by using advanced technology called NerveGear. This new technology allows players to control their avatar using their brain waves and fully immerse themselves without moving their bodies. Thousands of players logged in during the opening, and among them was Kazuto Kirigaya, nicknamed Kirito. He was among the few who tried the game during the beta test and knew it very well.
But the initial fun and game turned into a nightmare when players realized that they were not able to logout. The game's creator has trapped them into this virtual world, and the only way to get out is to finish the game. To make matters worse, if you die inside the game, you will die in real life. Now Kirito has to use his previous experience to survive in this medieval fantasy world and hopefully break free without dying.
Also Read: 10 Best Fantasy Romance Anime, Uta no Prince-sama Watch Order Guide, Ikkitousen Watch Order Guide