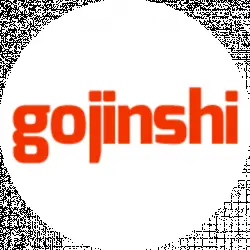 Latest posts by Gojinshi Team
(see all)
Hajime no Ippo would get anyone into Boxing even if they have never watched the sport in real life. And nothing can beat a classic shounen series about a boy who wants to change his personality using sports. The reason for Hajime no Ippo's popularity is its characters. The anime uses every aspect it introduces to its full extent and makes them connect with the fans. Each character is likable and fully developed that you might even end up caring and rooting for more than the main characters.
While watching Hajime no Ippo, you would experience a plethora of emotions that would make you happy and cry at the same time. If you are looking for something motivational, then Hajime no Ippo is the best choice. It's probably the best sports anime out there.
If you are planning to watch Hajime no Ippo, then watch it according to this order.
Hajime no Ippo Watch Order:
Hajime no Ippo
Hajime no Ippo: Boxer no Kobushi
Hajime no Ippo: Champion Road
Hajime no Ippo: Mashiba vs. Kimura
Hajime no Ippo: New Challenger
Hajime no Ippo: Rising
Hajime no Ippo is a sports drama anime series directed by Satoshi Nishimura and produced by studio Madhouse. The anime is an adaptation of award-winning manga series written and drawn by George Morikawa.
Synopsis: Makunouchi Ippo is a high school student who always gets bullied by delinquents in his school. Due to helping his single mother with the family business, Ippo doesn't get any time for his social life. One day while returning home, he gets beaten up by delinquents from his school. Luckily boxer named Mamoru Takamura saves him and takes him to Kamogawa Boxing Gym to treat his wounds.
After waking up in the gym, Ippo gets mesmerized by the environment and even ends up trying his hands on a punching bag. The feeling of first time using gloves ignites Ippo's latent talent of Boxing. Ippo requests Takamura to train him professionally, but Takamura doubts Ippo's determination. To prove him wrong, Ippo completes an impossible task given by Takamura and thus shows his resolve. Follow Ippo's journey of self-discovery as he fights formidable foes in the professional boxing ring.
Organize your watchlists in order by checking these guides below:
JoJo's Bizarre Adventure (JoJo no Kimyou na Bouken) Watch Order Guide