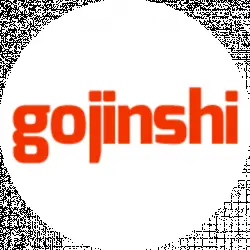 Latest posts by Gojinshi Team
(see all)
As the saying goes, 'good things come in small packages' which means that you don't need to be big in order to be good. The same goes for the main character, Shoyo Hinata, who packs some dynamite in his legs for someone with small stature. Hinata stands no more than 6 feet tall but has big dreams as a volleyball player. Haikyuu!! is an anime about witnessing a journey of a volleyball team on thier road to becoming a dark horse. The team's game-changer is Hinata who is also known as the "Ultimate Decoy".
The manga series is quite popular among fans all over the world, resulting in many anime and movie adaptations. It can be a little confusing for people new to this fantastic series.
If you are planning to watch Haikyuu!! anime then watch it according to this order.
Haikyuu!! watch order:
Haikyuu!!
Haikyuu!!: Lev Genzan! (OVA)
Haikyuu!! Second Season
Haikyuu!!: vs. "Akaten" (OVA)
Haikyuu!!: Karasuno Koukou vs. Shiratorizawa Gakuen Koukou
Haikyuu!!: Riku vs Kuu (OVA)
Haikyuu!!: To the Top
Haikyuu!!: To the Top 2nd Season
If you have already watched Haikyuu!! anime and need a refresher of all three seasons for the upcoming fourth season than watch all the movies in this order.
Haikyuu!! Movies watch order:
Haikyuu!! Movie 1: Owari to Hajimari
Haikyuu!! Movie 2: Shousha to Haisha
Haikyuu!! Movie 3: Sainou to Sense
Haikyuu!! Movie 4: Concept no Tatakai
Haikyuu!!: Tokushuu! Haru-kou Volley ni Kaketa Seishun
Haikyuu!! anime is available on Crunchyroll and Amazon Prime Video.
Also Read: 6 Anime Like Haikyuu!!
Haikyuu!! is a sports drama anime series directed by Susumu Mitsunaka and produced by Production IG. The anime is an adaptation of an award-winning manga series written and drawn by Haruichi Furudate. The manga has sold over 28 million copies as of January 2018.
The story of Haikyu!! follows Shouyou Hinata who gains instant love for volleyball after watching small-statured player named "Little Giant." It inspires Hinata to revive the volleyball club in his middle-high school, and the newly formed team somehow makes to the tournament. But it turns out thier first match would be thier last as they get defeated by Tobio Kageyama also known as "King of the Court". After losing the game, Hinata vows to surpass Kageyama.
After graduating from middle school, Hinata joins Karasuno High School's volleyball team. But to his surprise, his rival Kageyama also goes to the same school and is now his teammate. Will Hinata be able to surpass Kageyama while at the same time supporting him as a teammate?