Latest posts by Shen Anigan
(see all)
Hunter x Hunter, like any good shounen show, is among the best in its genre and is as dramatically compelling and fun as many other big shounen titles that live up to their name. There is a multitude of reasons for its popularity. Hunter x Hunter takes a complicated narrative and delivers it with humor, drama, and actions packed together in a lovely combination keeping the viewer engaged throughout the binge-watch.
Hunter x Hunter is also a perfect example of the importance of character over the premise. One of the best things about it is it presents several character perspectives in the series, with fans understanding nearly every character side of the story. Hunter x Hunter is not groundbreaking, but it is almost always engaging with a solid adventure, full of colorful characters and surreal action.
If you have a friend who is a fan of the Hunter x Hunter series, they would be happy to receive a gift related to the series. And if you are thinking of what would be the best gift for that Hunter x Hunter fan in your life, then worry not. We have you covered with the best Hunter x Hunter gift ideas.
Gift idea articles on Gojinshi.com are reader-supported. When you buy a product through links on our articles, we may earn an affiliate commission at no extra cost to you. Learn more
10 Gift Ideas For Hunter x Hunter Fans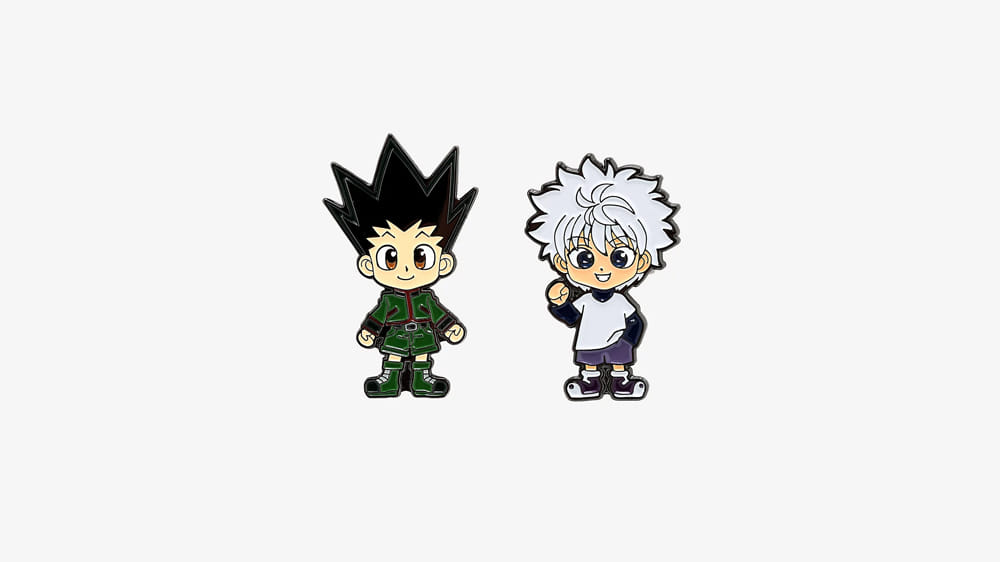 The friendship of Gon and Killua in Hunter x Hunter is one to be admired. If you have a friend with whom you share a friendship similar to these two. Then this Hunter X Hunter Gon And Kirua Pin Set is the perfect gift for your Hunter x Hunter fan friend.
---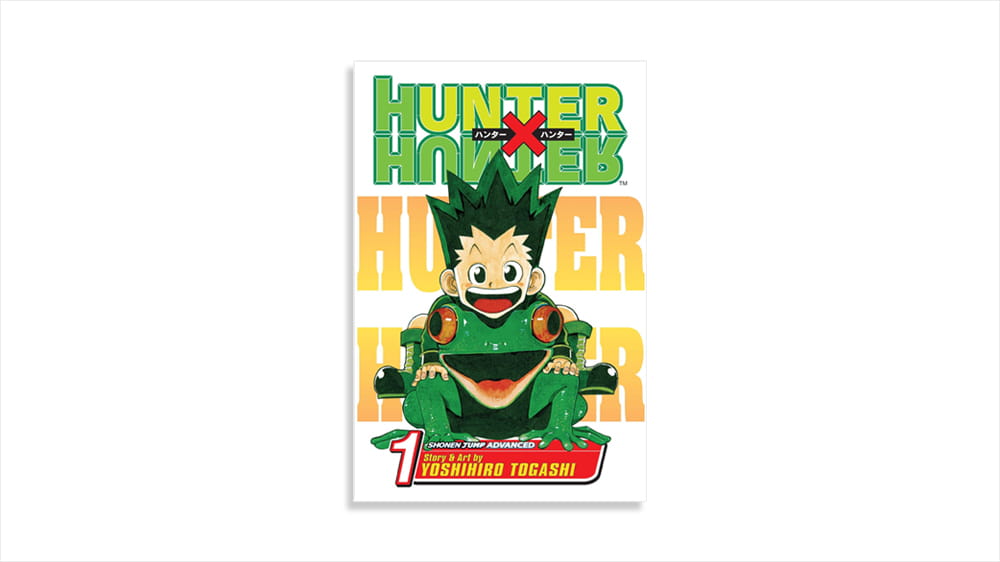 For that special Hunter x Hunter fan in your life who's willing to go full-on otaku mode, this Hunter x Hunter manga of the long-running manga series by Yoshihiro Togashi is just what they would need.
---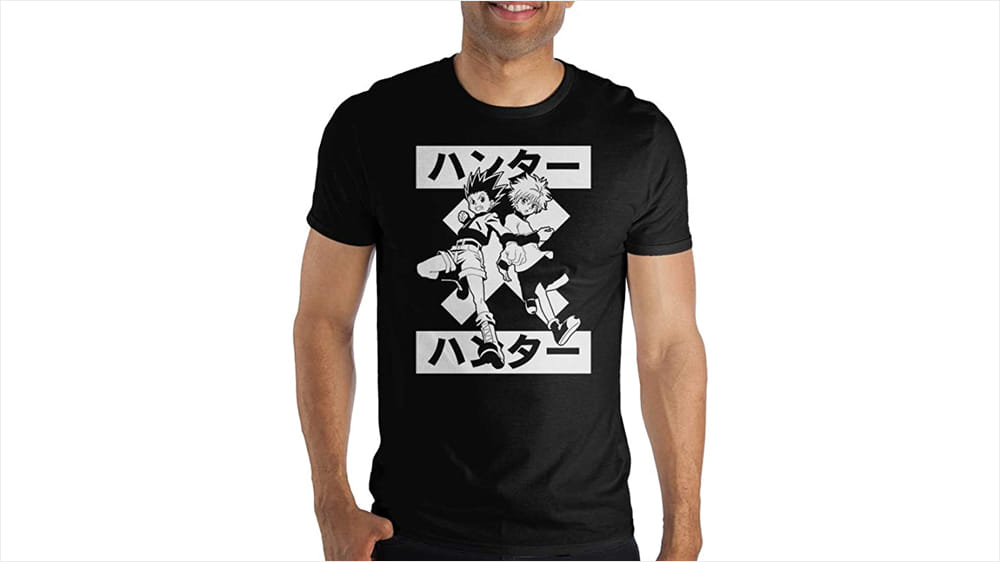 There is no better way to show love for a show than anime-inspired apparel. Let your friend or family member show off their affection for the series in style with this appealing Gon and Killua printed T-shirt.
---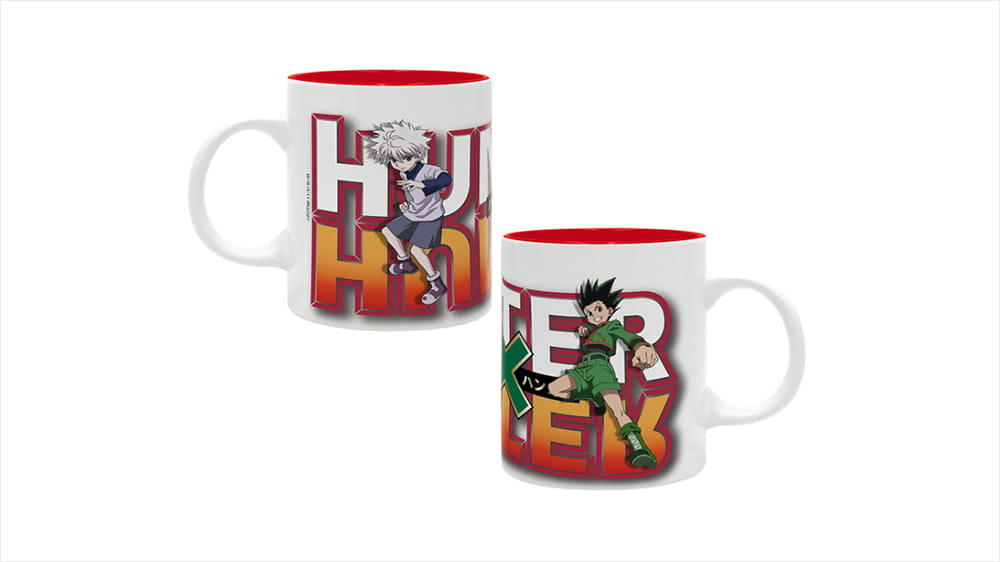 A perfect gift for your Hunter x Hunter loving friend is this single ceramic mug featuring Gon and Killua. If your friend loves drinking coffee, tea, hot chocolate, or any other beverage, then this just what they need.
---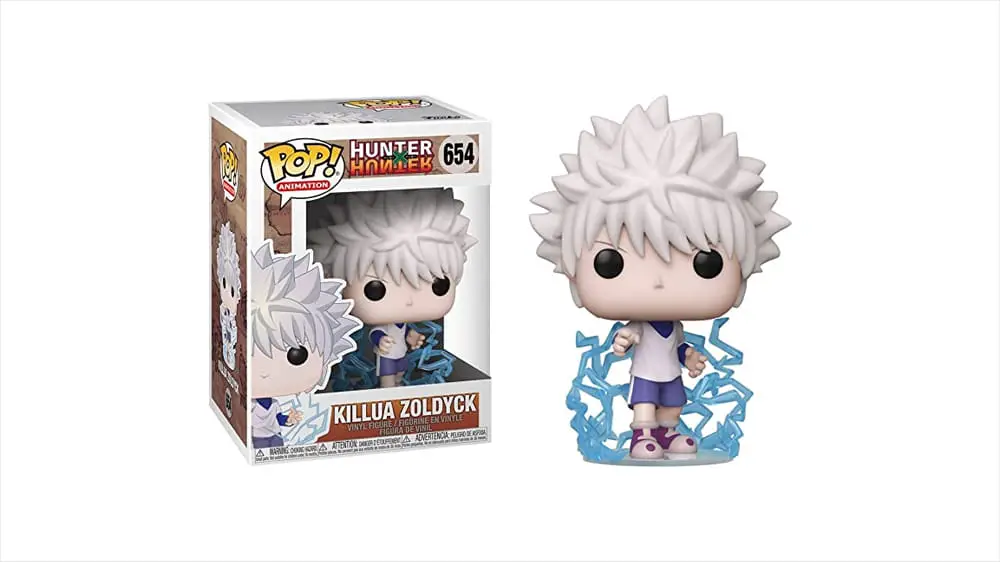 There are tons of great action figurines out there for anime fans, but this particularly adorable Killua Zoldyck Funko POP is sure to catch the eye of any Hunter x Hunter fan.
---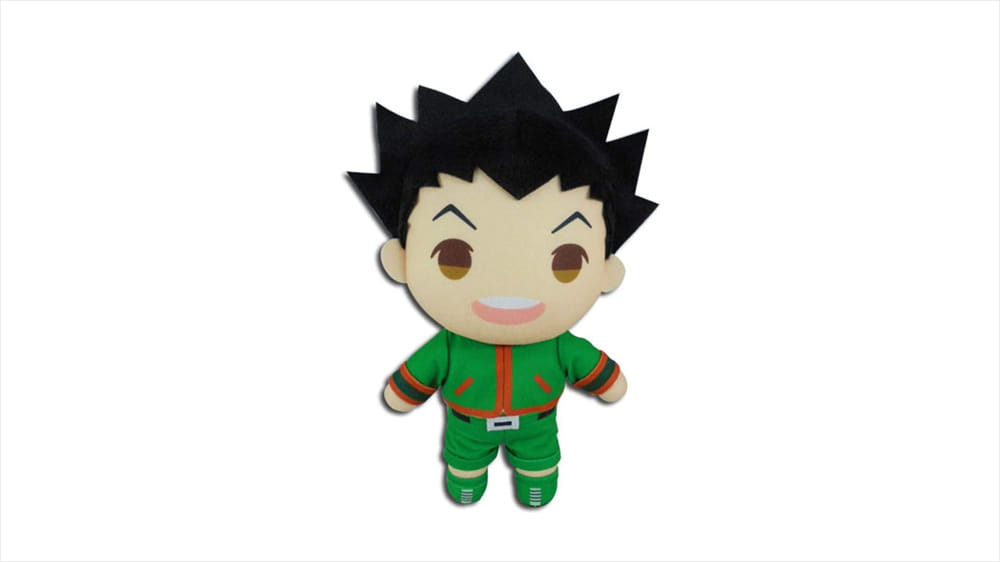 As every Hunter x Hunter fan knows, Gon is a lovable character; that's true. It's also true that those who love Gon would prefer to have a plush that they will adore. If you have a friend who is a fan of Gon, then this cute and fluffy Gon Freecss Plush is just the gift your friend needs.
---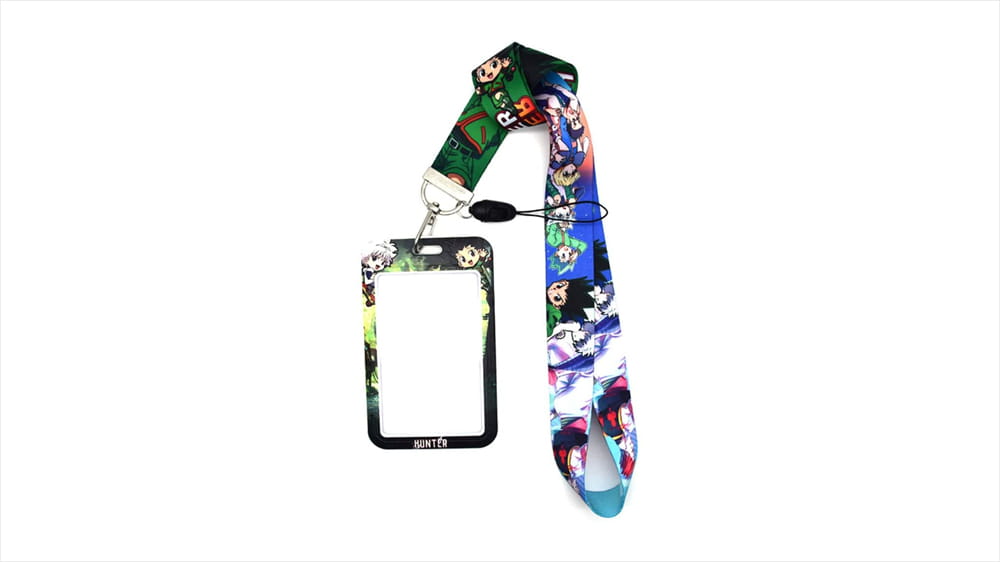 Hunter x Hunter fans will love this lanyard that features all of their favorite characters from the series. A great gift for Hunter x Hunter fans to show their love for the series to the world while conveniently carrying their ID card.
---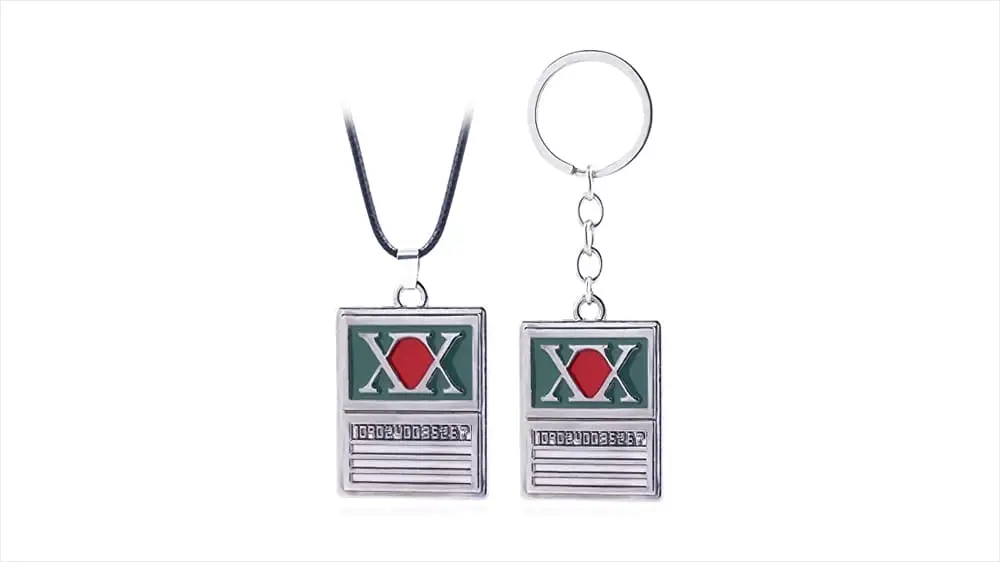 Distinctive and enchanting, this Hunter License Keychain and Pendant Set shaped in Hunter's license design crafted with a zinc alloy to give it a classy look. Ideal for gifting to the Hunter x Hunter fan, you know, who also wishes to be hunter himself.
---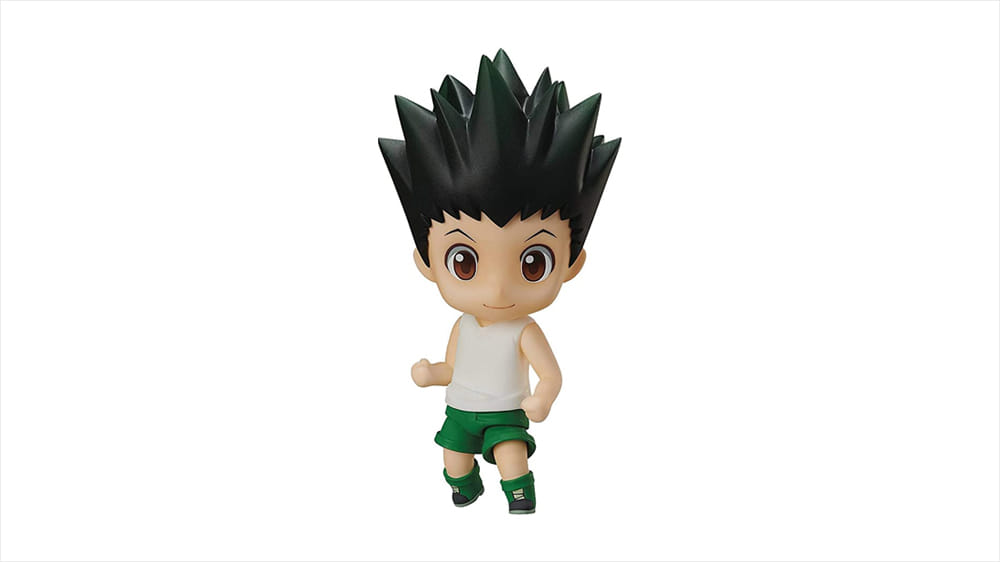 Any fan of the fandom would love to have collectibles of their favorite series. And for the Hunter x Hunter series fans, this Nendriod is perfect for anyone who loves Gon. This small and cute Gon Freecss Nendriod can be perfect for displaying along with other collectibles on your friend's shelf.
---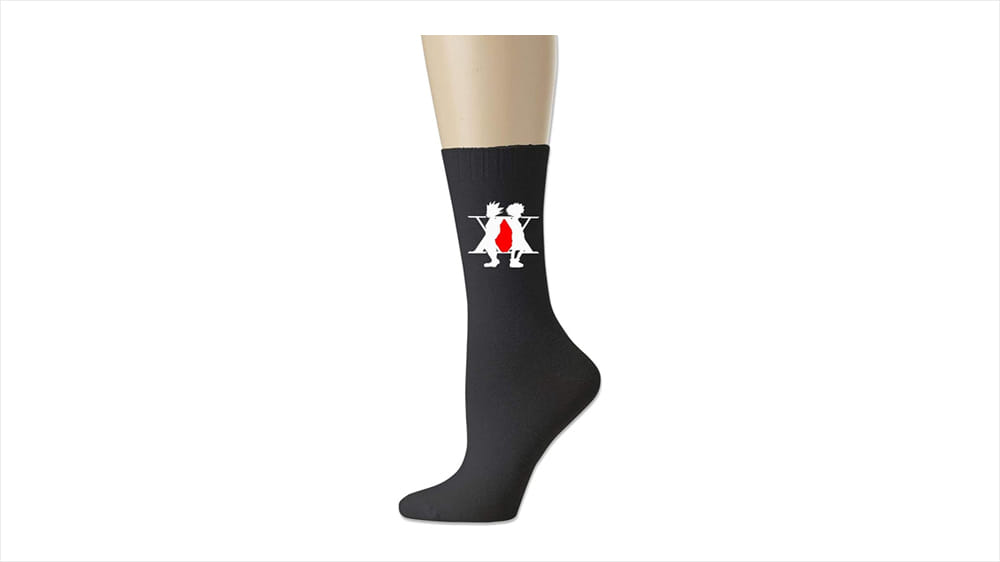 If you know a Hunter x Hunter fan who happens to like anime-inspired merch, then these Hunter x Hunter socks are a great choice. Introduce your friend to comfort with these warm and striking socks featuring Hunter x Hunter logo print.
---
Now that you have learned about what's the best gift for the Hunter x Hunter fan. It is time to order and wait for the other person's reaction. Let us know in the comment section if we missed any Hunter x Hunter-related gift ideas.
Find more gift ideas below:
My Hero Academia Gift Ideas For Anime Fan In Your Life
Dragon Ball Gift Ideas For Anime Fan In Your Life